Crypto On Oct. 28: Bitcoin, Ether Retest $20,000 And $1,500, Respectively
The crypto market opened on a bearish note Friday, with leading cryptocurrencies Bitcoin (BTC) and Ether (ETH) attempting to convert $20,000 and $1,500 into support levels.
The market turned bullish Wednesday, with BTC finally breaking above $20,000 and Ether making its way through $1,400. It seems the market is undergoing a correction from the bullish movement it has had in the past few days.
The trading volume of BTC dropped 17.08%, while that of ETH dropped 27.82%. The price of BTC dipped 2.30%, while ETH was down 3.04%.
As of 12:00 a.m. ET, BTC and ETH tokens were priced at $20,277 and $1,506, respectively, according to data from CoinMarketCap.
The crypto fear and greed index indicated the market was in "fear" as its value dropped to 30.
BTC has jumped 6.33% in the last seven days, while ETH's price has been up 16.95%.
Additionally, as per Bitnation's predictions, the BTC token is expected to reach a maximum price of $36,528.78 by the year-end, while the ETH token will likely trade around $2,715.25 at the same time.
Other top 10 crypto coins were also bearish, with Binance Coin (BNB) down 1.23% to $286.95, Solana (SOL) down 2.72% to $30.63, Cardano (ADA) down 5.30% to $0.3853, Dogecoin (DOGE) down 3.01% to $0.0741 and Ripple (XRP) down 2.33% to $0.4637.
The top gainers included TerraClassicUSD (USTC), which rose 18.77% to $0.0443; Terra Classic (LUNC), which was up 1.81% to $0.0002488; Cosmos (ATOM), which was up 7.17% to $13.64 and Klaytn (KLAY), which was up 8.05% to $0.2554.
The top losers in the crypto market were Aptos (APT), which was down 10.34% to $8.24; Shiba Inu (SHIB), which slipped 7.22% to $0.00001053; Convex Finance (CVX), which was down 6.07% to $5.57 and Toncoin (TON), which dropped 16.63% to $1.62.
Other popular tokens that were slightly up included Polkadot (DOT), which was down 1.91% to $6.37; Avalanche (AVAX), which was down 0.07% to $17.06 and Polygon (MATIC), which dropped 2.80% to $0.9058.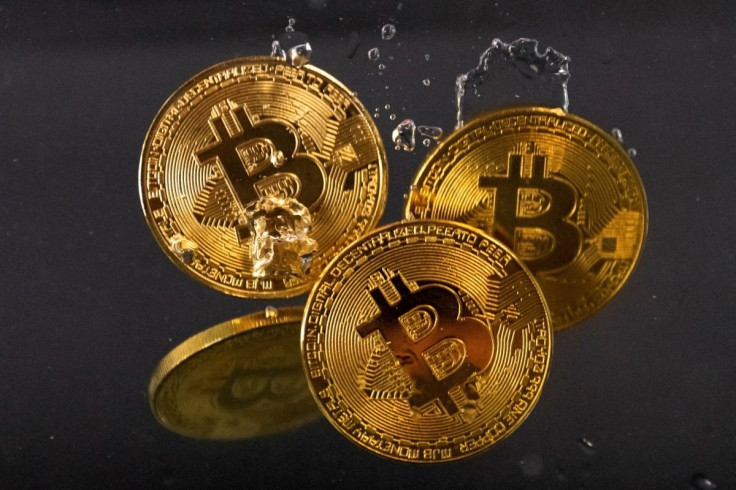 © Copyright IBTimes 2023. All rights reserved.