Customized Tesla Model S: Mod-Shop Will Begin Making Tesla Motors Cars Convertible In California, Barcelona, Dubai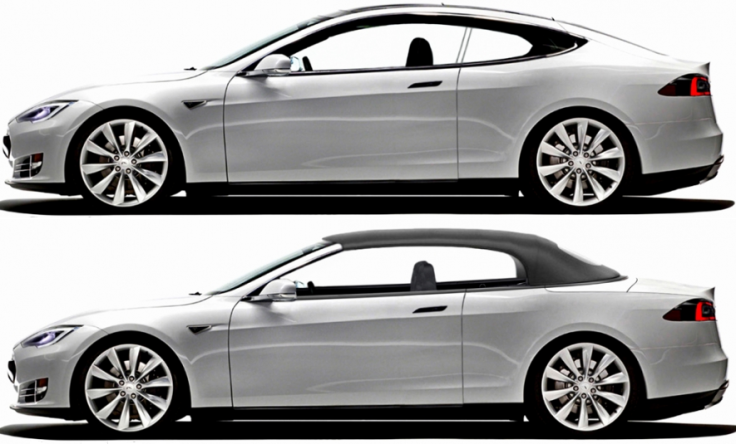 Considering that Tesla's Model S electric sedan is such a California car, it's a wonder Tesla Motors Inc. (NASDAQ:TSLA) didn't have a convertible option from the start. After all, the company's Tesla Roadster, built from 2008 through 2012, was a convertible.
Considering that the Model S is essentially a car for rich, progressive, environmentally minded early adopters willing to drop up to six figures on a new technology, what's another bundle of cash to throw at a custom car shop to install a soft top onto the car for the option of windswept jaunts down the Pacific Coast Highway?

Now Newport Convertible Engineering, a 31-year-old luxury car mod-shop in the surfing town of Huntington Beach, says it will slice the tops off hundreds of Tesla Model S sedans and sell them worldwide. NCE will also convert the Model S four-door into a Coupe, like the one pictured above.

The company had previously announced its plans, but only recently released a video showing one of the cars rolling out of the workshop.
The company will produce 600 Tesla Model S Coupe and 600 2-door convertible Tesla Model S vehicles in three locations: Huntington Beach, Barcelona and Dubai. For more than the price of a Nissan Leaf electric vehicle ($25,000), Model S owners can have a soft top like the one pictured above. A hard top will cost you roughly the price of a BMW i3 EV, or $45,000.
Watch the video of a four-door convertible Tesla Model S here:
© Copyright IBTimes 2022. All rights reserved.
FOLLOW MORE IBT NEWS ON THE BELOW CHANNELS