Cyber Monday Sales Hit Record $1.25 Billion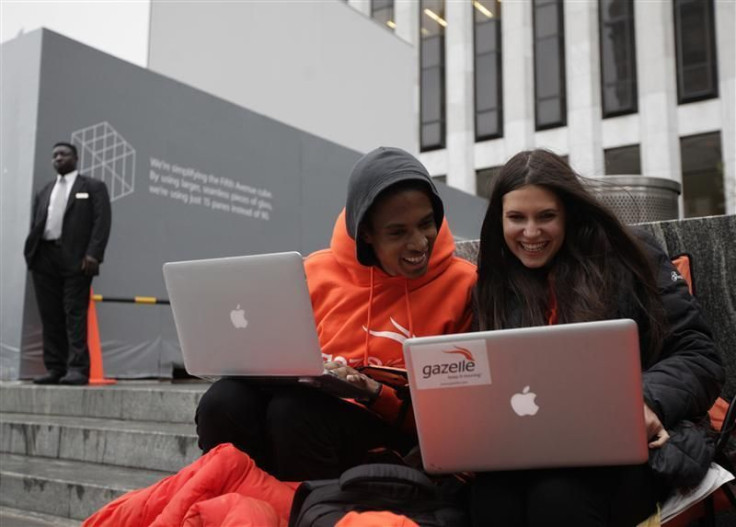 (Reuters) - Cyber Monday online sales set a record, led by department stores and home goods retailers, according to U.S. data released on Tuesday.
Online sales reached $1.251 billion on Monday, up 22 percent from the same day last year, said comScore Inc, a closely watched Web tracking firm.
IBM Benchmark, a unit of International Business Machines Corp, put the increase at 33 percent compared with Cyber Monday in 2010.
Department stores saw online sales surge 60 percent this Cyber Monday, compared with last year, while sales of home goods rose 68 percent, IBM Benchmark added.
Cyber Monday is traditionally the first Monday after Thanksgiving when employees return to offices and purchase items with their work computers.
In 2010, Cyber Monday sales topped $1 billion, making it the heaviest day of online spending ever, according to comScore Inc. This year was expected to top that comfortably as more people shop online and with mobile devices.
Cyber Monday was the biggest day of the year and the biggest day ever for online retailing in the U.S., said John Squire of IBM's Smarter Commerce initiative.
Department store operators, including Nordstrom Inc, Macy's Inc and J.C. Penney Co Inc, have spent a lot of money personalizing their websites, online advertising and e-mails to customers, which paid off this year, Squire said.
Department stores have collected more data on which brands and products shoppers browse online. Combined with geographic information, the effort has helped companies recommend more relevant products, he added.
J.C. Penney and Macy's saw the biggest increases in Web traffic among retailers in the past month, according to FreePriceAlerts, which tracks consumer goods prices online.
A major source of online traffic to J.C. Penney this Cyber Monday came from the company's mobile website. Consumers could buy on the mobile site this year, while they could not last year, according to a spokeswoman.
J.C. Penney and other department stores, including Kohl's Corp and Macy's, used Facebook a lot more this year to attract online shoppers.
J.C. Penney released its Black Friday deals on Facebook, allowing customers to browse the promotions, create shareable wish lists and send tips to friends.
© Copyright Thomson Reuters 2023. All rights reserved.