Daily Fantasy Controversy: DFS Site FantasyHub, Owing Players Money, Has 'Temporarily Suspended Operations'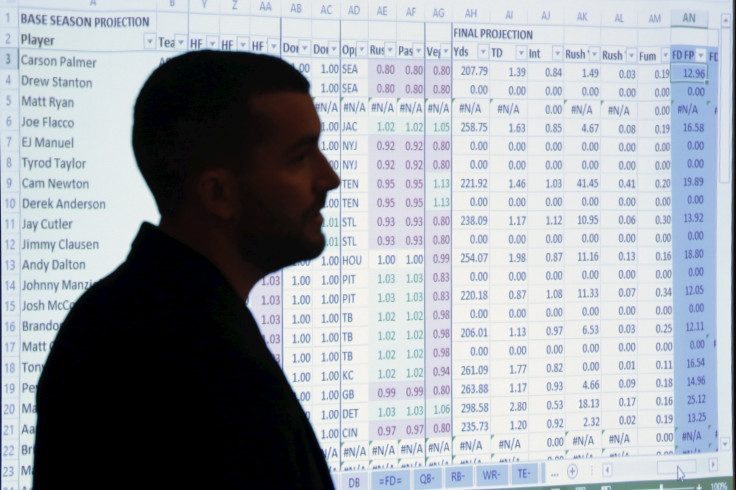 The daily fantasy sports website FantasyHub has "temporarily suspended operations," its website read Friday, leaving users to question whether they would be able to withdraw money. Users have been unable to access their accounts or the money owed to them by the relatively small service, according to Legal Sports Report.
FantasyHub attempted to stand out in the marketplace by allowing users to donate winnings to charity and has run contests that it said directly benefited non-profits. A press release from October 2015 stated the site had raised more than $100,000 for charity. The same release stated the site had teamed up for fundraising efforts with sports figures, including retired NFL quarterback Kurt Warner, Miami Dolphins wide receiver Greg Jennings and retired multisport icon Bo Jackson.
But Friday users of the site were greeted with a home screen that simply read,"FantasyHub has temporarily suspended operations. Further updates have been made via email. We apologize for any inconvenience this may cause, but we are currently in discussions with a strategic 3rd party regarding the future of FantasyHub & its players."
FantasyHub is a member of the Fantasy Sports Trade Association ( FTSA ), which is not an enforcement body but has dictated in its "Paid Entry Contest Operator Charter" that members are supposed to separate player funds from operational funds.
Attempts by International Business Times to reach FantasyHub were unsuccessful Friday. The email referenced on the FantasyHub home site provided few details and did not explain why users were not able to withdraw funds. It read, according to Legal Sports Report:
Thank you for your patience. We sincerely apologize for the radio silence over the past few days.

Due to advice from counsel, we cannot divulge many details but we have been in discussions with a strategic third party regarding the company and are now finalizing those discussions.

While we can't say more at this time, we'll be in touch very soon with full information.
Frustrated users have posted to RotoGrinders, a site for fantasy content and user discussion, to question the situation. "Where is my money!!!!!" wrote one and "still no word on if and or when our funds will be available… nice," wrote another user Friday morning, via AustinInno.
FantasyHub was founded in 2014. The daily fantasy sports industry — most notably the two major players DraftKings and FanDuel — has come under increased scrutiny following a scandal in October 2015 in which a DraftKings employee unintentionally leaked confidential data the same week he won $350,000 playing an NFL contest on FanDuel. A number of states are working on legislation to regulate daily fantasy sports, while others have deemed it illegal or called it akin to sports gambling.
© Copyright IBTimes 2023. All rights reserved.