Daimler AG To Cut Prices Of Mercedes-Benz Auto Spare Parts In China By Nearly 15%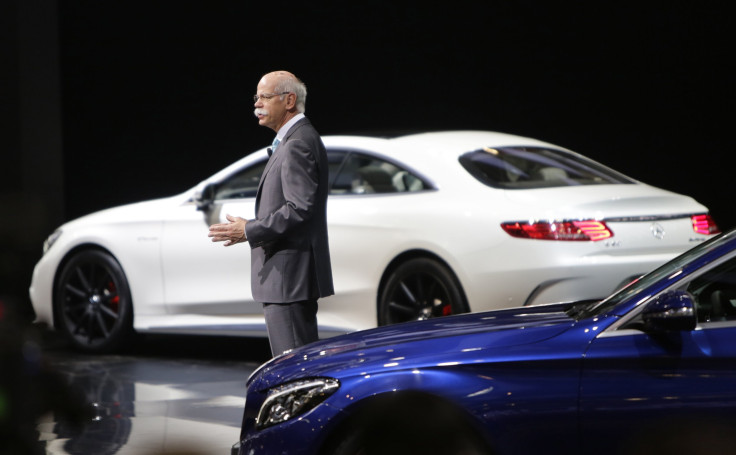 Daimler AG (OTCMKTS:DDAIF), the German luxury automaker perhaps best known for the Mercedes-Benz brand of cars, said Sunday that it would cut prices by up to 15 percent for more than 10,000 spare parts of the brand in China, in response to an investigation by the country's antitrust regulator.
Daimler's new prices will reportedly come into effect on Sept. 1 and the move follows German automaker Volkswagen AG's (OTCMKTS:VLKAY) announcement some days ago that it would cut prices for Audi spare parts by up to 38 percent. The prices of parts like windscreens for Mercedes-Benz cars will reportedly be cut by almost 20 percent, the Wall Street Journal reported, citing a company statement released Sunday.
Chinese regulators are working to get foreign companies -- who it accuses of earning high profits by controlling the market and charging customers extravagant prices -- to reduce prices under an anti-trust law signed in 2008.
"The Chinese car fleet is relatively young, so the spare-part business is smaller than in saturated markets," Frank Biller, a Stuttgart-based analyst at LBBW, said according to Bloomberg, adding: "The direct impact of lower component prices on Daimler's profits will be limited."
Other parts destined for a price cut include power steering pumps and radiators by 24 percent and 16 percent respectively, ecns.cn, a Chinese news agency reported.
Marc-Oliver Nandy, executive vice president of Mercedes-Benz's after-sales in China said, according to Reuters, that the reduction in prices would "further lower the usage cost for our customers and would improve Mercedes-Benz's competitiveness in the after-sales market."
Mercedes-Benz, which reportedly began sales on a mellow note in China in 2001, is now enjoying strong growth in the country with sales of 135,972 vehicles in the first half of this year, up 38 percent from last year's first half, the Journal reported. The company also expects to sell more than 300,000 cars in 2015.
"It's not enough," Yale Zhang, managing editor of Automotive Foresight, a consulting firm said, according to the Journal, adding: "They need to cut their prices at least by half if they want to show their sincerity to the NDRC (National Development and Reform Commission.)"
Last year, China emerged as the world's largest auto market as Chinese consumers bought nearly 2.7 million more new domestic and foreign vehicles than Americans.
© Copyright IBTimes 2023. All rights reserved.