Dalai Lama And Donald Trump Agree Syrian Refugees Should Return Home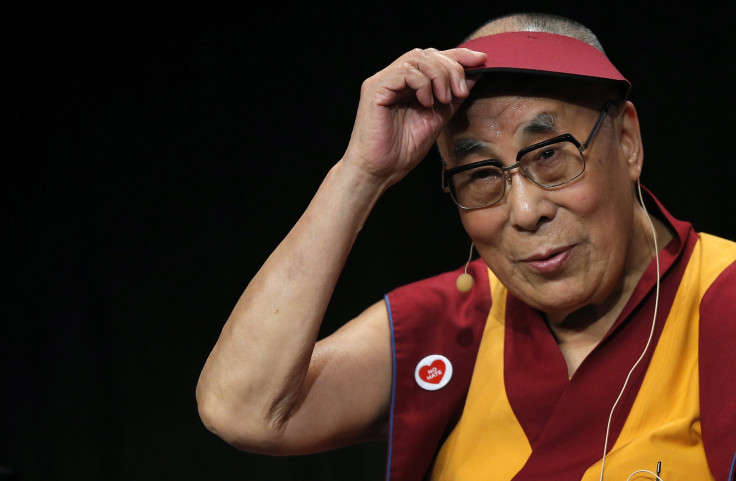 Americans who believe the U.S. should not accept refugees from Syria and the Middle East have an unlikely ally: the Dalai Lama.
The 14th Dalai Lama, the head of the Tibetan Buddhist monks and one of the world's most recognized religious leaders, spoke Thursday with Piers Morgan on ITV's "Good Morning Britain" and reiterated his belief that refugees from the Middle East should return home to rebuild their countries. While the Dalai Lama may not be a fan of Republican presidential nominee Donald Trump — the Dalai Lama mocked the businessman during his interview with Morgan — the pair seem to agree on this issue, even if for different reasons.
"The main effort should go to help their own country bring peace, in Syria, Libya or even Afghanistan. Generally the people always feel, 'oh, one day we return'," the Dalai Lama told Morgan. "[They] should rebuild their own country."
The Dalai Lama is a refugee himself. Tenzin Gyatso, 81, the current Dalai Lama, has not been able to return to his home country of Tibet since 1959, following an uprising against the Chinese occupation of the country.
This is not the first time the Dalai Lama has spoken out on the global refugee crisis. While the religious leader has applauded countries like Austria and Germany that have opened their doors to refugees, he has also pointed out the limits of a nation's ability to provide a safe haven to thousands of additional people.
"When we look at the face of each refugee, but especially those of the children and women, we feel their suffering, and a human being who has a better situation in life has the responsibility to help them. But on the other hand, there are too many at the moment," he said in May. "Europe, Germany in particular, cannot become an Arab country, Germany is Germany."
Trump also believes that refugees from the Middle East would be better off back home.
While Trump has admitted, "It's living in hell in Syria, there is no question about it," he promised to send any refugees accepted in the U.S. back to the Middle East. "I'm putting the people on notice that are coming here from Syria as part of this mass migration, that if I win, if I win, they're going back," he has said.
Trump has also repeatedly called for a ban on Muslim immigration to address the threat of terrorism and criticized President Barack Obama's policy of accepting Syrian refugees. Donald Trump Jr., the candidate's son, recently courted controversy by comparing the threat he says refugees in the U.S. pose to a bowl of Skittles candy in which a few are poisoned. Trump also linked the Obama administration's refugee policy to last week's bombings in New York and New Jersey reportedly carried out by a naturalized citizen who was born in Afghanistan.
Hundreds of thousands of refugees have fled Syria as a result of the country's civil war and are seeking asylum elsewhere. The U.S. has pledged to accept 10,000 Syrian refugees.
© Copyright IBTimes 2023. All rights reserved.
FOLLOW MORE IBT NEWS ON THE BELOW CHANNELS