New York Bombing Linked To Syrian Refugee Crisis: Donald Trump Blames Attacks On Obama, Clinton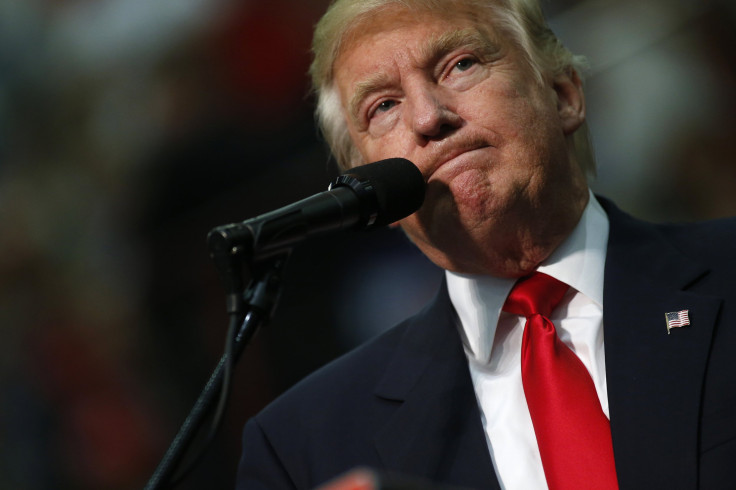 Republican Donald Trump and other conservative leaders sought Monday to link a series of bombing attacks in the New York City area to the Obama administration's Syrian refugee policy. Trump tweeted Monday that thousands of refugees entering the U.S. from Syria are poorly vetted" just hours after FBI officials said they were looking for Ahmad Khan Rahami, a U.S. citizen originally from Afghanistan, in relation to the attacks over the weekend that left dozens injured.
The weekend of terrorism began when officials found a bomb near a race course in New Jersey. Hours later, an explosion in a Manhattan neighborhood left 29 people injured. Officials later found several explosive devices Sunday night near a train station in Elizabeth, New Jersey. No injuries were reported, the Associated Press reported.
New York City Mayor Bill de Blasio said Rahami could be armed and dangerous. "We need to get this guy in right away," de Blasio said Monday on CNN. "My experience is once the FBI zeroes in on someone, they will get them."
New York Gov. Andrew Cuomo said international terrorism might be to blame.
Trump said in media interviews and on Twitter that thousands of refugees pouring into the U.S. pose a threat. "They are winning the war," he said.
Conservative media sites such as InfoWars and the Drudge Report also promoted Monday a story from the Washington Examiner with a headline that read: "1-in-5 Syrian refugees settled in New York area, Obama wants more." According to the report, about 20 percent of Syrian refugees entering the United States have settled in the New York metropolitan area.
"Several governors have tried to refuse the refugees, concerned that the United Nations vetting process is flawed and lets terrorists slip in. The Washington Post earlier this year detailed how the Islamic State infiltrates refugees," the article reads.
President Barack Obama is in New York City this week to urge world leaders at a United Nations conference to help the more than 65 million people displaced from their homes around the world, the worst refugee crisis in recorded history. Obama has pledged to increase the number of refugees entering the U.S. to 110,000 in 2017, including a "significantly higher" number of refugees from Syria. Roughly 85,000 refugees were admitted in 2016.
© Copyright IBTimes 2023. All rights reserved.