Dalai Lama Quotes: Famous Sayings By Buddhist Spiritual Leader On 82nd Birthday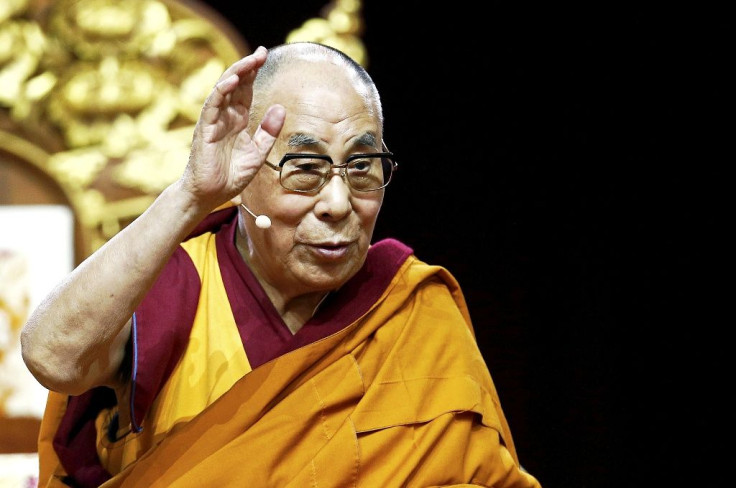 Buddhist spiritual leader, the 14th Dalai Lama, turns 82 Thursday. He was born July 6, 1935, at Taktser village in northeastern Tibet. Born Tenzin Gyatso, at the age of two, he was recognized as the reincarnation of the 13th Dalai Lama, Thubten Gyatso. He was formally recognized as the 14th Dalai Lama in 1939.
Read: Dalai Lama's Visit To UCSD Sparks Chinese Students Matter Backlash In San Diego
Following a failed Tibetan uprising against the Chinese government in 1959, he fled to India and has been living there ever since. On several occasions, he fought for the rights of Tibetans and has even appealed to the United Nations to take action over the situation. He has also been seeking autonomous recognition for Tibet.
In 1989, the Dalai Lama received the Nobel Peace Prize for his campaign against freedom and democracy in Tibet. Following are the quotes by the Dalai Lama gathered from DalaiLamaquotes.org, Brainy Quote, AZ Quotes:
"Be kind whenever possible. It is always possible."
"The true hero is one who conquers his own anger and hatred."
"A good friend who points out mistakes and imperfections and rebukes evil is to be respected as if he reveals the secret of some hidden treasure."
"When we feel love and kindness toward others, it not only makes others feel loved and cared for, but it helps us also to develop inner happiness and peace."
"Compassion is not religious business, it is human business, it is not luxury, it is essential for our own peace and mental stability, it is essential for human survival."
"Our prime purpose in this life is to help others. And if you can't help them, at least don't hurt them."
"This is my simple religion. There is no need for temples; no need for complicated philosophy. Our own brain, our own heart is our temple; the philosophy is kindness."
"A lack of transparency results in distrust and a deep sense of insecurity."
"We can live without religion and meditation, but we cannot survive without human affection."
"Don't ever mistake my silence for ignorance, my calmness for acceptance or my kindness for weakness. Compassion and tolerance are not a sign of weakness, but a sign of strength."
Read: Beijing Officials Angered Over Dalai Lama's Chinese Hardliners Comment
"Do not let the behavior of others destroy your inner peace."
"If you think you are too small to make a difference, try sleeping with a mosquito."
"When you think everything is someone else's fault, you will suffer a lot. When you realize that everything springs only from yourself, you will learn both peace and joy."
"Anger cannot be overcome by anger. If someone is angry with you, and you show anger in return, the result is a disaster. On the other hand, if you control your anger and show its opposite - love, compassion, tolerance, and patience - not only will you remain peaceful, but the other person's anger will also diminish."
© Copyright IBTimes 2023. All rights reserved.