Dallas Cowboys Draft 2012: Morris Claiborne Chokes Up During Phone Call with Jerry Jones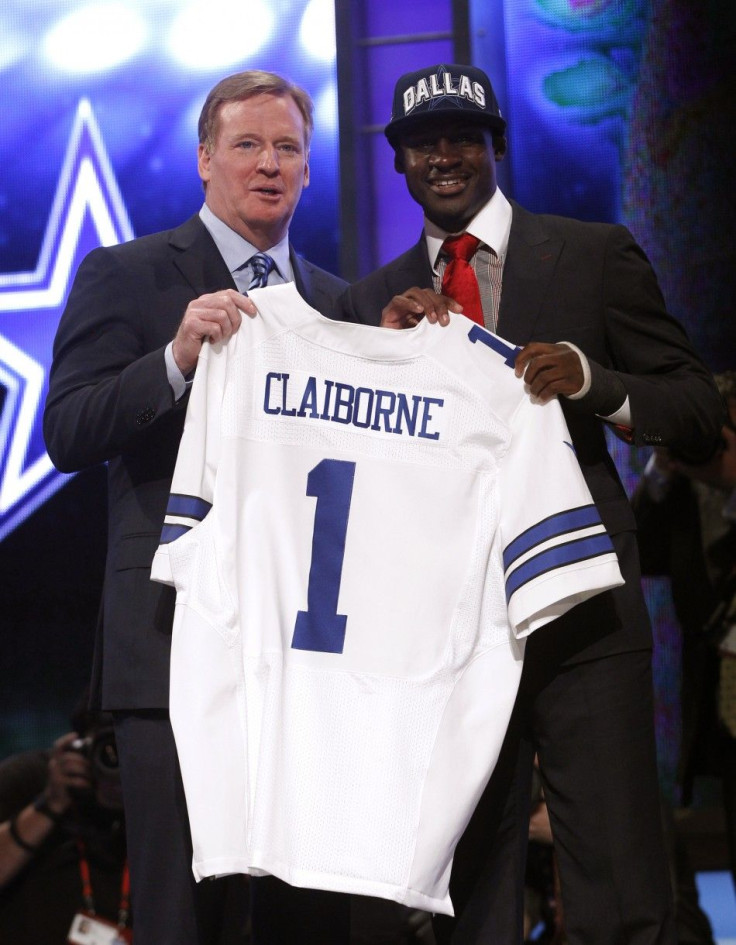 The Dallas Cowboys made a widely hailed move during the first round of the 2012 NFL Draft when they traded up to the sixth pick to take LSU defensive back Morris Claiborne.
The Cowboys hadn't visited or worked out Claiborne before the draft, but viewed him as the best defensive player on their draft board and traded a first and second round pick to get him.
The move seemed to caught Claiborne off-guard as the defensive standout was noticeably choked up in a phone call with Cowboys owner Jerry Jones. The phone call recording, which was released on Friday, has Claiborne struggling to keep his composure when talking to Jones, Cowboys head coach Jason Garrett, and defensive coordinator Rob Ryan.
The genuineness in Claiborne's response to being drafted by the Cowboys shows how much he has had to deal with in recent weeks. He was in the news recently when he reportedly scored a four on the Wonderlic test and was widely mocked for the poor score. He acknowledged after being drafted that some of the things said about him were bothersome, but that he purposely didn't try on the test.
I'm human, so some of the things that were being said on twitter got to me, Claiborne said after his selection. That test don't tell me who I am and what time of guy I am and what kind of ability I have. That test cant drop me.
They say it's an IQ test. I came to the combine for football. I looked at the test, and wasn't any questions about football. I didn't see no point in the test. I'm not in school anymore. I didn't complete it. I only finished 15 or 18 questions.
© Copyright IBTimes 2023. All rights reserved.