Dallas Cowboys Football's Most Valuable Team: Forbes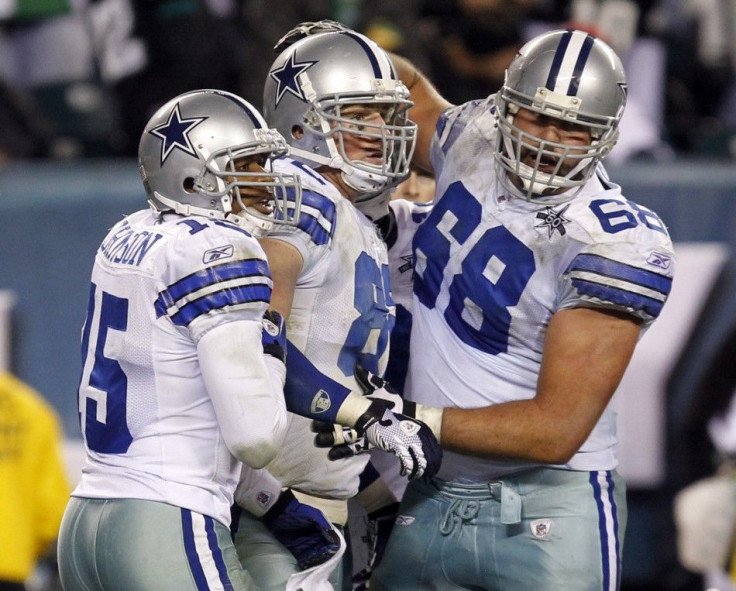 The Dallas Cowboys will end 2011 as the National Football League's (NFL) most valuable team for a fifth consecutive year, according to a Forbes report released on Wednesday.
With protracted labor talks finally resolved in July to end a months-long league lockout, the average NFL team is now worth 1.04 billion, a 1.4 percent rise from last year.
The Cowboys lead the way with an overall value of $1.85 billion, two percent higher than in 2011.
The Washington Redskins are second ($1.56 billion), with the New England Patriots third ($1.4 billion) and the New York Giants fourth ($1.3 billion).
The Giants, up 10 percent, benefited from the biggest rise this year largely due to the success of their new home venue, the New Meadowlands stadium.
English Premier League soccer champions Manchester United, however, retain the title as the world's most valuable sports team, according to a Forbes report earlier this year.
The Red Devils, who have an estimated 333 million fans around the world, topped the list with a worth of $1.86 billion, just ahead of the Dallas Cowboys.
The 10 most valuable NFL teams for 2011:
1. Dallas Cowboys, $1.850 billion
2. Washington Redskins, $1.555 billion
3. New England Patriots, $1.400 billion
4. New York Giants, $1.300 billion
5. New York Jets, $1,223 billion
6. Houston Texans, $1,202 billion
7. Philadelphia Eagles, $1,164 billion
8. Chicago Bears, $1,093 billion
9. Green Bay Packers, $1,089 billion 10. Baltimore Ravens, $1,088 billion
© Copyright Thomson Reuters 2023. All rights reserved.