Ebola Virus Facts 2014: Workers Get 'Voluntary' Containment Orders; Avoid Emergency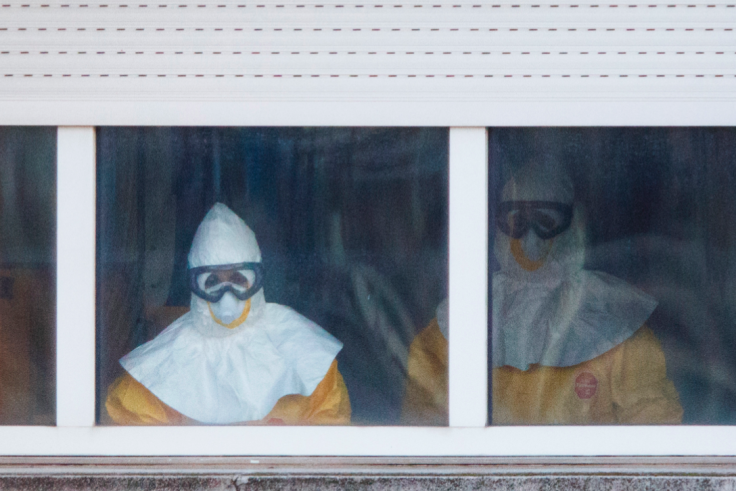 A local emergency was not declared in Dallas after two nurses contracted Ebola, but workers exposed to the viral infection must sign "voluntary" containment papers, as decided during an emergency meeting of the Dallas County Commissioners Court, The Dallas Morning News reported Thursday. If they sign, workers must avoid public transit and public places. If they do not, leaders will issue court orders to restrict their movement.
Though County Judge Clay Jenkins said there was no need to declare an emergency, he can do so if needed in the future. "There hasn't been a need to use extraordinary powers or put people under some sort of special law," Jenkins said, according to the news site.
Nina Pham, 26, and Amber Vinson, 29, were two of the 75 workers from Texas Health Presbyterian Hospital who cared for Thomas Eric Duncan, the first person to die from Ebola in the U.S. They both fell ill, and local officials are concerned others can get sick, especially considering Vinson traveled to Cleveland after she had contact with Duncan.
"We should ask them to voluntarily restrict their travel," Dallas Mayor Mike Rawlings said. Each worker will be monitored and submit to visits from health department employees twice per day, he said.
"If we focus on doing that, we believe that is the appropriate measure," Rawlings said. "If on the other hand we dial this up to another level, we might accomplish that as well but we might also have other people suffer in the process."
After the two nurses contracted the deadly virus, which has killed more than 4,000 people, many became concerned about ways one can contract the virus. In short, Ebola is not airborne and can only be contracted from an infected person if that person is symptomatic.
Follow me on Twitter @mariamzzarella
© Copyright IBTimes 2023. All rights reserved.