Damascus Bombing Live Updates: Syria Judicial Building Attack Death Toll, Injuries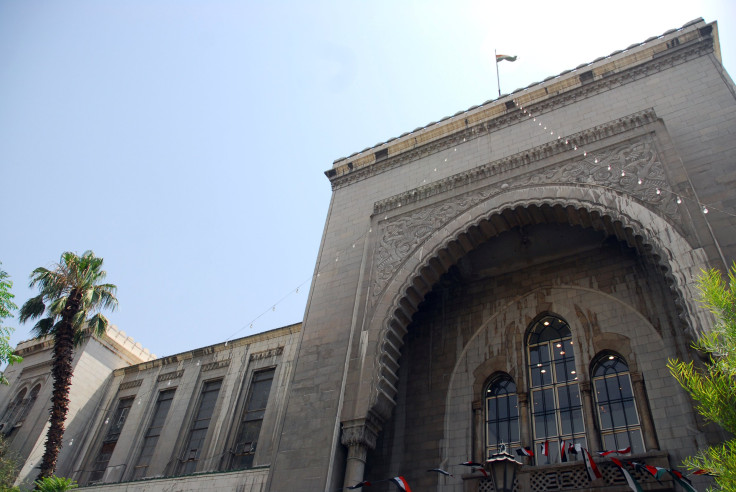 UPDATE: 9:15 a.m. EST -- A second attack occurred in Damascus just hours after the first, according to Al-Masdar news. The explosion took place in the Rabwah area, though it's unclear how many were killed or injured as a result.
The first attack killed at least 25 after a suicide bomber reportedly detonated his vest inside the judicial building known as the Justice Palace in the capital.
In the immediate aftermath of both attacks, no group had yet taken responsibility. Both attacks come on the anniversary of the 2011 Syrian uprising that marked the beginning of the country's civil war.
Original story
At least 25 people were killed Wednesday after a suicide bomber detonated an explosive vest inside the Justice Palace in Damascus, Syria. An unknown number of others were injured, according the Associated Press reported.
The building is the primary judicial office in the capital and is situated near the popular Hamidiyeh market. It was unclear who was responsible for the bombing as no faction or group had yet claimed responsibility.
"The attack happened during a peak time to inflict the maximum number of casualties," Natasha Ghoneim, of Al Jazeera, reported from the Turkey-Syria border Wednesday.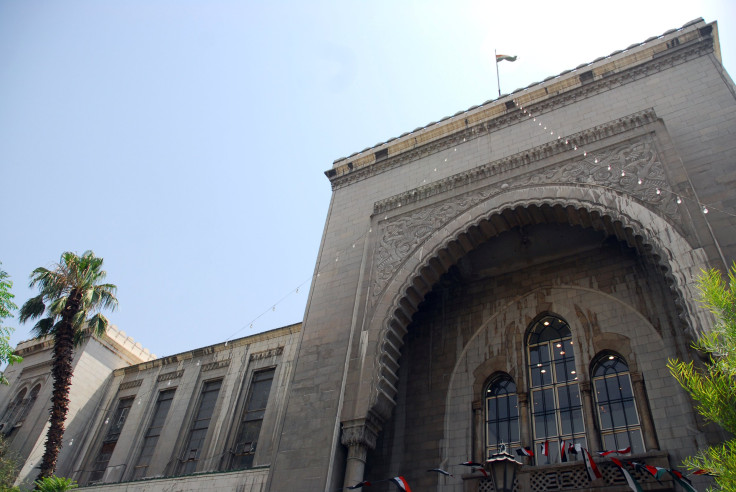 The attack is the latest in a string of them targeting government-controlled regions in Syria. At least 40 people were killed and 120 injured in two attacks in Damascus Saturday. Both explosions took place near Bab al-Saghir cemetery, one of Damascus' oldest and most prominent religious sites. The Nusra Front, Syria's al-Qaeda branch, claimed responsibility for both, according to the AP.
The attacks intended to target "pilgrims of various Arab nationalities," said Syrian Interior Minister Mohammad Shaar, adding that "the sole aim was to kill."
Damascus has been a target of attacks in the past. The Islamic State group, known as ISIS, attacked a holy Shiite shrine in the city last year, killing more than 60 people. Damascus is one of the oldest cities in the Middle East.
Syria has now entered its seventh year of civil war. Fighting between pro-government forces and rebel factions has caused the internal displacement of more than six million people and almost five million have been forced to flee the country. In December, Turkey and Russia brokered a ceasefire so civilians could be evacuated from eastern Aleppo, though the agreement faltered after just a single day. Shortly after, government forces announced they had taken control of Aleppo after four years of rebel occupation.
© Copyright IBTimes 2023. All rights reserved.