Damian Pachter, Journalist Who Broke News Of Prosecutor's Death Flees Argentina, Fears For His Life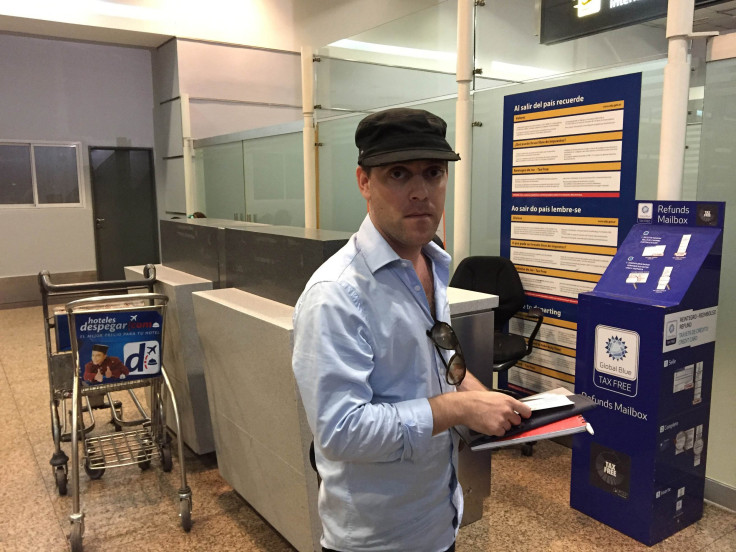 BUENOS AIRES (Reuters) - The first journalist to report on the death of a Argentine state prosecutor, who was investigating the deadly 1994 bombing of a Jewish community center in Buenos Aires, said he has fled Argentina fearing for his life, a news website reported on Saturday.
"I'm leaving because my life is in danger. My phones are tapped," Damian Pachter, a journalist with the Buenos Aires Herald, told the website Infobae.
The website reported that Patcher has left Argentina, though it did not reveal where he went.
"I'm going to come back to this country when my sources tell me the conditions have changed. I don't think that will be during this government," Patcher told Infobae.
State prosecutor Alberto Nisman was found dead in his apartment late on Jan. 18, a gunshot wound to his head and a 22 caliber pistol by his side along with a single shell casing.
He had been scheduled to appear before Congress the following day to answer questions about his allegation that President Cristina Fernandez conspired to derail his investigation of the attack.
His death and a storm of conspiracy theories around it have rocked Argentina.
Argentina suspects rogue agents from its own intelligence services were behind Nisman's death.
The government says Nisman's allegations and his death were linked to a power struggle at Argentina's intelligence agency and agents who had recently been fired.
Argentine courts have accused a group of Iranians of planting the 1994 bomb, which killed 85 people.
Nisman had claimed that President Fernandez opened a secret back channel to Iran to cover up Tehran's alleged involvement in the bombing and gain access to Iranian oil needed to help close Argentina's $7 billion per year energy deficit.
Fernandez's government called the accusation absurd.
(Reporting by Nicolas Misculin; Writing by Anthony Esposito; Editing by Simon Cameron-Moore)
© Copyright Thomson Reuters 2023. All rights reserved.