Danica Patrick Crash: Watch Video of Horrifying Gatorade Duel Wreck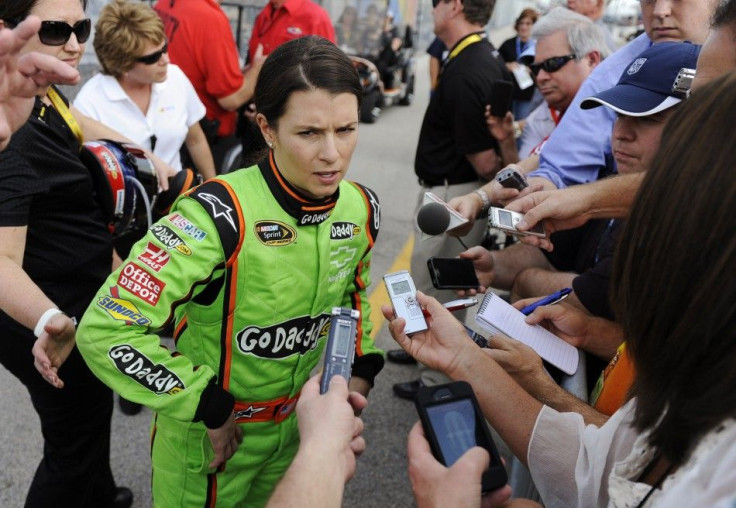 Following a horrifying crash in the Daytona 500 qualifier, racing star Danica Patrick emerged unscathed and ready for the big race. (Video below.)
Patrick's car, on the other hand, wasn't so lucky. During the final lap of Thursday's 2012 Gatorade Duels, Aric Almirola bumped Patrick out of line and sent her sliding across the infield and into a wall.
Her bright green Go Daddy racing Chevrolet was lifted off its wheels and the front was completely demolished. But thanks to amazing safety technology and quick thinking - Patrick lifted her hands off the wheel so she wouldn't break her wrists - the 29-year-old racer is completely okay after the scary wreck.
It felt like a pretty big hit, so I don't know what (the crash) looked like, she said, according to USA Today. I'm really just bummed out that we didn't finish the last two corners. Instead we have a car in the wall and lots of damage and I'm sure a backup. But maybe the backup car will be faster.
The video shows Patrick's car sliding out of place as well as her calm reaction from behind the driver's wheel.
Patrick will be competing in the Daytona 500 race this Sunday.
© Copyright IBTimes 2023. All rights reserved.