David Blatt Supports Israel's Gaza Offensive Against Hamas; 'This War Is Israel's Most Justified War I Can Remember,' Cavaliers Coach Says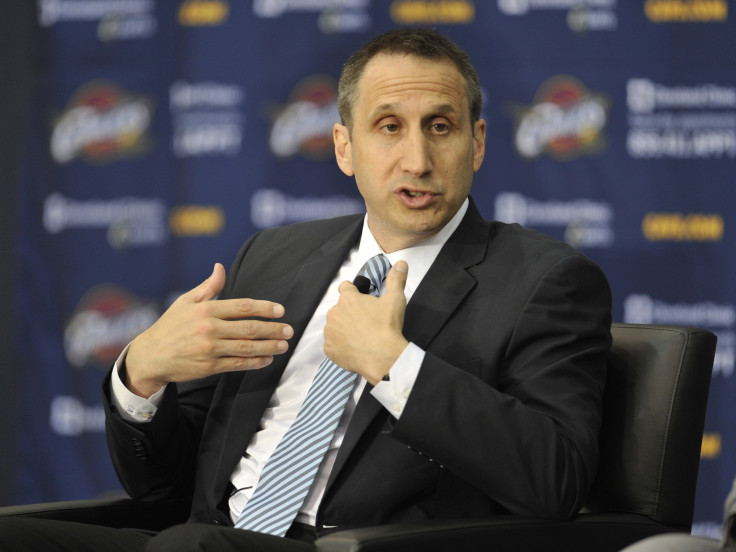 Cleveland Cavaliers head coach David Blatt has declared his support for Israel's military assault against Hamas in the Gaza Strip.
Blatt, who was hired by the Cavaliers in June after leading Israeli basketball team Maccabi Tel Aviv to a Euroleague championship, discussed several aspects of the conflict last week with Globes, a news publication in Israel. The 55-year-old coach, who possesses dual citizenship in the United States and Israel, said he supports "Operation Protective Edge."
"In my opinion, this war is Israel's most justified war I can remember in recent years," Blatt said. "I'm really sorry about what's happening in Gaza, but there's no doubt that we had to act there, so that Israel will have quiet there once and for all, and we can live in peace."
Assessing opinion in the United States, he said, "There's support, although sometimes it's not enough. In my opinion, though, there's more support this time than before."
Born in Boston, Blatt spent 12 years as a professional basketball player in Israel. Upon his retirement, the Princeton graduate transitioned into coaching, earning Israeli League Coach of the Year honors four times over. He also helmed the Israeli national basketball team from 2004 to 2005 and the Russian national team from 2006 to 2012. Blatt is the first Israeli head coach in NBA history, Globes notes.
More than 1,800 Palestinians have been killed and more than 9,000 wounded since fighting began in Gaza in early July. On the Israeli side, 67 people, including three civilians, have been killed in the conflict.
© Copyright IBTimes 2023. All rights reserved.