David Cameron Wanted Internet Shutdown During Britain's Summer Riots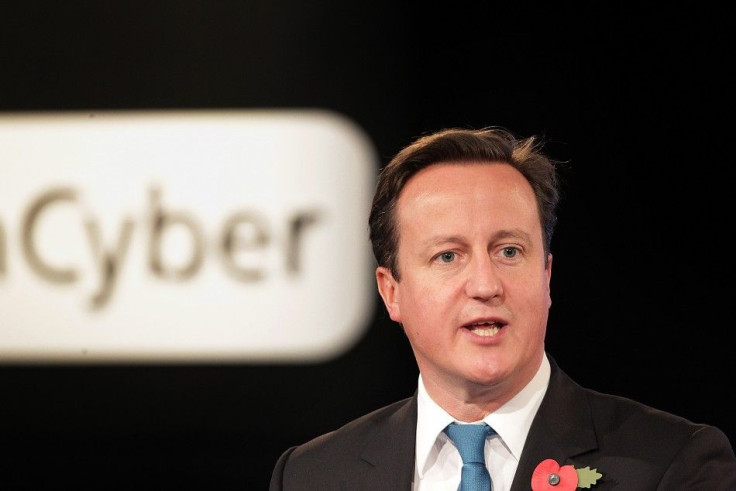 Britain's Prime Minister David Cameron wanted the internet shut-down during the riots that swept England in August in order to prevent rioters from communicating with each other over social media networks, according to media reports.
Fears grew at the time that the disturbances were largely organized by youths using their mobile phones.
However, Cameron was persuaded against taking any such drastic measures by the Foreign Secretary William Hague over worries that such steps would lead to accusations of hypocrisy over the rights of free speech in Britain.
Reportedly, during a meeting of COBRA (the government's crisis response committee) on August 9 – in the wake of massive looting and vandalism across London, Manchester and Birmingham, Hague warned against closing down Facebook, Twitter and the BlackBerry network. He cited that nations like China and Syria would jump on the issue since Cameron has criticized their practice of state censorship.
Nonetheless, on August 11, in a speech in the House of Commons, the Prime Minister said his government was "working with the police, the intelligence services and industry to look at whether it would be right to stop people communicating via these websites and services.
Moreover, Hague's fears were somewhat realized, when a Chinese newspaper editorialized against British hypocrisy when it emerged the government considered curbs on internet access.
The column, published in the state-run Xinhua news service, said: We may wonder why western leaders, on the one hand, tend to indiscriminately accuse other nations of monitoring, but on the other take for granted their steps to monitor and control the internet. They are not interested in learning what content those nations are monitoring, let alone their varied national conditions or their different development stages.
The Telegraph reported that in speech Tuesday before the London Conference on Cyberspace, Hague reiterated his adherence to free online speech.
Cultural differences are not an excuse to water down human rights, nor can exploitation of digital networks by a minority of criminals or terrorists be a justification for states to censor their citizens, he told the gathering.
We reject the view that government suppression of internet, phone networks and social media at times of unrest is acceptable. We saw in Tunisia, Egypt and Libya that cutting off the internet, blocking Facebook, jamming Al Jazeera, intimidating journalists and imprisoning bloggers does not create stability or make grievances go away. Journalists and bloggers must be allowed to express themselves freely and safely and within international standards."
Hague added: The idea of freedom cannot be contained behind bars, no matter how strong the lock.
Nonetheless, in a letter to Hague, Index on Censorship, a British free speech organization, warned that the right to freedom of expression in the country was at risk.
"The government's record on freedom of expression and privacy is less than ideal. Britain's desire to promote these ideals internationally are being hampered by domestic policy," the group said.
"The government is currently considering greater controls over what legal material people are allowed to access on the Internet. This is clear from recent public support by the Prime Minister, and through Claire Perry MP's ongoing inquiry, for plans to filter adult and other legal material on UK Internet connections by default. The new PREVENT counter-terrorism strategy contains similar proposals for the filtering of material that is legal but deemed undesirable. Earlier this year the Prime Minister suggested there should be more powers to block access to social media, a policy that drew praise from China and which the government swiftly backed away from. There are also plans for more pervasive powers to surveil and access people's personal information online."
The group concluded: "We call for the UK government to seize this opportunity to reject censorship and surveillance that undermines people's rights to express themselves, organize or communicate freely. That is the only way to both enshrine the rights of citizens in the UK and to support these principles internationally."
© Copyright IBTimes 2023. All rights reserved.