Day Of The Dead Celebrations Around The World Pictures: How People Celebrate Dia De Los Muertos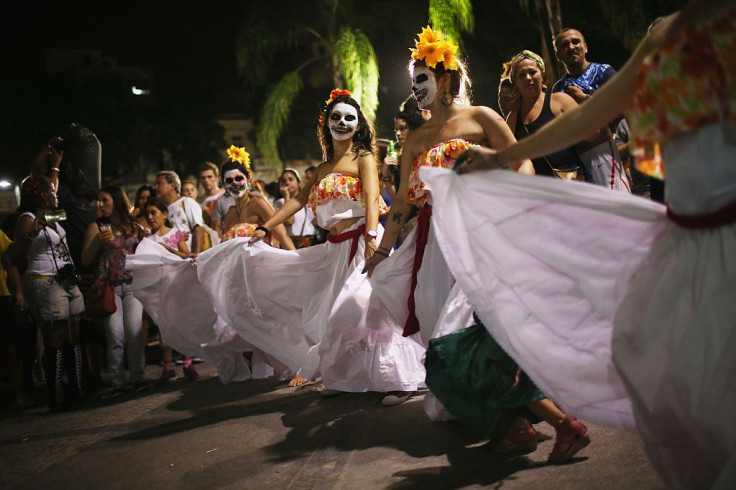 Halloween isn't the only creepy festival being celebrated this October.
The Day of the Dead, known as"Dia de los Muertos" or "Dia de Muertos" in Spanish, is a Mexican festival celebrated at the end of October and beginning of November. It is a UNESCO-recognized festivity in which individuals commemorate the souls of deceased loved ones.
The festivities usually begin Oct. 31 and include the Catholic holidays All Saints' Day on Nov. 1 and All Souls' Day on Nov. 2. While images of candied skulls and mariachi bands may be most closely associated with Mexico, the combination of macabre scenery and praise for those who have passed on has captured the imagination of people worldwide.
Here are some of the most well-known Day of the Dead celebrations around the world.
Dia de los ñatitas (Day of the Skulls) - Bolivia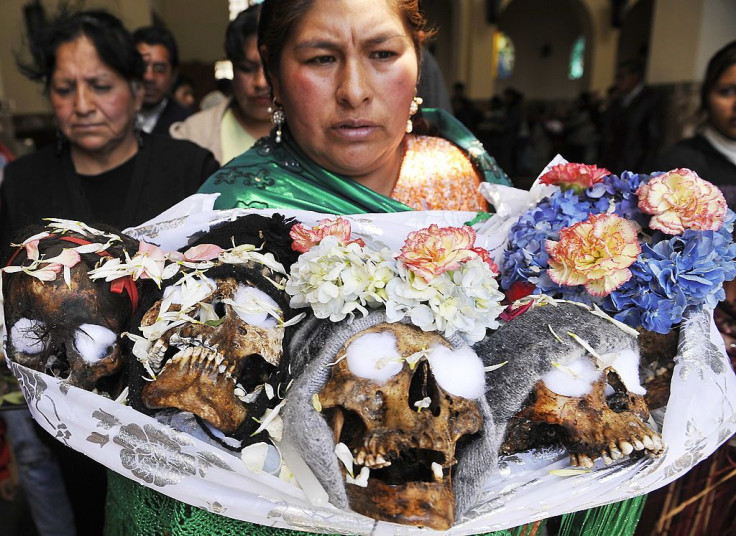 While most Latin American countries celebrate the Day of the Dead as well as All Saints' Day and All Souls' Day in one form or another, Bolivia brings skulls to the table—quite literally. Bolivians rush to get their hands on human skulls, whether from medical professionals or even buying them from cemeteries. The next step is to decorate the skull, often with props and jewelry, and take it to the graveyard for a large, annual mass that many believe brings good luck.
Dia de Todos los Santos - Spain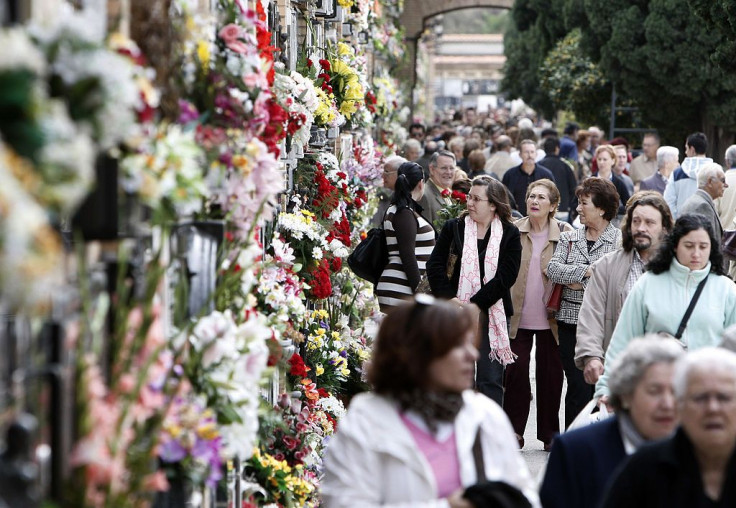 Many European countries hold festivities for the dead this time of year. Catholic countries especially recognize its importance as it coincides with All Saints' Day and All Souls' Day. Each country, however, often takes its own unique spin on the tradition. Like in Mexico, those who celebrate All Saints' Day in Spain visit the graves of their relatives and loved ones bearing gifts and create elaborate, private altars known as "ofrendas." Many Spaniards also attend a showing of José Zorrilla's play, Don Juan Tenorio, as an annual custom.
Il Giorno dei Morti/U juornu re muorti - Italy, Sicily
In Italy, Day of the Dead is celebrated on Oct. 31 and begins as a somber, religious occasion. People attend mass before traveling to the cemetery and decorating the tombs of those they lost with flowers, usually mums. There is a bright side, however. In Sicily, the festival is kind of like Christmas. Children wake up to find treats left behind from "the dead"...but only if they behave for "i bonarmuzza re muorticieddi" (the good souls of the dead).
Araw ng mga Patay (Day of the Dead) - The Philippines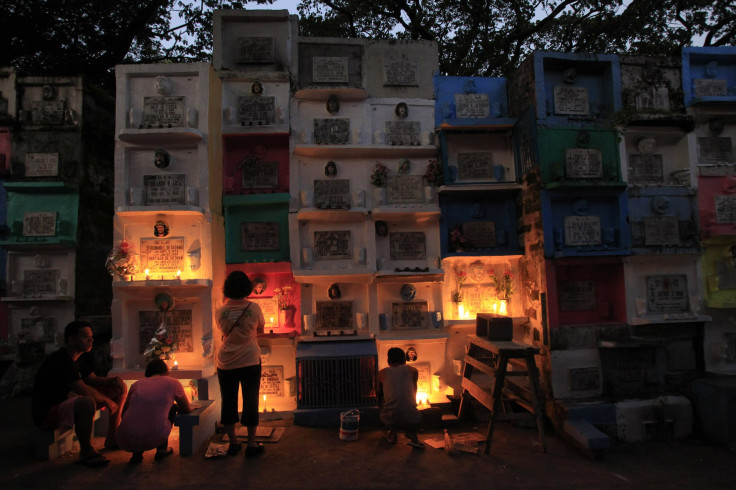 Celebrations around this time of year in the Philippines are very similar to those in Mexico. Filipino families attend mass and "novena," which offers prayers directly to deceased relatives and loved ones. Then families migrate to the cemeteries, where they repair, decorate and sometimes even drink and eat dinner beside the graves. Tradition says that the souls of the dead return to Earth around this time, so those celebrating want to make them feel as welcome as possible.
Die de Finados - Brazil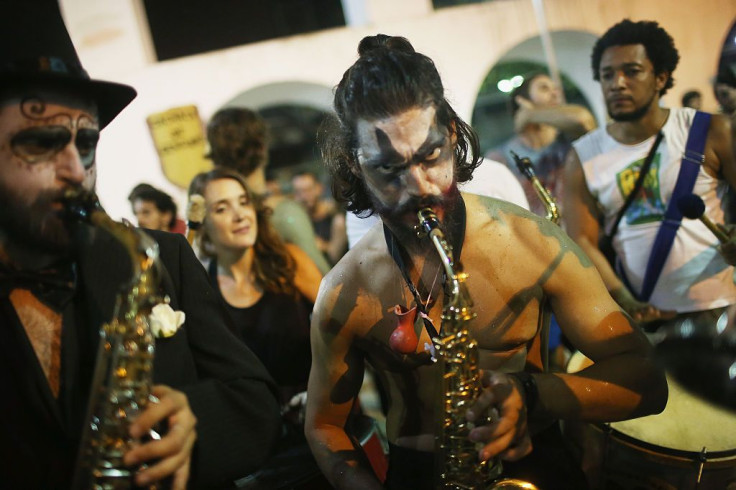 Like most things in Brazil, the Day of the Dead is an occasion to party. While memorials at the graveyards themselves are usually quite reserved and emotional, and include candles and offerings of personal items. The scene on the city streets, however, is something else entirely. Singing, dancing and parades are common on this national holiday.
© Copyright IBTimes 2023. All rights reserved.