A Deadly Preference For Male Offspring: The Killing Of Baby Girls In India And Pakistan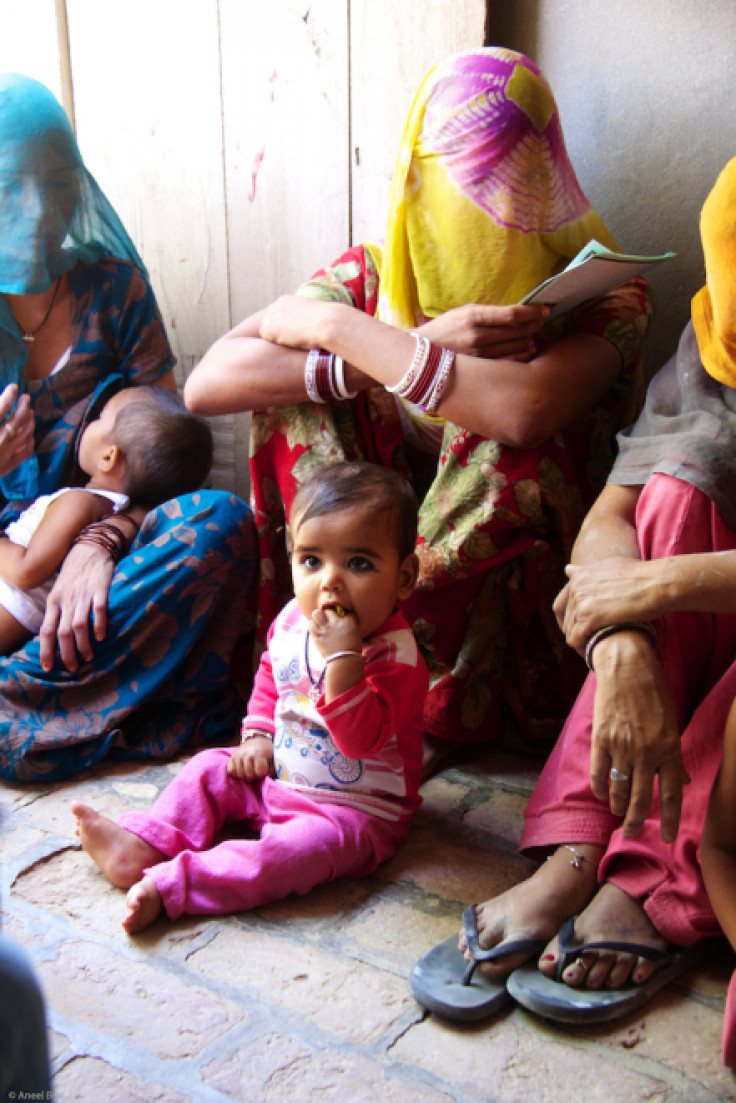 South Asia's endless and brutal war against its female population took another ghastly turn last week when a Pakistani man admitted to drowning his one-and-a-half-year-old baby daughter (in front of the child's mother) because he had wished for a son instead.
Umar Zaib, a 28-year-old rickshaw driver, now under arrest for the murder of his daughter, Zainab, admitted to BBC that he regretted his action, characterizing his horrific act as a "mistake."
Zaib was carrying out (to a homicidal extreme) an ancient preference for male offspring in South Asian society and other parts of Asia and the Middle East.
"It was late at night, but my husband told me we all had to visit his sister, but we stopped close to the river," Umar's 24-year-old wife Sumera said in the city of Lahore.
"I had both [of] our daughters with me. My husband told me I wasn't holding Zainab properly and he took her from me. In front of my eyes, he threw her in the [River Ravi]. I was helpless, I started crying, Zainab was screaming in the water, but when I tried to save her he beat me."
The infant's tiny body was not found, lost to the river's swift currents.
Umar threatened to kill his wife if she informed the police -- she waited a few days before summoning the courage to tell her parents, eventually leading to her husband's arrest. Now, Sumera and her parents will take care of her remaining child, also a girl.
"Since our first daughter was born, [Umar] wasn't happy; he wanted a son," Sumera explained.
"He said if I had another daughter, he'd kill our first child, Zainab. When, eight weeks ago, I did have another girl, he kept threatening more and more, [and] then he did it."
Across South Asia, untold numbers of infant girls have been murdered by their own families throughout the centuries. In the modern world, the phenomenon of ultrasounds and gender-selective abortion has introduced a new method of perpetuating this ancient killing machine.
Baby girls are considered a curse and a financial burden, especially to poor, rural families who must cough up expensive dowries upon their marriages, while boys are usually counted upon to take care of their parents during their old age.
A report in Pakistan's Tribune newspaper estimated that the average family in the country has to spend at least 1 million rupees ($9,500) to marry off each daughter -- quite a substantial amount, given that the average per capita income is only about $1,200.
Human rights activists in both India and Pakistan have long expressed their outrage over biases against infant females, to little avail.
"Son preference" is perpetuated by both men and women, said Dr. Anita Raj, director at the Center on Gender Equity and a health professor at the Division of Global Public Health, Department of Medicine at the University of California, in San Diego.
"Data from the region [indicates] that about one in four women would prefer to have more sons than daughters," she told International Business Times, suggesting that such prejudices lead to aggression and violence against girls as they grow up.
"This figure is closer to one-in-three when you look only at rural women. Such preference is deeply rooted in beliefs that women and girls have less value than men and boys. Thus, not surprisingly, mistreatment and even violence against women and girls is more likely in households where there is 'son preference,' as seen in [the Umar Zaib] case when the husband beat and threatened to kill his wife as she tried to save -- and then get justice for the killing of -- her daughter."
The liquidation of young girls (or female fetuses) has created a huge gender imbalance in parts of India and Pakistan. Some academics and activists -- including Stephan Klasen, the chair of development economics at the University of Goettingen in Germany -- charge that there may be "millions" of missing girls in these countries. The CIA/World Factbook estimates that in Pakistan, there are 6 percent more females than males, but the discrepancy may actually be far worse since Pakistan has not conducted a census study since 1998.
"The main factors causing [these] 'missing women' are basically sex-selective abortions and female neglect in early age, mostly neglected healthcare," Klasen said, according to The Atlantic.
In an academic paper he published in 2003, Klasen estimated that 7.8 percent of Pakistani females and 7.9 percent of Indian females are "missing."
In parts of northern and northwestern India, including the provinces of Punjab, Haryana and Rajasthan, there are now only 800 females for every 1,000 males.
"If you look at the world, you see that India and Pakistan and China really stick out [in terms of gender imbalance]… A general low status of women in these societies, plus these marriage and old-age arrangements that favor sons, combined, create this problem," Klasen said.
India has something like 933 women for every 1,000 men, Geeta Rao Gupta, president of the Washington, D.C.-based International Center for Research on Women, told PBS network.
"That's not normal," she said. "Biologically, you should have slightly more women in a society than men. All the research that's been done on this issue in India has shown that there are some tragic practices going on because of son preference."
Baby girls who are not killed outright are often abandoned, ending up in orphanages.
A woman named Bilquis Edhi who runs an orphanage in Karachi, Pakistan, told the Atlantic: "Since the beginning, more girls come here than boys. I think people don't like to give boys away."
Edhi also said that murdered baby girls are sometimes dumped outside her establishment.
Naem Tarer, administrator of the Edhi Foundation in Islamabad, which takes care of orphans, told WomenseNews that discarded babies are found everywhere -- some partially buried, thrown in garbage pits, or stuffed into oil cans, others left to starve to death.
"Others are strangled or burned beyond recognition and tossed on the side of the road," Tarer noted. "It continually saddens us all, but we are not surprised to find so many girls among them."
Tarer added that although well-off families have better abilities to provide for their children, she finds the majority of babies are dropped in middle-class neighborhoods.
"On the subcontinent, girls are still viewed as a burden," she said. "When a baby boy is born, the family celebrates with gunfire and by distributing sweets, whereas the birth of a girl is often a source of depression."
In addition, modern technology -- in the form of ultrasounds -- may actually worsen the imbalance by allowing pregnant women to terminate if they find out the child they carry is a girl, not a boy. Ironically, abortion is illegal in Pakistan (except in cases where the mother's life is in danger), but that hasn't prevented millions of abortions performed on female fetuses, particularly by educated middle-class and upper-class women with easy access to safe abortions.
"Pakistan is more or less a failed state," Klasen concluded ominously. "The government is not doing anything about this problem."
In a blog written for Pakistan's Tribune newspaper, Ahmad Malik said that the "stigma" attached to the birth of a female child is undeniable.
"No matter which class you belong to, every family (both father and mother) wants their next child to be a son," he wrote. "Men go as far as marrying multiple wives just because they believe a particular woman is 'meant' only to bear girls."
A report in WomenseNews estimated that in neighboring India, up to 5 million sex-selective abortions (that is, where the fetus is a female) are performed annually.
"These are the terrifying pathologies of the middle class, of educated people," said Mira Shiva, head of the Voluntary Health Association of India and a women's rights activist. "It is definitely not [only] poverty-driven . . . If you are having only two children, society and economics tell you, you want to have boys, and so you just keep killing the girls."
Part of the problem has to do with the second-class status of females on the subcontinent.
Gupta also noted the gulf between women who have had positions of power in South Asian nations (like Indira Gandhi and Benazir Bhutto) and ordinary women in those countries. "The majority of Indian women are very disempowered," Shiva lamented to PBS. "They have a much lower status with regard to education and literacy, with regard to income and economic opportunities, with regard to access to health care and health-care services. That is the reality."
The only hope for women in India-Pakistan to achieve any kind of equality, she asserted, is linked to increased educational and economic opportunities.
© Copyright IBTimes 2022. All rights reserved.
FOLLOW MORE IBT NEWS ON THE BELOW CHANNELS