Death On The White House Lawn: National Christmas Tree Dies Of Transplant Shock [PHOTOS]
A Colorado blue spruce raised on a tree farm in New Jersey was planted near the White House a little more than a year ago. The National Park Service has now confirmed that the tree has died due to transplant shock.
When planted in March of last year, the tree stood 26 feet 4 inches tall, and it was still growing, the National Park Service said. Workers are currently removing the dead tree, which resided on the Ellipse south of the White House.
Before this one, the last Colorado blue spruce tree to adorn the Ellipse was planted in 1978. After almost 33 years, that tree was knocked down by a windstorm in February of last year, the National Park Service said.
Since 1923, Washington has featured a Christmas tree, which successive presidents would light every year. At the beginning of the tradition, President Calvin Coolidge lit the first National Christmas Tree in December. The tree was 48 feet tall, and it was decorated with 2,500 red, white, and green lightbulbs.
The National Christmas Tree was located on the Ellipse its first year, but it was sited in either Sherman Park or Lafayette Park in subsequent years before returning to the Ellipse for good in 1954.
A new National Christmas Tree will be planted in October. The National Park Service has already chosen a new Colorado blue spruce to replace the dead one, according to the Associated Press.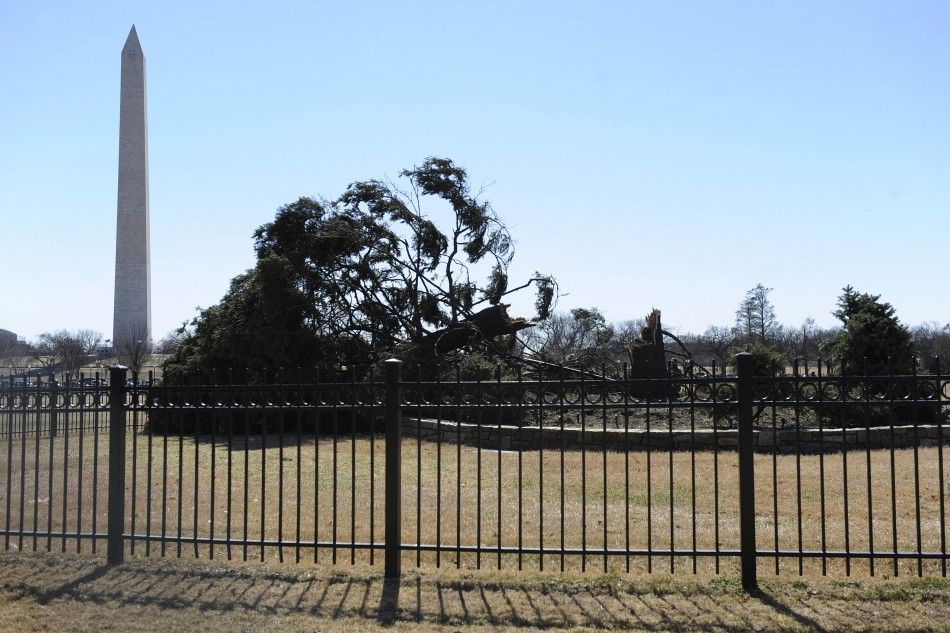 © Copyright IBTimes 2023. All rights reserved.