Debrahlee Lorenzana, The Lauren Odes of 2010 Fired For Being 'Too Sexy,' Speaks Out: ?I Ended Up Fighting Citibank On My Own?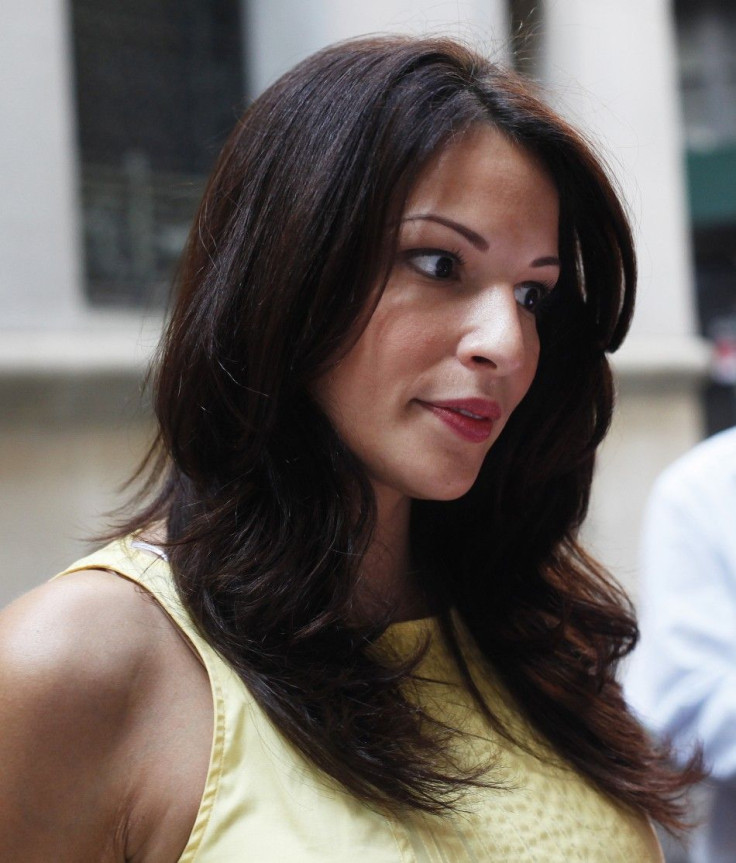 Debrahlee Lorenzana, who was fired as a banker from Citibank in 2010 for being too sexy, spoke out about the similarities of her case with Lauren Odes', the woman fired from New York lingerie store Native Intimates for being too busty. Lorenzana revealed that she ended up fighting the suit, filed for similar discriminatory reasons, alone after lawyer Gloria Allred dropped her when the cameras stopped flashing.
In an exclusive interview with the New York Daily News, 35-year-old Lorenzana dished the details about the aftermath of her 2010 incident after being fired from her job at Citigroup for being too hot in light of the Lauren Odes story. Lorenzana, who hired the same lawyer as Odes, said she had to fight the battle on her own after the media stopped following Allred.
If I could turn back time, I would have not chosen Gloria Allred as my lawyer, Lorenzada told the Daily News. The only times I saw her (Allred) was when the media was there.
Lorenzana, known in the media as the too-sexy banker, was fired from Citigroup in 2010 when her employer said male coworkers couldn't focus on work with her around, reporting that she wore tight skirts and sky-high heels on the job. The case gained an immense amount of media attention, with some claiming Lorenzada was just using the termination as publicity stunt, since Citibank fired her for poor performance.
Although we can't speak to her previous attention-seeking activities, her current attempts to gain personal publicity are as transparent as her legal claims, Citibank said in a statement in 2010. We remain confident that when all of the facts and documentation are presented, the claim will be dismissed.
Her case took a negative turn when Allred dropped Lorenzana, after Lorenzana wanted to file more charges instead of settling.
I thought because she was a woman that she would really fight for me, Lorenzana told the Daily News. I ended up fighting Citibank on my own. It was torture.
According to Allred, her team put in hundreds of hours fighting for her (Lorenzana's) rights but were forced to withdraw for ethical and legal obligations.
Suffice it to say that we and our New York co-counsel felt that we had no choice other than to withdraw, Allred said.
We did everything that we could to help her, and the many boxes of documents containing our work product and the evidence that we worked to obtain prove that we did everything that we could.
The withdrawal resulted in Lorenzana fighting in an arbitration suit on her own, which she did not disclose details. However she said, I learned my lesson.
However, not everyone feels the same about Gloria Allred as Debrahlee Lorenzana. Amy Blakely, a former executive at the Devereux Foundation who sued for comments about her large breasts, called Allred passionate and relentless.
While I know that the cameras love Gloria, and that if she calls a press conference it's a big event, I know that Gloria's main interest is helping people whose civil rights are violated, Blakely told the New York Daily News. We went through eight months of litigation, and Gloria was very much a supporter, very much by my side.
Despite her struggle battling Citibank on her own, Debrahlee Lorenzana still feels sorry for 29-year-old Lauren Odes.
Nobody should be fired because of their physical appearance, Lorenzana said. I feel sorry for the girl.
Lauren Odes filed a suit for gender and religious discrimination with the U.S. Equal Employment Opportunity Commission in New York after her employers repeatedly asked that she tape down her breasts so they would appear smaller in her outfits, which they deemed to be too sexy.
When my supervisors suggested that I tape down my breasts, I asked 'Are you kidding me?' Odes said. The supervisor said, 'Just cover up a little more.'
© Copyright IBTimes 2023. All rights reserved.
FOLLOW MORE IBT NEWS ON THE BELOW CHANNELS