December industrial output slows to 20-month low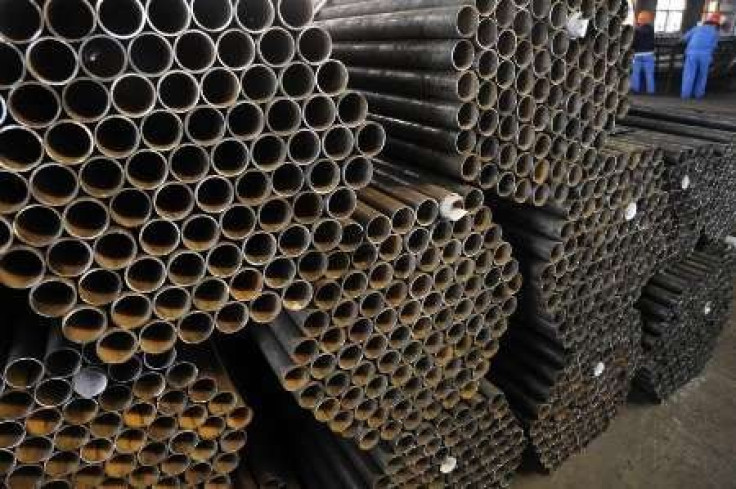 India's annual industrial output in December rose at its slowest pace in 20 months on a higher base last year and stretched capacities at factories, but the Reserve Bank will likely continue tightening monetary policy to tame high headline inflation.
Output rose 1.6 percent from a year earlier compared with a median forecast of 2 percent in a Reuters poll.
Growth in industrial output was 16.8 percent last December. The RBI, which has raised interest rates seven times over since March, is expected to continue tightening monetary policy as stubbornly high food prices drive broader inflation.
India is suffering from high inflation that could eat into growth, with signs investor confidence in Asia's third largest economy was waning amid lack of economic reforms and a massive telecoms corruption scandal that has weakened the ruling coalition.
Industrial output in November, which was 2.7 percent, was revised upwards to 3.62 percent, government data showed.
India's industrial output figures are notoriously volatile, and forecasts ranged from a contraction of 1 percent to growth of 7 percent.
Manufacturing output, which constitutes about 80 percent of the industrial production, rose an annual 1 percent in December, the federal statistics office said in a statement.
Capital goods contracted 13.7 pct in December indicating companies may have put off capacity expansion in the face of cost pressures because of consistent monetary tightening.
High statistical base effect was expected to pull down the headline number sharply and hence a growth rate lower than 2 percent is not surprising. On a month-on-month the IIP went up by over 11 percent, indicating strong momentum, said Gaurav Kapur, Senior Economist with Royal Bank of Scotland.
I still see a 25 basis points hike in March on inflationary concerns, said Namrata Padhye, Economist with IDBI Gilts, Mumbai.
The most-traded 8.13 percent 2022 bond yield edged up 1 basis point to 8.20 percent after the data as markets had already priced in a further slowdown because of the base effect and are now looking at the monthly inflation data to be released on Monday for further cues.
The one-year swap rate and the five-year swap were both unmoved at 7.46 percent and 8.08 percent respectively post data.
The data comes amid expectations for over 8 percent headline inflation in January compared to December, stoked by high food inflation and rising global commodity prices.
While the Finance Minister Pranab Mukherjee termed the data as disappointing, another key advisor, Deputy Chairman of the Planning Commission Montek Singh Ahluwalia downplayed the data.
Month-to-month variation in the IIP should not occupy us to much ... And also when it shoots up the next month, don't assume that it's now going to continue at a very high rate, said Ahluwalia.
Headline inflation in December was 8.43 percent, and a Reuters poll forecast wholesale price index inflation for January, to be released on Monday, to ease slightly to 8.05 percent.
There were no fears of a contraction in India's industrial output growth as the manufacturing sector is doing well, Trade Minister Anand Sharma said on Tuesday, adding, anti-government unrest in Egypt would not impact Indian exports.
The HSBC Markit Purchasing Managers' INDEX, based on a survey of 500 companies edged up to 56.8 in January from 56.7 in December, the 22nd consecutive months the PMI has been above 50, the mark that divides growth from contraction.
India's infrastructure sector, also a lead indicator for industrial output and consisting of six key industries including cement, steel and crude oil, grew 6.6 percent in December, reinforcing exportations that growth in industrial output remains on track despite capacity constraints.
© Copyright Thomson Reuters 2023. All rights reserved.