December Sky Event: Don't Miss The 2020 Total Solar Eclipse
KEY POINTS
Parts of South America will experience the darkness of a total solar eclipse on Monday
Other parts of the region will also witness a partial solar eclipse
Organizations including NASA will provide a livestream of the event
The year's only total solar eclipse is set to happen on Monday, Dec. 14, and those in parts of South America can catch a glimpse of the sky event.
After the last penumbral lunar eclipse of 2020 in November, December brings the only total solar eclipse of the year. During the event, the moon will completely block out the sun, causing temporary darkness in the areas where it can be viewed in full.
On Monday, this is what people in parts of Argentina and Chile as well as those who will happen to be in parts of the Atlantic and Pacific oceans during the event will witness. According to a NASA fact sheet, the lunar shadow will begin entering South America close to Saavedra, Chile at about 11:38 a.m. local time (9:38 a.m. EST). The totality, or the moment when the moon's shadow completely blocks out the sun, will take place in Saavedra at 1 p.m. local time (11 a.m. EST).
The fact sheet also provides the details on what time the totality will happen in the specific cities along its path.
Depending on the viewer's location, the totality is expected to last for about 2 minutes and 40 seconds. Elsewhere close to the path of totality, much of South America will still get to witness a partial solar eclipse.
People in the places where the eclipse can be viewed live should do so only when using special eclipse glasses since it is not safe to look directly at the sun. They can also use a home-made eclipse projector or a mirror in an envelope.
Those who won't be able to witness it live can watch it via livestream, just like the one Time and Date will provide. NASA also announced that it will have an hour-long Spanish-language livestream. Titled "El eclipse solar total de América del Sur de 2020," the show can be viewed at 10:30 a.m. EST on NASA TV. It will showcase the total solar eclipse as captured by the telescopes at Observatorio Docente UC, Santa Martina in Santiago, Chile. The agency will also provide a separate livestream of the eclipse without narration.
After this total solar eclipse, the next one visible in South America will be on Dec. 4, 2021, NASA said. In the U.S., the next solar eclipse will be an annular solar eclipse that will be visible on Oct. 14, 2023. The next total solar eclipse visible in the U.S. will be on April 8, 2024.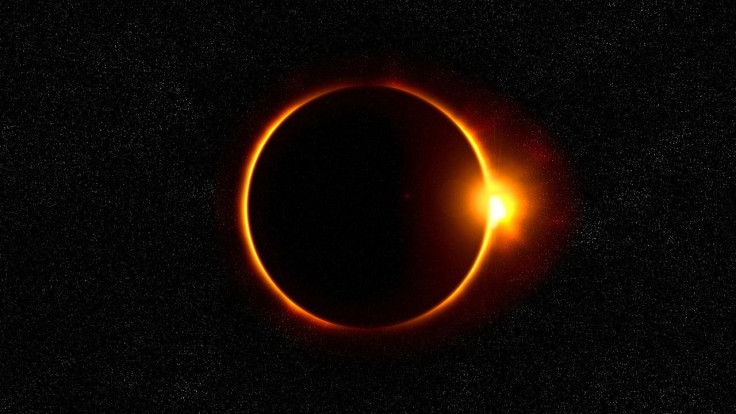 © Copyright IBTimes 2023. All rights reserved.
FOLLOW MORE IBT NEWS ON THE BELOW CHANNELS