Is 'Deltacron' More Deadly? New COVID-19 Variant Combines Delta, Omicron
KEY POINTS
The new strain has so far been found in 25 cases
It is still unclear whether deltacron will be more contagious than other COVID-19 variants
Health experts believe the new strain was the result of testing contamination
A researcher in Cyprus has discovered a new strain of COVID-19 that combines the highly transmissible variants Delta and Omicron.
"There are currently Omicron and Delta co-infections and we found this strain that is a combination of these two," Leondios Kostrikis, professor of biological sciences at the University of Cyprus and head of the Laboratory of Biotechnology and Molecular Virology, said in an interview with Sigma TV Friday, as first reported by Bloomberg News.
The new strain, dubbed "deltacron," has so far been found in 25 cases. While it has Omicron-like genetic signature within the Delta genomes, Kostrikis said it is still too early to say whether the strain would be more contagious or deadly.
"We will see in the future if this strain is more pathological or more contagious or if it will prevail," Kostrikis said, but added that he believes Omicron will overtake deltacron.
The Delta variant, which was previously the dominant COVID-19 strain in the United States, has been overtaken by Omicron a month after the first case was reported in the country. As of Jan. 1, the Omicron variant accounted for 95.4% of all COVID-19 cases sampled in the country, according to data from the Centers for Disease Control and Prevention.
It is unclear where the deltacron variant first appeared, but some health experts believe the strain could be a product of testing contamination in a lab where COVID-19 sequencing took place.
"Most likely [all the samples] were all sequenced on the same sequencing run in the same lab on the same day, which had a contamination issue – this is what's generally been found to have happened in the past," Tom Peacock, a virologist at Imperial College London, said.
Kostrikis and his team have sent his findings to the GISAID database, which is used to track viruses.
The deltacron variant comes as Omicron continues to cause surges of COVID-19 cases across the globe. As of Sunday, the U.S. has recorded a total of 59,767,221 cases and 837,264 deaths, data from Johns Hopkins University showed. The country currently has a seven-day moving positivity rate of 25.1%.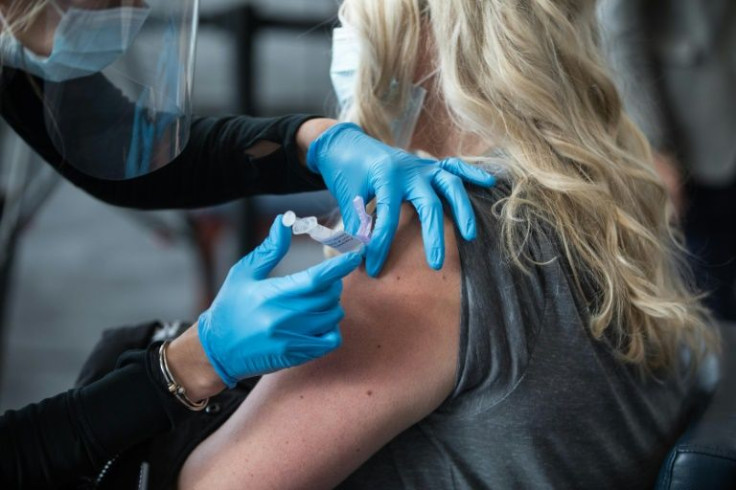 © Copyright IBTimes 2023. All rights reserved.
FOLLOW MORE IBT NEWS ON THE BELOW CHANNELS