Democrats Split Over Keystone XL Pipeline: Pew Research Center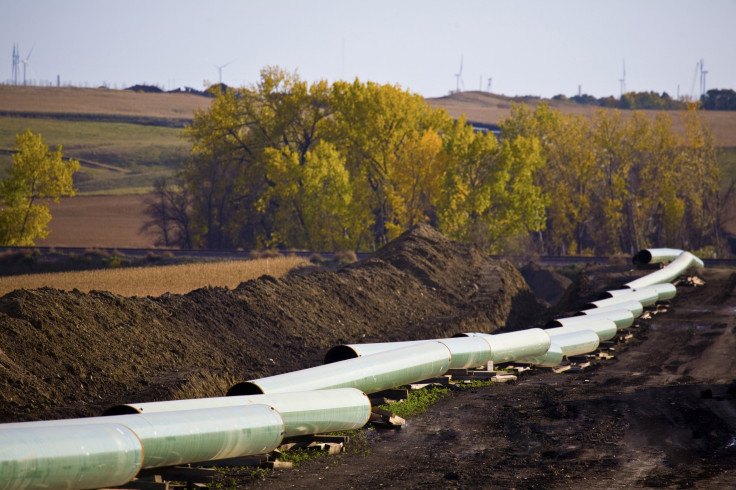 Democrats are divided over whether to support the Keystone XL pipeline, according to a Pew Research survey released Wednesday.
The national survey, conducted Feb. 27- March 16 among more than 3,300 adults, found that about half of Democrats favor building the pipeline (49 percent), and 38 percent oppose the pipeline.
Since the State Department concluded in a review early this year that the extension on the pipeline stretching from Canada to Texas would not significantly impact the environment, Keystone supporters have pressed President Obama to approve the project. Obama has said he must consult other agencies before making a decision, a move many have speculated is meant to give Democrats time to rally and unite voters before midterm elections in November.
According to Pew, highly educated Democrats, liberals and those with high family incomes (above $100,000 annually) are the most likely Democrats to oppose the pipeline (51 percent oppose it, 36 percent support it). Democrats with annual family incomes between $100,000 and $50,000 are divided, while the majority of those earning less than $50,000 want the government to allow construction of the pipeline.
More Democratic men than Democratic women support the pipeline. Nearly 60 percent of the party's men favor the pipeline, while 38 percent of women oppose it, and 43 percent of women favor the pipeline.
Moderate and conservative Democrats tend to favor building the pipeline (56 percent) more than liberals (40 percent), Pew polls found last year.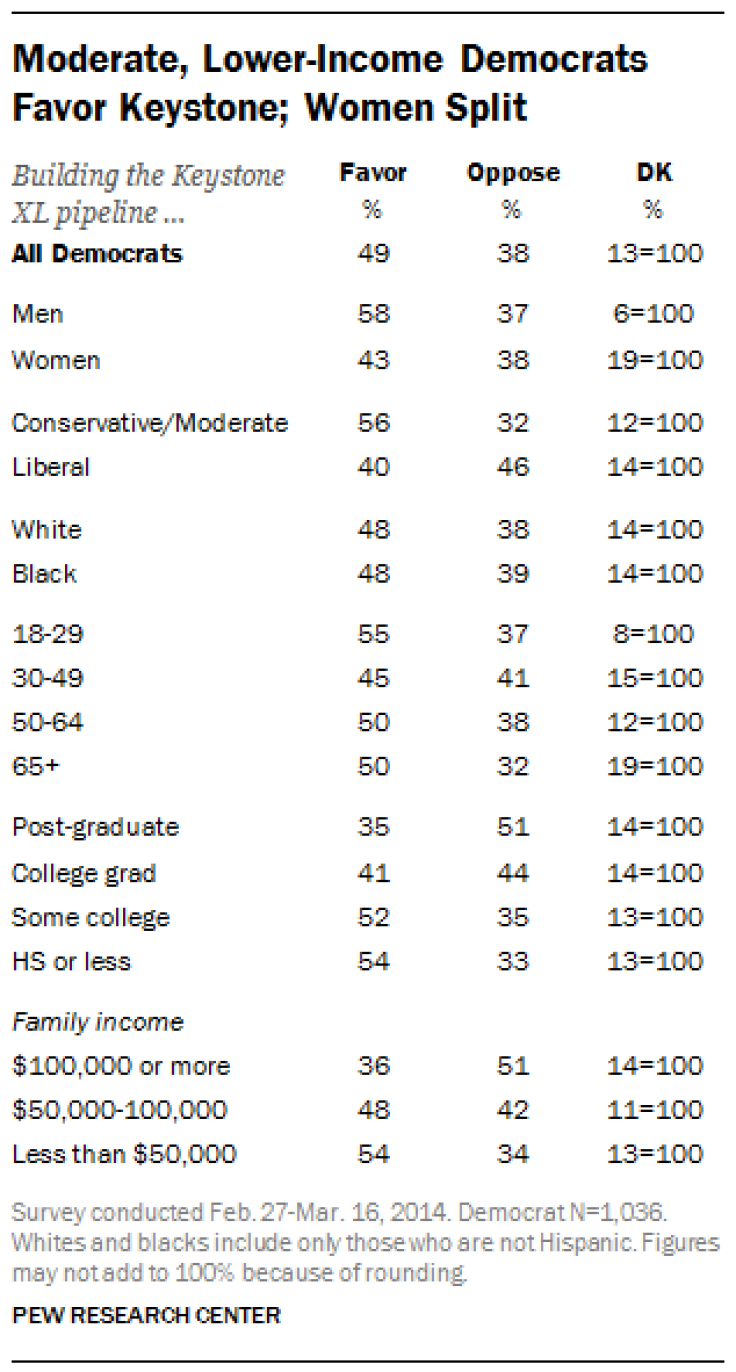 Although Republicans also differ over support for the pipeline, large majorities across the party favor it. Ninety-four percent of tea party Republicans and 78 percent of non-tea party Republicans favor the pipeline, across all education and income levels. Ninety percent of Republican men favor the pipeline versus 78 percent of Republican women.
© Copyright IBTimes 2023. All rights reserved.