Denmark's 'Nazi' Refugee Law? Lawmakers Vote To Take Cash And Valuables From Syrians And Uphold European Culture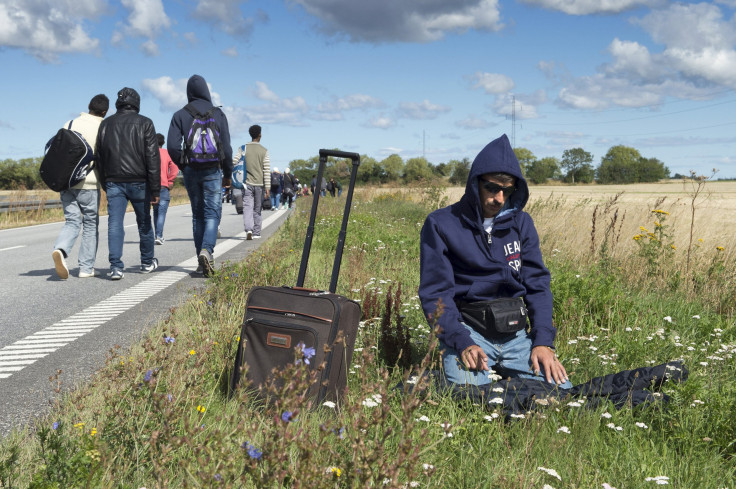 Danish lawmakers approved Tuesday a law giving immigration officials the right to take valuables and cash from refugees applying for asylum in Denmark in order to pay for their stay. The so-called jewelry bill, which gained support across all parties in parliament, allows authorities to take up to 10,000 Danish kroner ($1,453) from individuals and families that decide to stay in the once-refugee-friendly and liberally minded country, according to a Sky News tweet.
"All Danish citizens and refugees coming here receive universal health care; you receive education from preschool to university, and you receive elderly care; you receive language training and integration training free of charge, paid for by the government," Liberal Party spokesman Jakob Ellemann-Jensen told CNN last month. "The only demand that we set to measure this is if you have the means to pay for your housing and for your food — regardless of whether you are a Dane or whether you are a refugee — then you should."
Items with sentimental value, such as "wedding rings, engagement rings, family portraits, decorations and medals," are exempt from the law, according to the Danish Ministry of Immigration, Integration and Housing. But "watches, mobile phones and computers" could be confiscated.
Critics have compared the measure to Nazi Germany's despoiling of Jews before exterminating them. Bent Melchior, a former chief rabbi of Denmark, said the initial plan "had the character of what was actually in force during the Nazis' persecution of minorities," the Times of Israel reported earlier this month.
Proponents said the general idea of Denmark's law is to deter economic migrants and asylum-seekers from entering the country, which along with the rest of Europe is experiencing the highest influx of refugees since the Second World War. In 2015 alone, around 1.5 million refugees entered the 28-country bloc from war-torn and politically unstable places such as Iraq, Syria, Afghanistan and parts of Africa.
"We hope this will start a chain reaction through Europe where other European countries can see there's the need to tighten the rules on immigration in order to keep European culture," said Martin Henriksen, spokesman for the right-wing Danish People's Party, which supported the bill.
Danish officials also voted to triple the time limit that an asylum-seeker in Denmark must wait before bringing in close relatives. The old law dictates that individuals must wait a year before calling on spouses and even young children. "The aim is to make sure that [fewer] people come to Denmark, if it's hard to bring your family," Henriksen said.
When announced earlier this year, the bill gained widespread condemnation across Europe, with the U.N. refugee agency declaring it as "an affront to (refugees') dignity and an arbitrary interference with their right to privacy."
The vote comes as EU ministers met in the Netherlands Tuesday to discuss how to deal with Europe's 20 year-old open borders policy that allows ID-free travel within the region. Once inside, refugees have been able to travel to their country of choice, which has overwhelmed more refugee-friendly countries such as Sweden and Germany.
© Copyright IBTimes 2023. All rights reserved.
FOLLOW MORE IBT NEWS ON THE BELOW CHANNELS