EU Refugee Crisis: Sweden-Denmark Border Checks Extended Amid Surge Of Asylum Seekers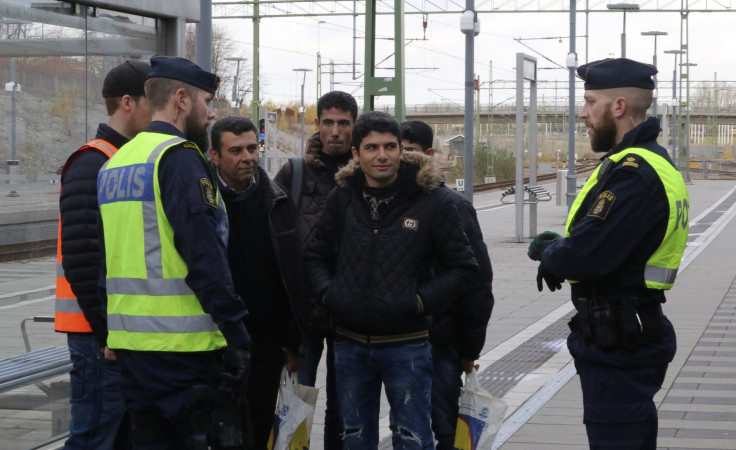 Swedish authorities have extended border checks in the south of the country until Feb. 8 amid ongoing efforts to stem the flow of refugees coming north from Denmark. Immigration officials and police had been conducting spot checks on trains and ferries under temporary new laws aimed at reducing the huge amount of refugees coming into Sweden from Syria, Afghanistan and parts of Africa.
The new rule was brought in at the end of last year after authorities identified the growing number of refugee arrivals as a threat to public order. The first round of checks came at the request of the Swedish migration agency in November and have since been extended in 14-day cycles. The government will now extend them every month if necessary, according to a report Monday by the Swedish English-language news site the Local.
"We are moving from an emergency to a planned procedure, and the reason is that the overall assessment is that there is still a risk when it comes to order and security," Interior Minister Anders Ygeman told the TT news agency.
Asylum-Seekers from Syria in Sweden by Month | FindTheData
While many countries in Europe have taken extreme steps in trying to prevent refugees from crossing borders, the liberally minded and normally refugee-friendly Sweden's drastic measures of checking identification at key points along the border strike a significant blow to supporters of the border-free Schengen zone. The designated area allows people inside the European Union to travel freely across borders regardless of nationality or status. Once refugees are inside the bloc, they are free to travel to whatever country they wish. Most choose Sweden for its progressive policies on immigration and integration.
Sweden received 160,000 asylum requests last year from refugees inside its borders, including 26,000 unaccompanied minors. The figure is the highest per capita in the EU.
However, the measures applied by respective governments across Europe could just be temporary.
"We agreed to keep [the measures] to a minimum and return to normal as soon as possible. This means the flows have to be slowed down," said EU Migration Commissioner Dimitris Avramopoulos, who called emergency talks in Brussels with officials from Sweden, Denmark and Germany earlier this week.
"We all agreed that Schengen and free movement must be safeguarded," he added.
© Copyright IBTimes 2023. All rights reserved.
FOLLOW MORE IBT NEWS ON THE BELOW CHANNELS