Detroit Auto Show 2013: Why Is Toyota Is The Only Company Displaying Fuel Cell Technology?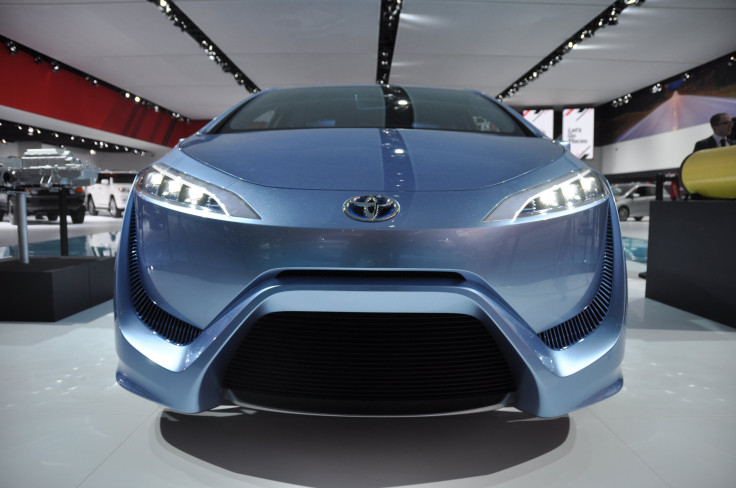 DETROIT -- The 2013 North American International Auto Show in Detroit is filled with green machines – from the toy-like 2013 Smart Fortwo Electric Drive by Daimler AG (FRA:DAI) to the sexy, high-performance Acura NSX concept luxury sportscar from Honda Motor Co Ltd (NYSE:HMC).
But only one car displaying at the show reflects a more accurate forecast of the future of emission-free driving technology: the FCV-R sedan from Toyota Motor Corporation (TYO:7023).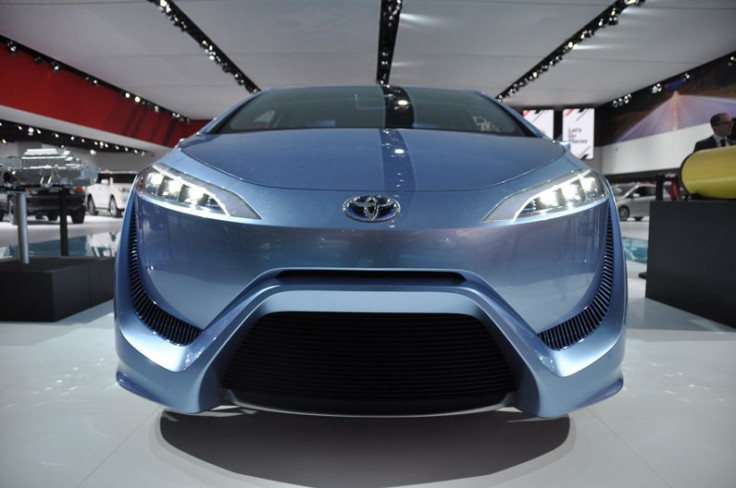 While well over a dozen automakers have dabbled in hydrogen – including Honda with the Honda FCX Clarity, in select global markets in 2008 – Toyota is the only automaker at the show expressing commitment to scaling up hydrogen-fueled cars for the consumer market.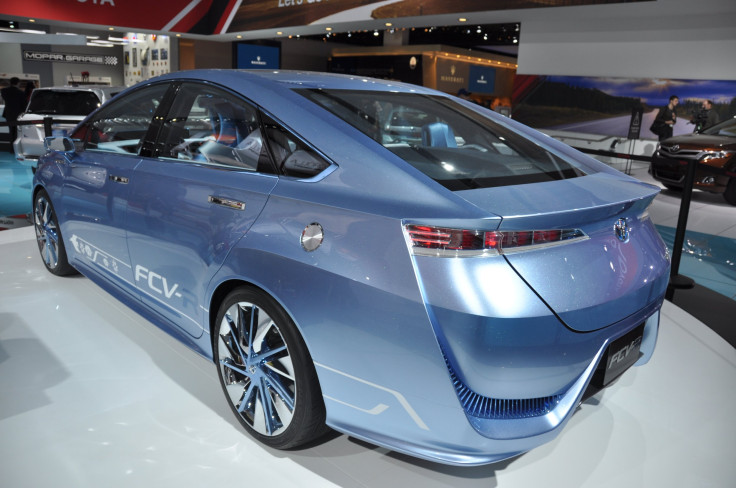 Toyota aims to unroll its first cars by 2015, and continues to adhere to that production schedule. (The "R" in FCV-R stands for: Reality.) The rest – including Honda – are avoiding the subject altogether as they develop more viable hybrid and electric technology, likely because they're waiting for governments to commit to scaling up the infrastructure needed to allow car owners to fill up hydrogen as easily as they do for gasoline. Doing so would create a market that would encourage companies to invest in developing the technology, which would eventually bring the per-unit cost down. The FCX Clarity hasn't taken hold because in addition to the limited availability of hydrogen refueling depots, it's basically an Accord that costs six figures.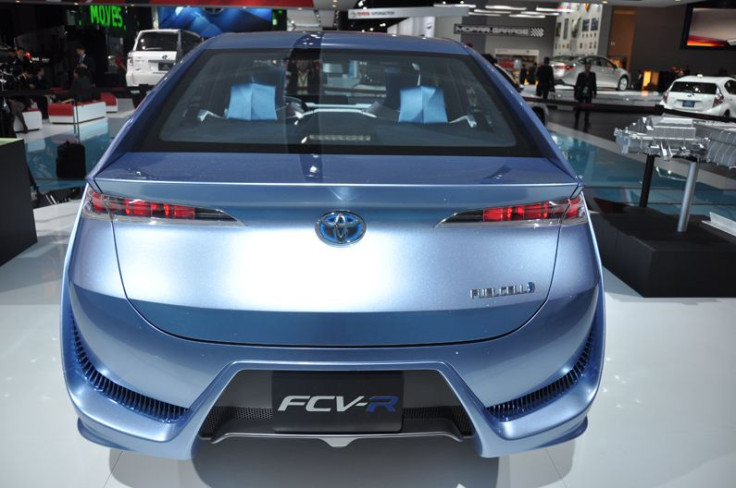 Looking more like a vehicle from a sci-fi movie than something that is ostensibly only two years away from the production date, the FCV-R has been showing up at auto shows since its debut in Tokyo in 2011.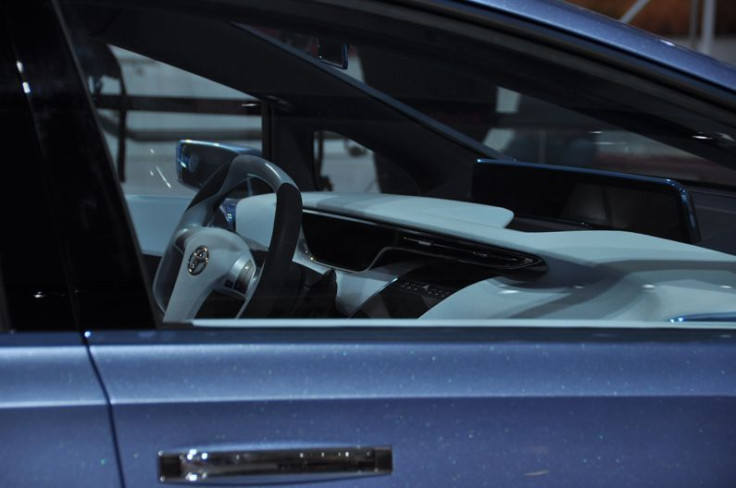 Many of the current hybrids are sluggish and pricey compared to their non-hybrid counterparts. Fuel economy savings are often unimpressive, even when the carmakers don't mislead, as Hyundai Motor Co (KRX:005380) and Kia Motors Corporation (KRX:000270) were discovered doing in November after an Environmental Protection Agency audit found they were overstating fuel economy by as much as six miles per gallon in 13 hybrid models.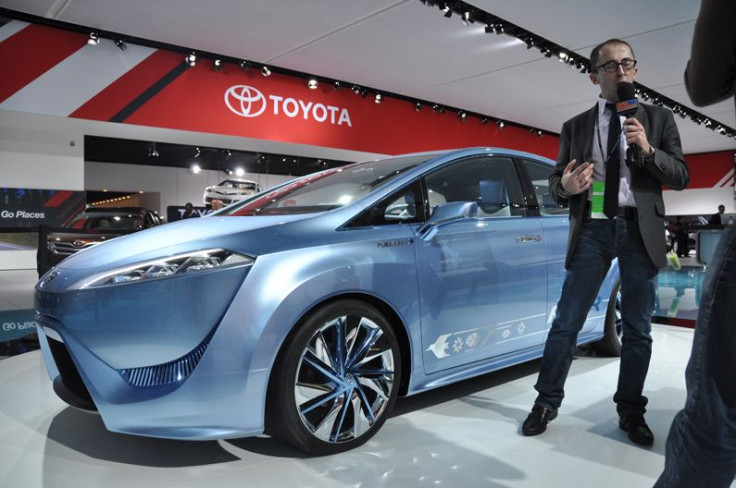 Electric vehicles, too, are running up against the limits of current battery technology. You know how annoying it is when your phone runs out of juice? Try realizing your car can't get back home from a 200-mile trip without find a place to plug in.
While these technologies still hold promise (otherwise these companies wouldn't be going full throttle into them) the next generation of eco-friendlier driving machines is already here, at least mechanically speaking. The mechanics of a fuel cell vehicle have been ready to hit the road for years, but the X-factor is and has been infrastructure: Though we've been aware of this ability to build cars with zero emissions, the ability to fill up these cars as easily as we fill up our tanks today could take decades at the current pace of infrastructure development.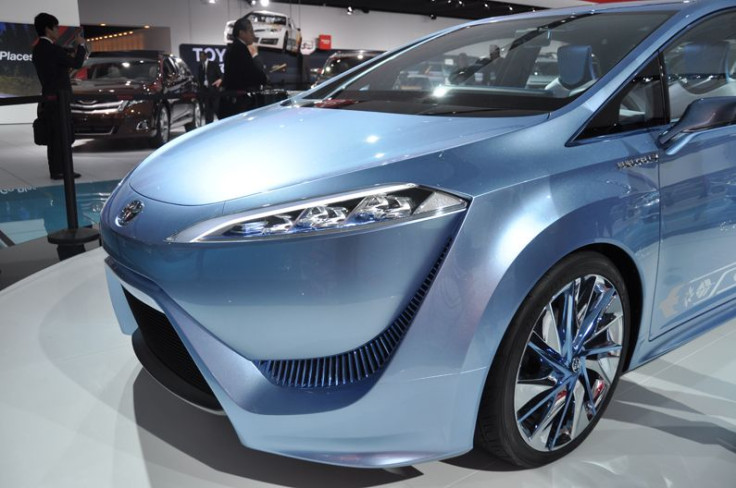 The fuel cell takes less than a minute to fill up with compressed hydrogen and has a range of about 430 miles, far more than any current electric vehicle on the market — assuming states offer the ability for consumers to fill up.
© Copyright IBTimes 2023. All rights reserved.