Dick's May Stop Selling Guns For Good: Why Is It Considering The Move?
Dick's Sporting Goods (DKS) is reportedly weighing the possibility of stopping the sales of guns at all of its stores. The sporting goods retailer considered the move in 2018 and is revising its decision once again.
Spurred by the 2018 Parkland, Florida, high school shooting, Dick's had made the announcement that it was eliminating guns from its stores, sparking backlash from gun owners and support from those opposed to the ban.
Despite, its decision at the time, Dick's returned guns to its stores after making some modifications to how it sells them today. The age to purchase a gun was raised to 21, and the company banned assault-style rifles and high-capacity magazines from all its locations, opting to destroy them rather than sell off its stock.
"So many people in the country are law-abiding citizens who use firearms to hunt, to use from a recreation standpoint," Ed Stack, Dick's CEO, told CNN at the time. "We didn't think it was right to exit the business completely."
Now Dick's has been reportedly testing whether or not it should sell firearms at its stores as it looks to pull out from the hunting business entirely. Whether or not the retailer will go forward with its decision may be revealed when it releases its quarterly earnings report on Thursday.
Dick's stopped selling all hunting gear last fall as well as guns at 10 of its stores, replacing it instead with community sports team apparel and other popular merchandise, the news outlet reported. According to Dick's the results were favorable as Stack told CNN, "Those stores outperformed the balance of the chain pretty meaningfully."
Another 125 stores were stripped of their hunting gear in early 2019 with only 600 locations continuing to sell hunting-related merchandise, according to the news outlet. Dick's said that it would complete its testing in August.
Shares of Dick's stock were down 0.85 percent as of 12:57 p.m. ET on Tuesday.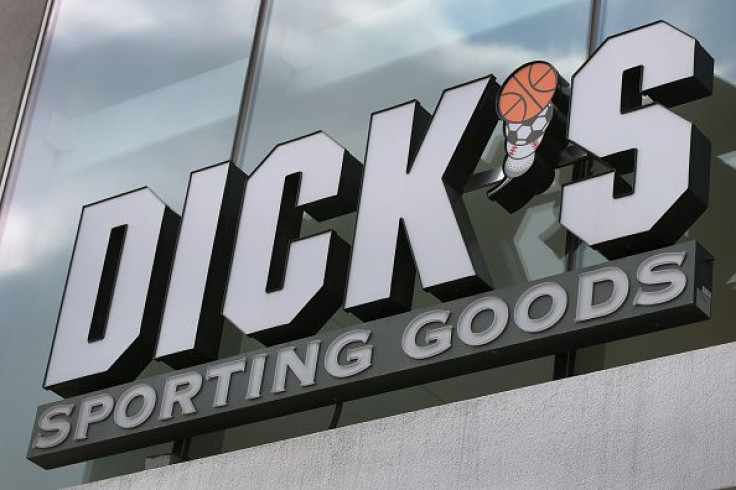 © Copyright IBTimes 2023. All rights reserved.
FOLLOW MORE IBT NEWS ON THE BELOW CHANNELS