Did Islamic State Shoot Down Russian Plane? Everything We Know About Sinai Province, ISIS-Affiliated Group In Egypt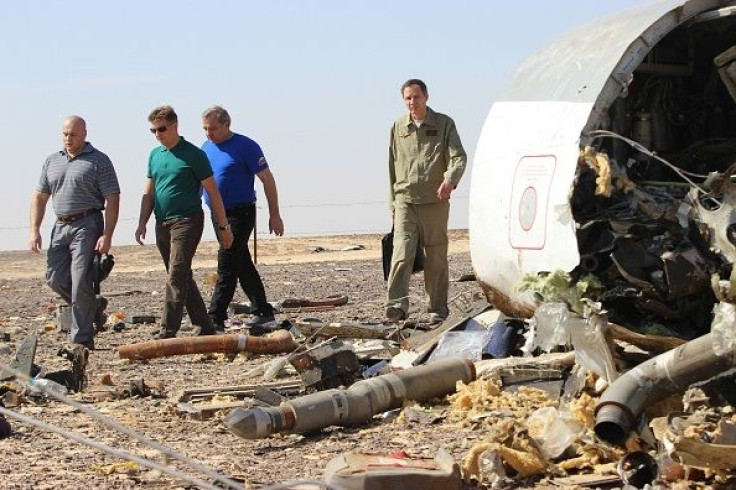 Officials continued Monday to offer a range of theories and explanations for why a Russian jet crashed early Saturday morning over Egypt's Sinai Peninsula. Some reports said the 18-year-old Airbus A321-200 appeared to have broken in half in midair. Others cited an "external impact on the airplane," seemingly giving some backing to the claim by an Islamic State-affiliated group called Wilayat Sinai (Sinai Province) that it took down the jet, killing all 224 aboard.
Since pledging its loyalty to the group also known as ISIS and ISIL in November 2014, Sinai Province's capabilities have expanded and improved noticeably, according to experts. But that doesn't mean that its strength in planning and carrying out attacks has reached the point of being able to take down airplanes, they said.
"It's not surprising to me that they claimed this," but "it does not seem likely to me that the claim would be true," said Harleen Gambhir, a counterterrorism analyst at the Institute for the Study of War. She pointed to the fact that the Islamic State and its affiliates have recently stepped up threats against Russia, and that by claiming responsibility, whether falsely or not, the group had succeeded in inserting itself into the story. "Their purpose has been accomplished," Gambhir said.
When it emerged in 2011, the group was known as Ansar Beit al-Maqdis, or Supporters of Jerusalem, and its goals included the destruction of Israel and the creation of an Islamic caliphate in the Sinai. It launched attacks across the border into Israel and repeatedly bombed a pipeline delivering natural gas to Israel and Jordan, according to the U.S. National Counterterrorism Center. It also carried out deadly attacks on Egyptian military posts and claimed responsibility for bombing a bus full of tourists in February 2014, killing at least four people.
Then, in November 2014, Ansar Beit al-Maqdis pledged allegiance to a group that had made a name for itself early that summer: the so-called Islamic State, which had gained control of large swathes of Iraq and Syria and declared a caliphate there in June. Ansar Beit al-Maqdis also changed its name to the Sinai Province of this new "state."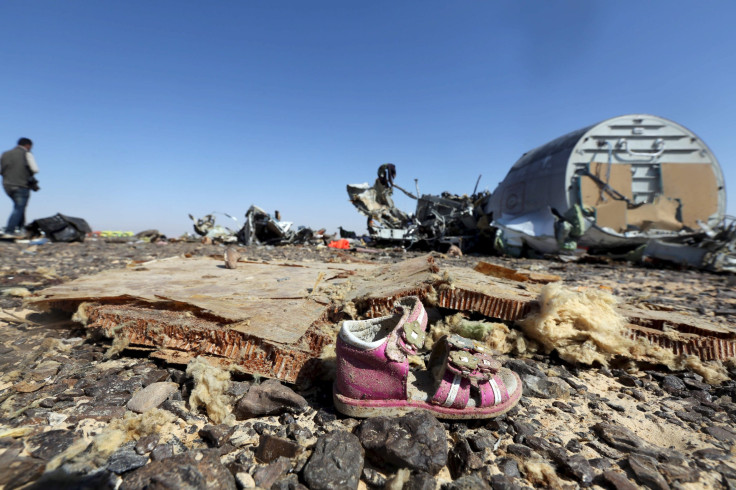 In early July, the Sinai Province carried out a string of deadly attacks on Egyptian army checkpoints in the Sinai, killing at least 70 people and attempting to take control of territory. Because in previous attacks, the group would retreat, the July attack signified for several analysts a turning point.
"The invading of a city, taking over buildings – that is a new development, and it's similar to the overrunning of cities that we've seen in Iraq and Syria," Zack Gold, a Sinai-focused analyst who is a visiting fellow at the Institute for National Security Studies in Tel Aviv, told the Guardian. He added, "It would be different to the January events when there were multiple simultaneous attacks – but then [the militants] disappeared."
As an analysis by the Institute for the Study of War has pointed out, that particular attack "signal[ed] a distinct evolution in capability and objectives for Wilayat Sinai since its establishment in November 2014." It also suggested "that ISIS is exporting its ground warfare to affiliates," the institute said.
But whether those developments mean the group would actually be capable of downing a jet at 31,000 feet remains highly questionable. The Sinai Province claimed to have carried out the attack in retaliation for Russian airstrikes in Syria that one rights group estimated have killed 131 Islamic State group militants, even though the group is not Russia's primary target.
The plane, a Russian charter jet bound for St. Petersburg, left the resort town of Sharm el-Sheikh, at the southern tip of the Sinai Peninsula, before 6 a.m. Saturday. Twenty minutes later, it disappeared from radar screens.
The Sinai Province has published propaganda videos that showed it possessing man-portable air defense systems, or MANPADS, according to a report published in July by IHS Jane's, which conducts intelligence analysis. Those shoulder-fired missiles can reach an altitude of about 10,000 feet – far less than the 31,000 feet at which the plane was said to be traveling. Gambhir, from the Institute for the Study of War, said that for the group to have shot down a jet using MANPADS would be implausible. Such an attack would also be far from the realm of assaults the Sinai Province ordinarily carries out, like "ground attacks... IEDs [improvised explosive devices], car bombs, small arms assaults, the like," Gambhir said.
Russian Transportation Minister Maxim Sokolov rejected the idea that the crash was the result of a terrorist attack. "This information cannot be considered credible," he said, the New York Times reported. "We are in a close contact with our Egyptian colleagues, with the aviation authorities of this country. At the moment, they have no information that would confirm such fabrications."
Others were not so quick to dismiss the possibility. "We don't have any direct evidence of any terrorist involvement yet," James Clapper, the U.S. director of national intelligence, said Monday, adding "I wouldn't rule it out."
One remote possibility could be that the group downed the plane not by physically shooting it down but with other means, such as a suicide bomber or a bomb on board. "The group does not have a history of major fabrications, but at the same time it's curious that they would make this claim without providing any kind of evidence," Gold, the Tel Aviv-based scholar, told the Guardian. "They have military capabilities, but to carry out this kind of terrorism [on a plane] they would have to display organization they haven't shown."
An official with Metrojet, the company that ran the plane, said Monday that the jet had not crashed because of "a technical fault of the plane or a pilot error." Alexander Smirnov, deputy general director of Metrojet, said "the only explainable cause is physical impact on the aircraft." In the minute before the plane crashed, its speed dropped sharply, by 186 miles per hour, and it lost about 5,000 feet in altitude.
The plane's flight recorders, commonly called black boxes, have been recovered in good condition. A preliminary review of the boxes suggested that nothing had hit the aircraft, CBS reported Monday. The boxes and the information they contain were not slated to be studied in depth until representatives from Russia, Egypt, France, Germany and Ireland can do so together, and that process could take a month, or more. And with the technical details of the crash still emerging, Gambhir said, "it's very difficult to make any conclusive calls."
© Copyright IBTimes 2023. All rights reserved.