Did Ivanka Trump And Jared Kushner Meet A Putin-Connected Russian Oligarch In Aspen?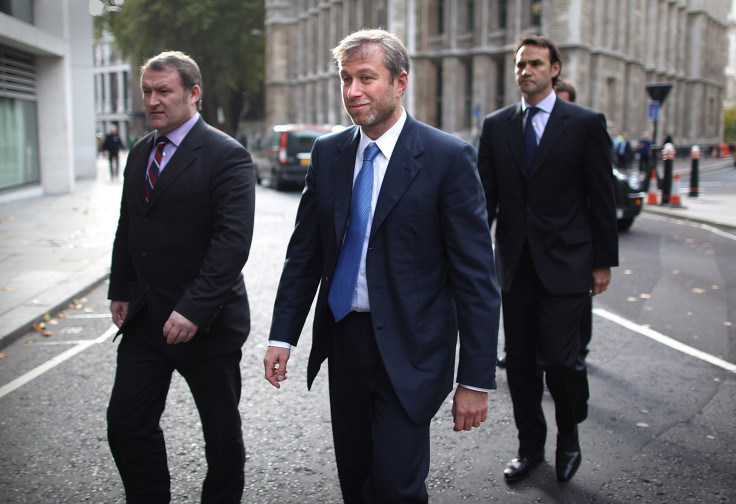 Donald Trump is coming off one of the most crucial weeks of his young presidency. Trump fought an ultimately losing battle to secure enough Republican votes to pass the Obamacare replacement plan through the House, a battle he fought without the help of one of his most trusted advisers: 36-year-old son-in-law Jared Kushner.
After House Speaker Paul Ryan was forced to withdraw the GOP health care plan on Friday due to lack of support, reports indicated President Trump was angry Kushner was on vacation with his family in Aspen, Colorado.
While Kushner was joined by wife Ivanka Trump and other members of the Trump clan on the Aspen slopes, the presence of another power broker in the mountain town, which has long been a destination for the world's uber-wealthy, could offer an alternative explanation as to why Kushner was so far from the White House during such a critical moment. Russian oligarch Roman Abramovich, who is well connected to Russian President Vladimir Putin and owns a ranch and mansion near Aspen, also flew to Colorado last week.
Read: How Much Does Jared Kushner Make? Trump Taps Son-In-Law To Lead White House Office
To be clear, there is no evidence Abramovich met with Kushner, or that Kushner performed any official duties while he was on a vacation with his wife, children and members of his extended family. But with a federal investigation examining possible Trump administration's ties to Russia, the timing of the two trips is notable, especially because over the weekend Kushner agreed to meet with the Senate Intelligence Committee to discuss Trump campaign links to Russia, the Washington Post reported Monday.
Kushner was the campaign's "official primary point of contact" to foreign governments, according to a White House official. Kushner met with Russian Ambassador Sergey Kislyak at Trump Tower in December, along with retired Gen. Michael Flynn, who resigned as the administration's National Security Adviser after less than a month on the job after he admitted to misleading Vice President Mike Pence about conversations with the ambassador.
Journalist Eric Rosenwald used publicly available flight data to show that Roman Abramovich, who is worth nearly $9 billion, flew his customized 767 jet to from Moscow to Denver on March 20, before flying to the island of Sint Maarten in the Caribbean on Thursday. Given the size of his private jet, it's unlikely Abramovich would have been able to land at the small Aspen-Pitkin County airport, and instead would most likely have had to fly into Denver if he wanted to visit his Aspen-area properties, Rosenwald said. Bizarrely enough, one of Abramovich's properties is adjacent to one owned by Lois Pope, a friend of President Trump, public records show.
Abramovich has ties to the Trump family. His wife Dasha Zhukova is an art collector, fashion designer and friend of Ivanka Trump. Zhukova attended the inauguration at the first daughter's request.
Abramovich connection to Putin is well documented. In the book, "The Crisis of Russian Democracy: The Dual State, Factionalism and the Medvedev Succession," Prof. Richard Sakwa writes that Abramovich's wealth increased "at least tenfold" in the Putin years, and that it was Abramovich, together with eventual Putin chief-of-staff Aleksandr Voloshin, who first made the recommendation to President Boris Yeltsin that he should choose Putin as his successor.
In 2012, a British judge wrote in a court ruling that Abramovich "had privileged access to President Putin, in the sense that he could arrange meetings and discuss matters with him," although the judge said there was no evidence that Abramovich could manipulate or influence Putin.
© Copyright IBTimes 2022. All rights reserved.
FOLLOW MORE IBT NEWS ON THE BELOW CHANNELS