Disney, Fox Layoffs: 10,000 May Lose Jobs After Merger
For employees at 21st Century Fox, this coming June will become "D-Day," quite literally Doomsday, when anywhere from 4,000 to 10,000 employees will lose their jobs once the merger with The Walt Disney Company takes effect. Fox has a total workforce of 22,400 employees worldwide.
On Dec. 14, 2017, Disney announced a definitive agreement to acquire 21st Century Fox for $52.4 billion in an all stock deal. The deal between Disney (the second largest media and entertainment conglomerate in the U.S. after Comcast) and Fox is an attempt by Disney to bolster its TV and film businesses against new competitors and technologies in the content arena.
Acquiring the most profitable parts of Fox will allow Disney to entice more cable networks, production studios and other properties to come on board. These new partnerships will provide Disney with the cash it needs as it ventures into the direct-to-consumer streaming distribution business with sports and entertainment services.
Fox properties to be acquired by Disney include the 20th Century Fox film and TV studios, Fox Television Group (along with cable channels such as FX), international networks, an additional 30% stake in Hulu, stakes in National Geographic Partners, Indian television broadcaster Star India, and other key assets.
21st Century Fox will spin-off the Fox Broadcasting Company, Fox Television Stations, Fox News Channel, the Fox Business Network, FS1, FS2, Fox Deportes and the Big Ten Network into the new Fox Corporation.
The Disney-Fox merger will see Fox, especially its employees, come out with the short end of the stick.
Disney has promised investors $2 billion in cost savings from the merger, so attaining this aim means that more than 4,000 layoffs are a certainty -- for now. Some analysts, however, predict layoffs ranging from 5,000 to over 10,000 employees at both companies. The job cuts are expected to be especially deep at Fox.
"There will be bloodshed over time," said industry analyst Rich Greenfield. "This is virgin territory for Disney, which has never done a mass integration."
In early 2018, Disney CEO Bob Iger said "the acquisition of this stellar collection of businesses from 21st Century Fox reflects the increasing consumer demand for a rich diversity of entertainment experiences that are more compelling, accessible and convenient than ever before."
He also said Disney is excited about this extraordinary opportunity to significantly increase its "portfolio of well-loved franchises and branded content to greatly enhance our growing direct-to-consumer offerings. The deal will also substantially expand our international reach, allowing us to offer world-class storytelling and innovative distribution platforms to more consumers in key markets around the world."
For his part, 21st Century Fox chairman Rupert Murdoch said the company is extremely proud of all that it's built at 21st Century Fox, "and I firmly believe that this combination with Disney will unlock even more value for shareholders as the new Disney continues to set the pace in what is an exciting and dynamic industry."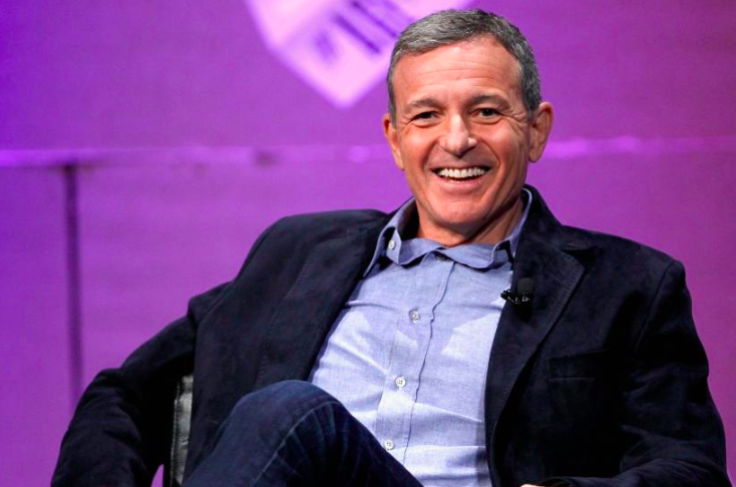 © Copyright IBTimes 2023. All rights reserved.
FOLLOW MORE IBT NEWS ON THE BELOW CHANNELS