Walt Disney vs. Comcast: The Fox Drama Continues
Another round has been completed in the epic battle of our time -- no, not the Rebels versus the Dark Side but rather Walt Disney (NYSE:DIS) versus Comcast (NASDAQ:CMCSA), which are battling each other to acquire assets from Twenty-First Century Fox (NASDAQ:FOXA) (NASDAQ:FOX).
Disney is an entertainment giant with its Disney, Pixar, Marvel, and Lucasfilm brands, world-class theme parks and resorts, and ESPN, the leading sports cable network. Comcast is the largest broadband and cable provider in the U.S., and it also owns content and theme park businesses through NBC Universal, which it acquired in 2009.
This article originally appeared in the Motley Fool.
Under threat from Silicon Valley behemoths making headway into content and distribution, both companies are feeling the need to bulk up and expand internationally, and both are therefore eyeing Fox, which not only owns several large television stations and a production studio but also stakes in British cable/internet/mobile provider Sky TV and India's Star TV. The end result will have huge consequences for both companies, as well as the future of the media industry.
This past week, a new chapter was written in this ongoing saga, with another to come in the first two weeks of June.
Comcast Ups The Ante
If you've been following this story since last fall, you might have thought the saga was over. Back then, Comcast had already made a bid for Fox, but the latter wound up choosing Disney's lower, all-stock offer of $52 billion. This is likely because Rupert Murdoch, who controls Fox, preferred Disney over Comcast and likely feared the regulatory scrutiny of a Comcast-Fox tie-up. Comcast then went back to the drawing board and came back with a $30.9 billion offer for Sky, of which Fox owns a minority stake but is in the process of acquiring. That was where things stood, up until the first week of May.
That week, according to sources, Comcast lined up some $60 billion in financing from banks with plans to make an all-cash $60 billion offer, quite a bit higher than Disney's all-stock deal ... on one condition.
Another Case Will Affect The Outcome
As mentioned above, the Murdoch family was supposedly reluctant to sell to Comcast due to the fear of regulatory scrutiny, which they felt would be a lesser concern with Disney. Thus, it's been reported that Comcast will only go forward with the new $60 billion offer if a judge rules in favor of the AT&T and Time Warner merger. That decision, from Judge Richard Leon, is expected by June 12. A positive decision on that front would likely ease regulatory concerns and give Comcast the confidence to officially make its pitch.
Iger Plays It Cool
On its recent earnings conference call, Disney CEO Bob Iger did not address the merger drama directly, but he did highlight how Fox's assets would boost Disney's three media divisions: its studio, the sports franchises, and its network television programming. All three would likely have their own direct-to-consumer offering post-merger and would benefit from the scale Fox's assets would provide:
[...] what we basically did is we have three primary content divisions. One I'll call media networks or television. Another one would be sports, ESPN. The third is the studio. The Fox assets would plug into all three of those.
If Iger can convince Murdoch that he can create more value from Fox's assets under Disney's current plan, Fox may still be inclined to go in that direction, even if presented with the higher cash offer.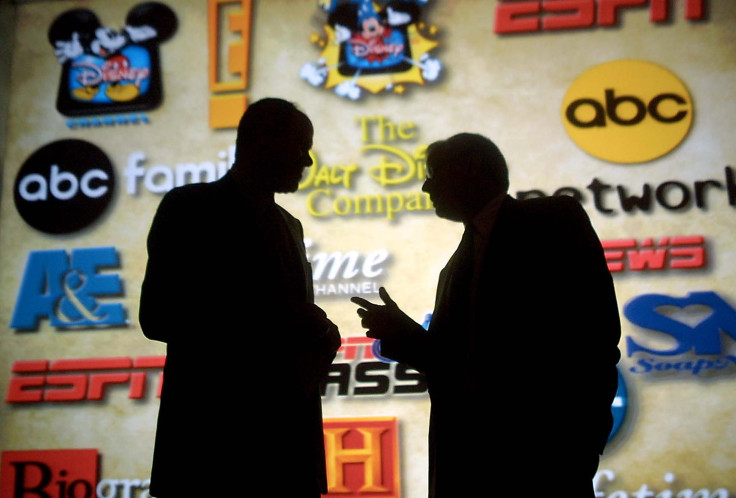 My Money's Still On Mickey
Since Disney has a relatively clean balance sheet, it should be able to match Comcast's bid, or at least increase its bid as needed. Fox may have made it clear that it prefers a deal with Disney, but would they choose Disney over a more generous, all-cash offer? Such an offer would take certain risks out of the deal for Murdoch, but it would also leave him with a large tax bill, as well as no stake in Disney, of which Murdoch thinks highly.
If the AT&T-Time Warner deal does go through, we will certainly find out how far Disney and Comcast are willing to go in their bidding war, and just how much Fox really prefers selling to Disney. Media investors, stay tuned for events next month. It's going to be entertaining.
Billy Duberstein owns shares of AT&T, Time Warner, and Walt Disney. The Motley Fool owns shares of and recommends Walt Disney. The Motley Fool has a disclosure policy.