Media Merger: Walt Disney Raises Bid For Fox Assets To $71.3 Billion, Adds Cash
Walt Disney Co. raised its bid for Twenty-First Century Fox Inc assets to $71.3 billion on Wednesday, sweetening its offer with cash as it looks to scuttle Comcast Corp's $65 billion offer last week.
The new cash-or-stock offer is also an incentive for Fox's largest shareholder, Rupert Murdoch, who owns 17 percent voting shares along with his family and would have been hit with a large capital gains tax bill under Comcast's all-cash offer. Disney's previous offer was all stock.
Disney's latest move raises the hurdle for Comcast, which now has to decide whether it is feasible to come back with a higher bid.
Disney and Comcast are battling to win Fox's movie and television studios at a time when legacy media and distribution companies are looking to expand to better compete with newer media firms like Netflix Inc that sell their content directly to viewers.
Fox's international assets such as Star India appeal to both Disney and Comcast, which want to expand their global presence.
Disney's revised offer of $38 a share, which would be split 50-50 in cash and stock, is $10 higher than Disney's first bid in December 2017. Comcast's last bid was for $35 a share in cash.
Disney will also take on about $13.8 billion of Fox's net debt, implying a total transaction value of about $85.1 billion.
Disney's latest offer is "superior" to the proposal made by Comcast, Fox said in a statement. Comcast declined to comment.
Fox shares jumped 6.3 percent to $47.52 in early trading, while Comcast was up 1 percent at $33.24. Shares of Disney rose 1.2 percent to $107.36.
Fox said it will postpone its special shareholders meeting in order to provide stockholders with an opportunity to evaluate Disney's amended offer.
Following the deal, Fox shareholders would own about 19 percent of the combined company, Disney Chief Financial Officer Christine McCarthy said on a conference call.
Disney no longer expects to complete the $20 billion share repurchase it announced in December, McCarthy said.
Reuters
Reporting by Sheila Dang in New York and Munsif Vengattil in Bengaluru, Additional reporting by Laharee Chatterjee; Writing by Sweta Singh; Editing by Saumyadeb Chakrabarty and Jeffrey Benkoe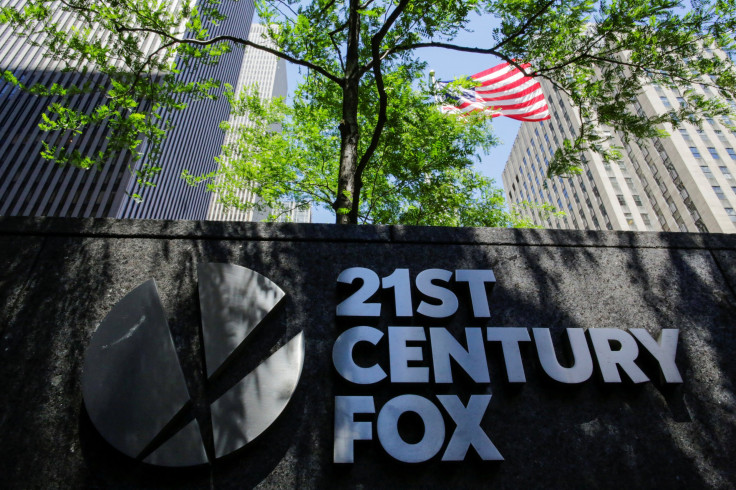 © Copyright Thomson Reuters 2023. All rights reserved.