Disruptive Fintech Companies Innovating their Industries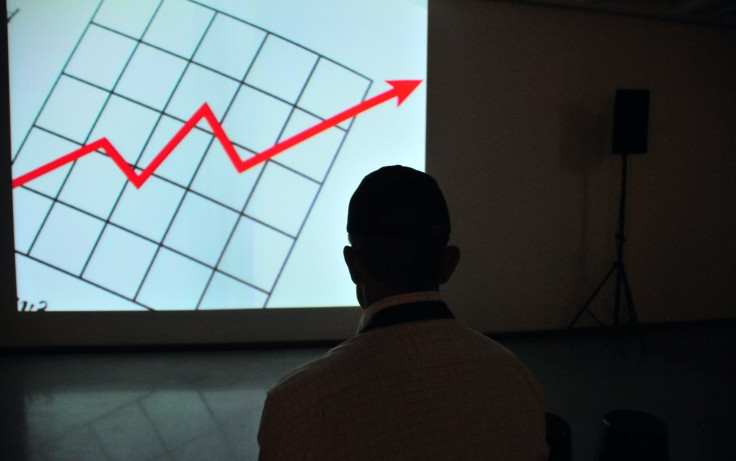 It is undeniable that fintech is the future of the financial industry and is poised to play a large role in the future global economy. Fintech, or financial technology, has become more important than ever in not only improving on existing financial systems but actively building new systems. In 2019 alone, startups in the fintech space raised over $30 billion in funding and despite the ongoing COVID-19 outbreak, are on track to raise substantial amounts in 2020. In fact, it has been suggested that the COVID-19 outbreak has further revealed the need for fintech and drove adoption.
This is because fintech, by its very design, aims to automate and simplify the process of financial transactions. This means that not only does fintech benefit banks and other financial institutions, but also the consumers. When lockdown measures were introduced around the world, banks were forced to move their operations online and customers did not have access to banking halls. This meant that customers who would usually conduct their business in person had to make use of apps and other online platforms to carry out transactions. As lockdown measures are lifted, it is expected that many of them will make a permanent switch to digital banking, an area that is powered by fintech.
Furthermore, fintech is bringing banking services to demographics that have previously been underserved in countries such as Brazil. Because a good percentage of the world has access to mobile devices, fintech firms have been able to develop large customer bases that were ignored by mainstream institutions. As we enter a future where we can send funds at the click of a button and open accounts without the need of a banking hall, the gatekeepers of the financial world have taken notice. Banks are beginning to embrace fintech, either by creating these solutions in-house or acquiring and partnering with existing fintech firms.
In terms of investments, fintech is also opening the door for micro-investments and digital asset acquisition. No longer is investment limited to very wealthy individuals and institutions. Now, with even spare change, there are fintech innovations that once again facilitate inclusion. As time goes on, we are bound to see even more innovative companies enter the fintech space.
While fintech is here to stay, there are certain companies that rise above the crop and are making major waves in the industry. Here are four examples of highly successful fintech companies that every entrepreneur in the space should know about:
NAGA
NAGA is a popular social trading and investing platform that allows users to trade stocks, CFDs, cryptocurrencies, Forex, ETFs and other assets in a single account. The social network-like platform is home to a variety of trading experts, which can be automatically copied by novices, so that both beginners and professionals can explore opportunities to grow their wealth in pursuit of their distinct financial goals. Unlike many other social trading platforms, NAGA allows users to invest directly in real stocks without commissions, rather than just stock CFDs.
The Fintech company was founded by serial entrepreneur and former professional swimmer Benjamin Bilski in 2015 and is listed on the Frankfurt Stock Exchange in Germany. Interestingly, NAGA was Germany's best performing stocks in the first 100 days into 2020. Just recently, NAGA announced its own challenger bank app, which for the first time combines mobile banking, trading, social trading and cryptocurrency trading. Today, the company employs more than 150 bright minds and boasts more than 600,000 users across all company products.
Revolut
Being a fintech Unicorn, Revolut is without a doubt among the most successful startups in the financial sector at this time. The company offers a digital bank account that focuses on international transactions, including the possibility to receive a wide selection of currencies and exceptionally low commissions for currency exchange. Moreover, Revolut has added many additional features since its inception, such as the option to invest in cryptocurrencies and stocks.
The startup was founded in 2015 and has since grown to a valuation of more than $5 billion, thus being England's most valuable fintech startup. In 2019, the company expanded into 24 new markets and hired an additional 3,500 employees on top of its 1,500 staff, after striking a partnership with payment behemoth Visa. After five years of massive investments, Revolut aims to become profitable in 2020.
Electroneum
Founded in 2017, Electroneum is an award-winning Fintech-oriented crypto that has made headlines by revolutionizing the instant payments industry. The company is known for issuing the ETN token that is not only incredibly swift, but that also features significantly lower transaction fees than many of its competitors. Most importantly, Electroneum is the first crypto to become KYC/AML compliant ahead of their upcoming FCA regulation. They have also adopted these procedures ahead of the 5th European Union AML directive, highlighting Electroneum's stance on regulatory compliance, unlocking potential collaboration agreements with big corporations and other institutions.
Electroneum CEO Richard Ells has introduced many additions to the company's real-world ecosystem in the past few years. That includes the global freelance platform AnyTask.com, the ETNeverywhere.com website that already lists over 1,900 businesses in 169 countries that accept ETN for purchases. He has also enabled its 2.6 million Electroneum app users to top up their mobile airtime and data from within the app in 140+ countries. To date, 170,000 top-ups have taken place. In the coming weeks, the British startup will start enabling electricity top-ups in four African countries and then expand to more countries in the coming months. Their users have completed nearly 300,000 app-to-app transfers. Electroneum has plans to launch its free eLearning platform TaskSchool.com.
Global Processing Services
Global Processing Services (GPS) has been at the heart of the fintech revolution as the trusted and proven go-to payments processing partner for today's leading challenger brands, including Starling Bank, Revolut, and Curve. The award-winning issuer processor is certified by Mastercard and Visa to process and manage any credit, debit or pre-paid card transaction globally.
In 2019, GPS scaled and expanded into the Asia-Pacific region to offer unique capabilities unmatched in the payments space, becoming recognized as The Super Processor™. Today, the company works with over 40 issuing banks globally, operates programs for about 100 clients in more than 60 countries, using over 150 currencies.
In the words of CEO Joanne Dewar, "GPS has been spearheading the disruption of the processing giants by providing virtual and physical card payment solutions to today's leading fintech companies, providing real insight into the next wave of innovation."
Waves.Exchange
A prime example of the disruptive fintech company is Waves.Exchange, which provides a hybrid ecosystem ideal for the dynamic crypto space. By finding a balance between the two main crypto exchange operation models, Waves. Exchange can combine the transparency, security, and autonomy of decentralized systems with the liquidity of centralized exchanges to enable an effective means of trading, issuing, and transferring cryptocurrencies.
Additionally, the exchange offers a unique staking solution, with an interest rate between 8-15% return yearly, to Neutrino dollar (USDN) holders. In contrast, centralized crypto loan platforms generate returns not more than 8-8.5%. Neutrino dollar is a stable coin pegged to the US dollar with the Waves token functioning as its collateral. One of the benefits of opting for this decentralized investment solution is that it eliminates the risks associated with custodial staking systems as investors retain full control over their funds and can withdraw both the accrued earnings and the original investment at any time.
Conclusion
From easier savings to quick transactions, these companies represent the future of the fintech sector and a glimpse of what is to come. As time goes on, we can expect to see more and more people flock to these companies. Beyond this, the sort of services they provide will become the norm and this is representative of how fintech changes the financial landscape. Years ago, being able to send money from your phone was considered a breakthrough but is not the norm. As fintech as a whole grows, we can look forward to many more of these benefits.