DNA Research Shows Canaanites Were Not Wiped Out By Israelites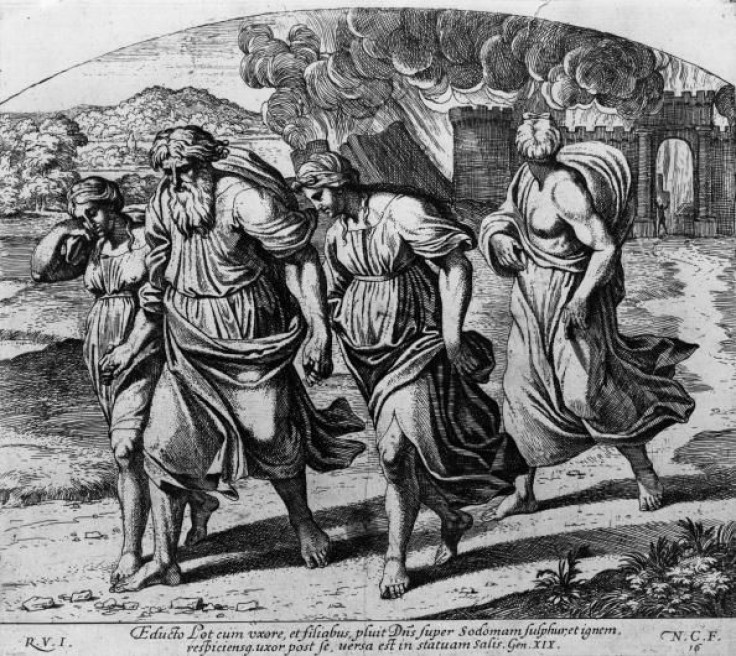 A study published Thursday found that the ancient Canaanites were not destroyed by the Israelites as the Bible says, but rather that they went on to become modern-day Lebanese.
In a study conducted by the American Journal of Human Genetics, UK's Wellcome Trust Sanger Institute sent researchers to extract DNA from remains of five people found in the former Canaanite city state of Sidon, a coastal city in Lebanon. The remains were estimated to be 3,700 years old.
Read: Feast Of Mary Magdalene 2017: Facts About Most Controversial Woman In Bible
The ancient Canaanites lived in the cities Sodom and Gomorrah, which were reportedly destroyed by God, according to the Book of Genesis. The Old Testament Book of Deuteronomy said God told the Israelites to wipe out the Canaanites.
"Do not leave alive anything that breathes. Completely destroy them otherwise they will teach you to follow all the detestable things they do in worshipping their gods, and you will sin against the Lord your God," he said to the Israelites.
Despite this passage, other parts of the Bible contradicted the idea that the Israelites exterminated all of the Canaanites, suggesting there may have been survivors.
Researchers examined the entire genome of the nearly 4,000-year-old remains and compared it to the DNA of 99 modern Lebanese people. They determined that more than 90 percent of modern-day Lebanese ancestry could be traced back to the Canaanites.
"The Bible reports the destruction of the Canaanite cities and the annihilation of its people; if true, the Canaanites could not have directly contributed genetically to present-day populations," the study read. "However, no archaeological evidence has so far been found to support widespread destruction of Canaanite cities between the Bronze and Iron Ages. We show that present-day Lebanese derive most of their ancestry from a Canaanite-related population, which therefore implies substantial genetic continuity in the Levant since at least the Bronze Age."
Read: Lost Tomb Of Jesus? Biblical Documentary Alleging Jesus' Marriage To Mary Magdalene, Jerusalem Burial, Cleared Of Fraud By Israeli Court
Dr. Marc Haber, one of the researchers from the Wellcome Trust Sanger Institute, said it was a "pleasant surprise" to analyze 3,700-year-old DNA found in a hot environment.
"The present-day Lebanese are likely to be direct descendants of the Canaanites, but they have in addition a small proportion of Eurasian ancestry that may have arrived via conquests by distant populations such as the Assyrians, Persians, or Macedonians," he said.
The Canaanites are credited with introducing what is believed to be the first alphabet during the Bronze Age.
© Copyright IBTimes 2023. All rights reserved.