Do Babies Understand Their Native Language? New Study Shows Babies Will Remember Birth Language Even If They 'Forget' As Adults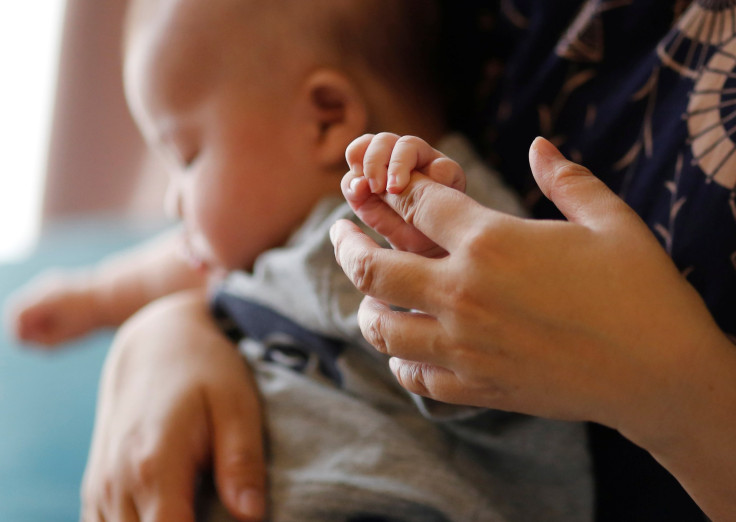 A recent study published in the Royal Society Open Science shows that babies can retain languages spoken to them in the first few months of life even if they move elsewhere and "forget" the language. Babies will always have some sort of familiarity with the language as long as that language was heard in its early life, researchers concluded.
Dr. Jiyoun Choi and colleagues at Hanyang University in Seoul conducted the research by testing Dutch-speaking adults, who were adopted from South Korea.
The point of the study was to show the adopted children were at an automatic advantage since the Korean language was spoken to them in their early life, even if they thought they had forgotten it.
''This finding indicates that useful language knowledge is laid down in [the] very early months of life, which can be retained without further input of the language and revealed via re-learning,'' Choi told BBC News.
Researchers had 30-year-olds who were of South Korean decent and adopted by Dutch families to pronounce a series of Korean consonants, which are unlike consonants spoken in the Dutch language. The adopted adults were tasked with pronouncing the consonants and then compared to a group that had never been exposed to the Korean language as children.
At first, both groups performed to the same level, but after a brief training session, the international adoptees exceeded expectations.
Also, there wasn't any difference in half of the adoptee group who had been adopted at 17 months and the other half who had been adopted under six months. Researchers found that experience in speaking the language made no difference at all.
"This suggests the 'adoptees' retained knowledge of Korean transferred from perception to production and appears to be abstract in nature rather than dependent on the amount of experience," the authors wrote.
Due to the study's findings, Choi urges parents to "try to talk to your babies as much as possible," and that "they are absorbing and digesting what you are saying."
"The mother has first dibs on influencing the child's brain," said Patricia Kuhl, co-author, and co-director of the Institute for Learning and Brain Sciences at the University of Washington. "The vowel sounds in her speech are the loudest units and the fetus locks onto them."
© Copyright IBTimes 2023. All rights reserved.