Doctors Remove 187 Coins From Schizophrenic Man's Stomach In Bizarre Case
KEY POINTS
The patient, identified as Dyamappa Harijan, had complained of stomach pain and vomiting
The doctors performed a laparotomy to remove the coins from his stomach
The surgery lasted two hours
In a shocking incident, the doctors at a hospital in India removed 187 coins from the stomach of a 58-year-old man.
The patient, identified as Dyamappa Harijan, was taken to the hospital after he complained of stomach pain and vomiting.
Doctors at S Nijalingappa Medical College located in the southern state of Karnataka carried out some tests, which revealed multiple objects were present in the man's abdomen. A surgery, which lasted two hours, was performed to remove the coins from his stomach.
The man reportedly suffers from schizophrenia, and had developed the habit of swallowing coins.
"He recovered by Monday and when we questioned him, he said he was a beggar and whenever he got coins, he would swallow them and drink water. It was giving him some kind of pleasure. He felt the coins would digest," Dr Ishwar B Kalaburgi, who led the surgery at the medical college's HSK Hospital and Research Center, told The Indian Express.
It wasn't clear when the surgery took place.
"Surgery was needed to save him. He was shifted to the hospital after unbearable pain," Dr Kalburgi told Deccan Herald.
"Schizophrenic patients think, feel and behave abnormally... We have taken out 56 coins of denomination 5, 51 coins of 2 and 80 coins of 1 Indian rupee. We had to conduct a laparotomy (a cut in the stomach) to remove coins. Each time we took out five-six coins at a stretch, and it took a total of two hours to remove all of them," the surgeon explained.
Last month, a 53-year-old man underwent a life-saving surgery to remove a 22-pound football-sized kidney tumor. The procedure was conducted at the Asian Institute of Nephrology and Urology in the southern city of Hyderabad. The hospital said the case was the first-ever accomplishment in the state and the second in the country. The patient was admitted with abdominal swelling. It was later found the man has a large abdominal mass lesion. Further tests revealed the tumor was arising from the left kidney, Times Now reported at the time. The tumor occupied two-thirds of the abdominal cavity, and displaced intestines into the right lower quadrant. A surgery was a must to save the man's life, doctors said.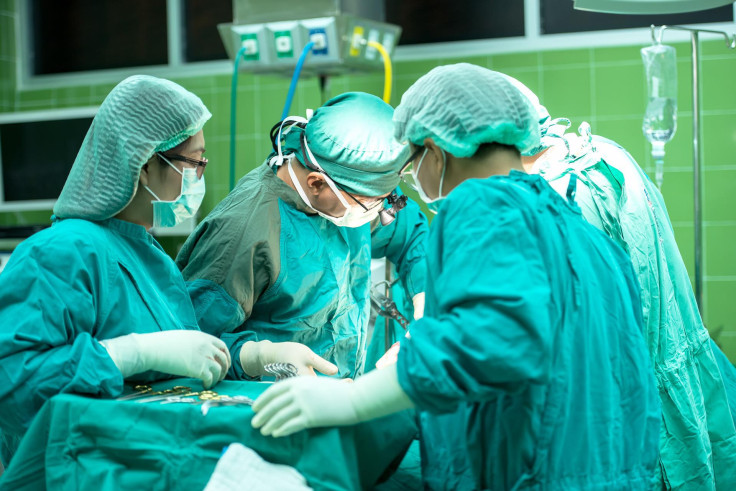 © Copyright IBTimes 2023. All rights reserved.