Does China Have A Debt Problem? Amid Slowdown, Beijing Reports Soaring Debt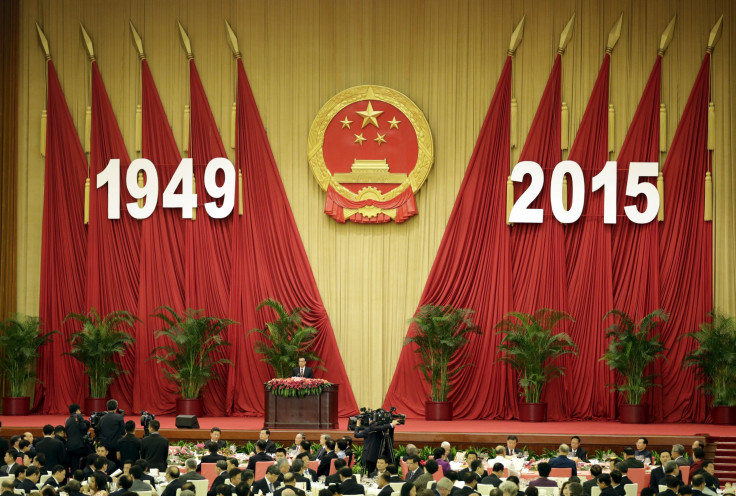 China may have a serious debt problem. China's external debt climbed to $1.68 trillion at the end of June, the State Administration of Foreign Exchange said Wednesday. The debt level was up from $1.03 trillion in March, official data showed.
Medium- and long-term debt comprised $510 billion of the total, while short-term debt was at $1.17 trillion. Roughly 80 percent of the debt was denominated in U.S. dollars, Market Watch reported. Chinese firms have borrowed from overseas lenders in recent years and the country's unexpected yuan devaluation last month has pushed up costs on servicing overseas debt, Reuters reported.
"They're beginning to reach the limits of their balance sheets. There's no magical number to say they're pushing their balance sheet. There is a debt issue. They can handle it. They haven't gone beyond the limits of their balance sheet," said John Mauldin of Mauldin Economics, which released last Wednesday a documentary, "China on the Edge," that highlights the critical state of China's debt issues, CNBC reported.
Local government debt is also soaring. Regional and local Chinese government debt saw a 34 percent increase from June 2013 to 24 trillion yuan, or $3.7 trillion, by December 2014, Moody's Investors Service said in a September report. The debt represents 38 percent of China's 2014 GDP and could further hurt China's growth as regional governments struggle to repay it.
"Debt accumulation is a mistake the Chinese government needs to avoid," said Tai Hui, chief market strategist for Asia at JPMorgan Funds, CNBC reported. The question is, 'how do you grow the economy without relying on debt?'"
China's growth from 2000 to 2012 was fueled in part by a rapid acceleration in debt. But it's unclear if China can continue to expand its economy by taking on more debt as it transitions from a manufacturing-based economy to a consumer-driven one.
In "a scenario where they remain dependent on investment, they have to become more efficient in investment rather than relying on debt," Hui said.
China remains the world's second-biggest economy, but its slow growth has alarmed global markets in recent months. Asian markets saw Tuesday shares in the region drop to their lowest level for three-and-a-half years amid weak Chinese data.
© Copyright IBTimes 2023. All rights reserved.