Is The Dollar Heading For A Crash? More Analysts Join The Chorus Of Doom
KEY POINTS
Goldman Sachs analysts: real concerns around the longevity of the dollar as a reserve currency
Fed Reserve: The "economy will depend significantly" on the course of the coronavirus pandemic
Stephen Roach: Dollar will decline sharply against other currencies in the near future
Zach Pandl: Yuan will possibly rise to touch 6.70 against the dollar over the next 12 months
A group of Goldman Sachs analysts has added their voice to the chorus that the greenback will lose its dominant position as the global currency going forward. The analysts cautioned that the Federal Open Market Committee's policy would lead to fears of further depreciation of the dollar, Bloomberg reported.
Goldman Sachs' view came on the heels of the U.S. Fed Reserve's meet earlier this week in which it announced of a fresh round of fiscal stimulus while maintaining a status quo on interest rates -- its benchmark interest rate remained unchanged near zero. The central bank warned that the course of "the economy will depend significantly" on the course of the coronavirus pandemic. The dollar index fell 0.44% to 93.42 against a basket of currencies Wednesday, after touching 93.17, the weakest level since June 2018, Reuters reported.
The euro has strengthened against the dollar by 6.07% over the course of a year, according to data from Trading Economics.
Goldman said the printing of money would lead to increased inflation in the coming years and has resulted in investors offloading dollars to buy gold. Bloomberg quoted the Goldman strategists in its report: "Gold is the currency of last resort, particularly in an environment like the current one where governments are debasing their fiat currencies and pushing real interest rates to all-time lows. Now there are "real concerns around the longevity of the dollar as a reserve currency."
The view that the dollar is heading for a crash has gained increasing traction among analysts recently.
Economist and Asia expert Stephen Roach voiced the same opinion while speaking on CNBC's 'Trading Nation' last month. He predicted that the dollar will decline sharply against other currencies in the near future. He said, "The dollar is going to fall very, very sharply" and mentioned the lockdown-induced recession leading to high unemployment numbers in the U.S., the distancing of the U.S. from its trade partners and China's rising prominence in the global economy as reasons for the same.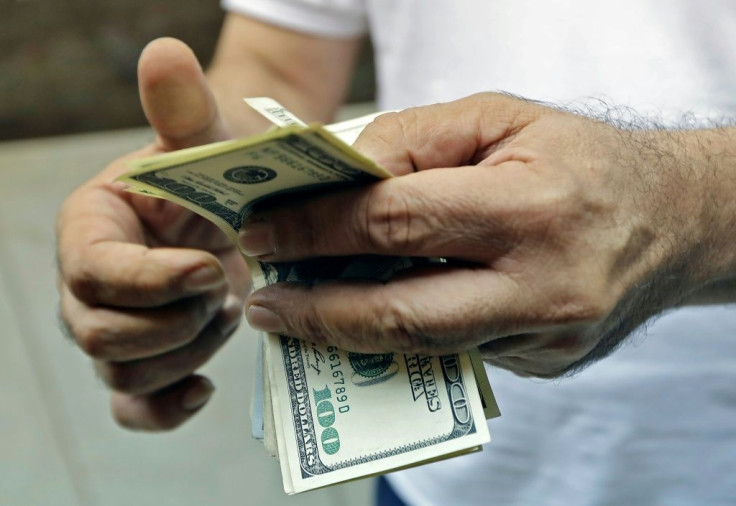 Also last month, the CNBC quoted Zach Pandl, co-head of global foreign exchange, rates and emerging market strategy at Goldman Sachs, as saying that the dollar will crumble against the yuan in the coming months. He said the yuan will possibly rise to touch 6.70 against the dollar over the next 12 months "primarily (owing) to the health of the Chinese economy." It is not clear from the CNBC report if Pandl was a part of the latest group of Goldman Sachs analysts who commented on the dollar's depreciation. This group included Jeffrey Currie, who is the Global Head of Commodities Research in the Global Investment Research Division.
Ulrich Leuchtmann, head of foreign exchange and commodity research at Commerzbank, was also quoted by Reuters as saying, "The dollar's outlook remains weak thanks to the diverging trends in coronavirus cases between Europe and the U.S."
© Copyright IBTimes 2023. All rights reserved.