Domestic Drone Update: White House Outlines Rules For Drone Use; FAA To Issue Rules Sunday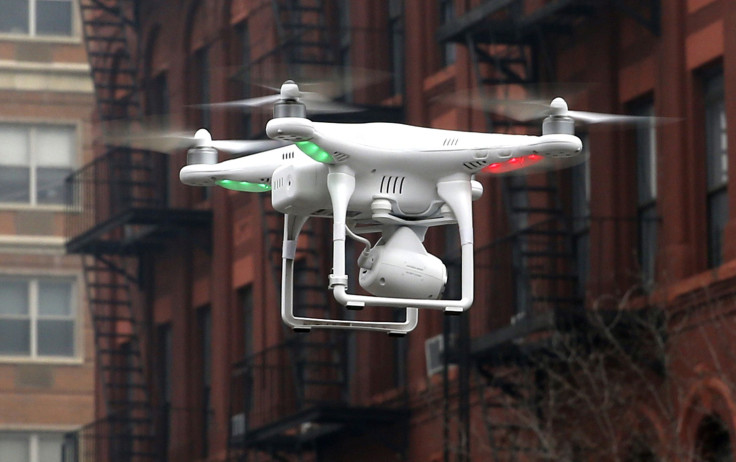 UPDATE 6:30 p.m. EST: The Federal Aviation Administration Sunday unveiled proposed rules for the commercial use of drones, lifting some restrictions but still barring activities like delivering packages and inspecting pipelines. The rules also require those operating drones to maintain a line of sight but could work with a secondary spotter for longer flights.
"This rule does not deal with beyond line of sight, but does allow for the use of a visual observer to augment line of sight by the operator of the unmanned aircraft," FAA Administrator Michael Huerta told a Sunday news conference.
The rules now will be submitted for public comment.
Amazon Vice President of Global Public Policy Paul Misener said the Internet giant would continuing working for a rule that would allow the company to deliver packages by drone. "We are committed to realizing our vision," Misener said in a statement emailed to Reuters.
UPDATE 2:15 p.m. EST: The American Civil Liberties Union criticized the White House memo on drone use as, saying it "falls short of fully protecting the privacy of Americans." The ACLU said the White House should have defined what it meant by "'authorized purpose' … leaving the door open to inappropriate drone use by federal agencies."
"At a minimum, the administration should require that law enforcement first obtain a judge's approval before being allowed to use this invasive technology and limit drone use to specific purposes," the ACLU said in a statement emailed to International Business Times.
Original post:
The White House Sunday issued a memo backing the use of domestic drones as a way to promote economic competitiveness and innovation. The presidential memo calls the use of unmanned aircraft systems "a potentially transformative technology" for agriculture, law enforcement, coastal security and other areas.
"The presidential memorandum released today ensures that the federal government's use of [drones] takes into account these important concerns [regarding privacy, civil rights and civil liberties] and in service of them, promotes better accountability and transparent use of this technology," the White House said in a statement.
U.S. Transportation Secretary Anthony Foxx and Federal Aviation Administrator Michael Huerta are expected to announce the rules formally at a news conference later Sunday.
The memo "requires agencies to ensure that policies are in place to prohibit the collection, use, retention or dissemination of data in any manner that would violate the First Amendment or in any manner that would discriminate against persons based on their ethnicity, race, gender, national origin, religion, sexual orientation or gender identity in violation of law." It also calls for "effective oversight" to ensure limitations are enforced.
Rules are to be reviewed every three years to account for changes in technology, the White House said.
The memo follows the accidental publication Saturday of an economic analysis on commercial use of drones. Forbes reported the analysis stressed the economic and social benefits of drones, emphasizing their use could save lives.
The document, which has since been taken down from the Regulations.gov website, said the FAA had approved the use of low-risk, small drones, weighing less than 55 pounds to operate in the nation's skies, flying no higher than 500 feet. Operators would not need a commercial pilot certificate, calling such certification "unduly burdensome." Instead, those flying drones would need to pass an "aeronautical knowledge test" to obtain an operator certificate at a cost of less than $300.
The federal government estimates drone use will save the nation money. If drones are used to replace tower climbers, for example, they could prevent fatalities, saving $9.2 million -- the federal government's estimate of the value of a human life -- in each instance. From 2004 to 2012, 95 such climbers were killed working on cell and other towers.
© Copyright IBTimes 2023. All rights reserved.