Donald Trump Jr.'s Australian Speaking Tour Forced To Pay Police For Security Over Expected Protests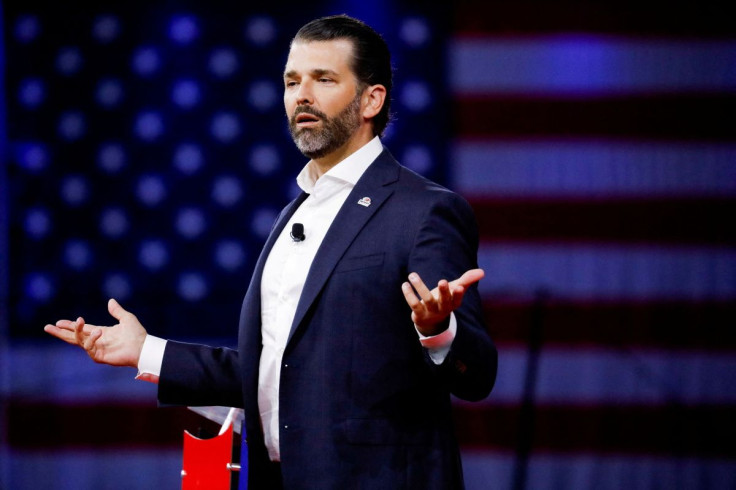 KEY POINTS
A South Australian senator who will join Donald Trump Jr. in the tour slammed police's decision to charge organizers
Sen. Alex Antic claimed Victoria Police was almost asking for a "free speech tax"
He claimed the move "sets a very dangerous precedent for free speech"
Organizers of Donald Trump Jr.'s series of speaking engagements in Australia will have to pay for police protection because activists are expected to protest their event in Melbourne, according to a report.
Former President Donald Trump's eldest son and namesake is scheduled to visit Australia in July for a speaking tour organized by conservative group Turning Points Australia, Sky News Australia reported.
Trump Jr. is expected to speak at events planned for Brisbane, Sydney and Melbourne. He is set to be joined by former Brexit campaigner Nigel Farage and South Australian Sen. Alex Antic.
Antic told Sky News Australia's Peta Credlin that by charging organizers for officers to attend the Melbourne event, Victoria Police was almost asking for a "free speech tax."
"It's an extraordinary development... You've got a situation where the organizers of this event have already hired a private venue, it's ticketed, liquor licensed, and they have their own security," Antic told Credlin.
"Then to be put to the added costs of having to hire the police force, sort of to roam the public realm because of the threats of protests from left-wing activists... I think that sets a very dangerous precedent for free speech," the senator claimed.
While the Australian senator confirmed that there have been planned protests publicized coinciding with the speaking events, he said that charging the organizers for the cost of policing the demonstrations only empowers the activists to shut down speakers they don't agree with politically.
"If you don't like a show then one way of shutting this down would be to threaten protests and let the bureaucracy do what it does," Antic said.
In a statement to SkyNews.com.au, Victoria Police said that it "charges organizers of commercial events for the use of police resources."
"Any agreement Victoria Police enters into for policing services is designed to recover only resourcing costs incurred and not to generate profit," the police force added. "The charges can only include services needed as a result of the event and don't include resources deployed for unforeseen emergencies."
Over the years, Victoria Police has tried to charge other event organizers who hosted controversial speakers who attracted protests, according to the outlet.
For instance, in 2017, Victoria Police reportedly charged right-winger Milo Yiannoopoulos $50,000, while YouTube personality Lauren Southern was allegedly billed $68,000 in 2018.
Credlin also said in her program that Farage was given a $3,000 bill by New South Wales Police after he hosted a speaking event in the state.
It is unclear whether or not those allegedly charged paid the fees.
Antic said that if the other side does organize similar events, he doesn't think that they will be asked to pay for policing as well.
"I haven't heard of any instances [of this happening to left-wing events], and I suspect if they had we would have heard that scream from the rooftop," Antic suggested. "It does just seem to be something which is aimed at conservative events."
He also cited a similar right-wing event in his home state where the South Australia Health slapped organizers of Walk for Life, a pro-life group, with several bureaucratic guidelines in the guise of COVID-19 measures, and the entire event was almost canceled.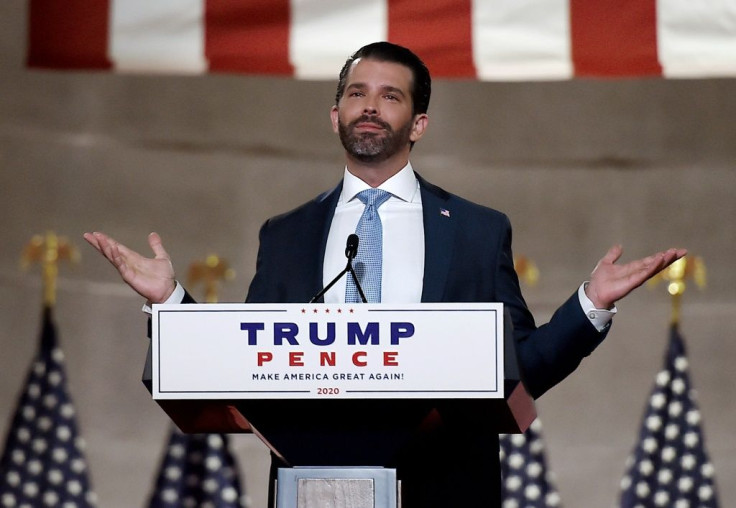 © Copyright IBTimes 2023. All rights reserved.