Here's White House's Sharp Response To Fox News' 'Wannabe Dictator' Dig On Biden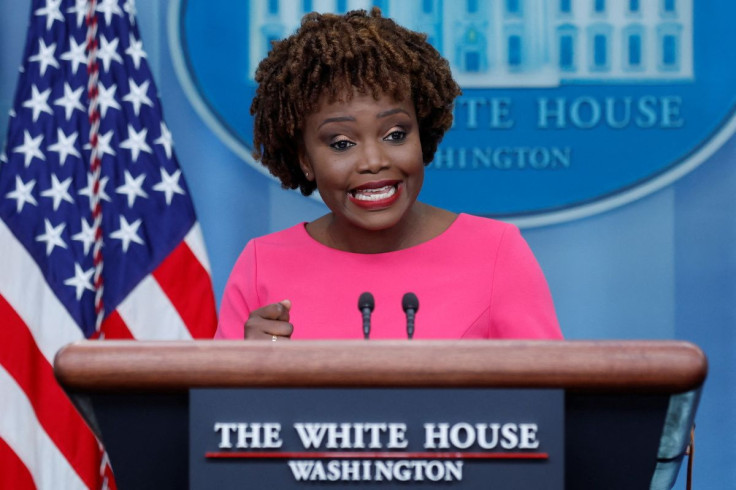 KEY POINTS
Fox News did not air Jean-Pierre's response to the question about their chyron
Fox News was the only major cable network to broadcast Trump's full speech live
Networks like CNN and MSNBC opted not to broadcast Trump's speech live
White House Press Secretary Karine Jean-Pierre slammed Fox News Wednesday after it referred to President Joe Biden as a "wannabe dictator" during its broadcast of former President Donald Trump's speech following his arraignment.
"There are probably about 787 million things I can say about this that was wrong about what we saw last night, but I don't think I'm going to get into it," Jean-Pierre said at a press briefing, alluding to the $787 million settlement between the network and Dominion Voting Systems.
Fox News was the only major cable network that broadcast Trump's full speech live Tuesday night after his arraignment for the 37 counts of mishandling of classified documents, where he droned on and on about how the cases are a witch hunt against him and even called Biden and special counsel Jack Smith names.
At one point during its broadcast, Fox News showed a split screen of Trump speaking at Bedminster and Biden at the White House and flashed a chyron that read: "Wannabe dictator speaks at the White House after having his political rival arrested."
When asked if the White House would not comment on the matter, Jean-Pierre replied, "I think I just commented."
However, Fox News did not air Jean-Pierre's response to the question about the controversial chyron.
Fox News said that it immediately turned down the chyron after it generated a lot of attention. However, they did not elaborate further on who was behind the flashing of the chyron and how it ended up on the air.
"Thy chyron was taken down immediately and was addressed," a spokesperson for Fox News told The Hill Wednesday.
Big networks such as CNN and MSNBC opted not to broadcast, while other commercial broadcast networks went on with their primetime programming.
CNN's Anderson Cooper said that they "are not going to take it live, but we'll monitor it," while Jake Tapper said they decided against airing the speech live because "frankly he says a lot of things that are not true and sometimes potentially dangerous."
MSNBC's Rachel Maddow, on the other hand, said that knowingly broadcasting untrue things would end up costing news organizations.
"We are here to bring you the news. It hurts our ability to do that if we live broadcast what we fully expect in advance to be a litany of lies and false accusations, no matter who says them," Maddow said.
Fox News and its hosts have long been criticized for being particularly defensive of Trump and highly critical of Biden, most especially for its coverage of Trump's numerous legal challenges.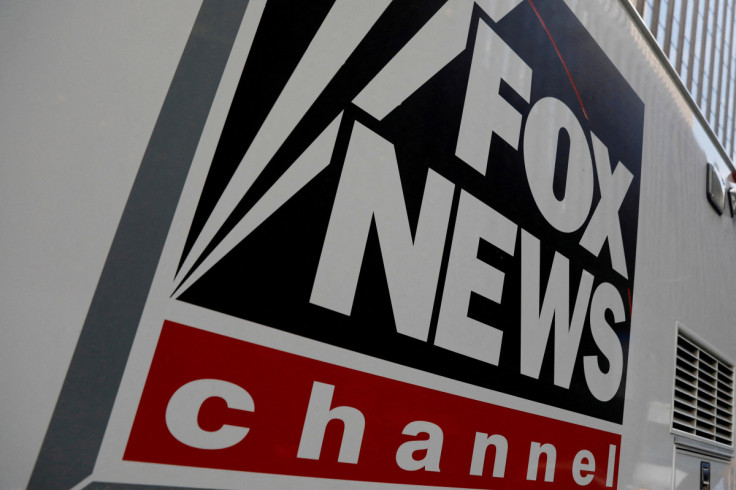 © Copyright IBTimes 2023. All rights reserved.