Trump Indictment: Which Republicans Have Criticized Severity Of Ex-POTUS' Alleged Crimes?
KEY POINTS
Trump pleaded not guilty to 37 counts of criminal charges Tuesday
Former Gov. Asa Hutchinson said he was "pleased" more GOP leaders were acknowledging the case's severity
Biden is silent on the federal indictment of Trump
Ex-president Donald Trump said his federal indictment was the "most evil and heinous" abuse of power in the history of the United States. While the Republican Party has largely stuck it out with him after his first indictment, several GOP members have come out to point out the serious nature of his alleged crimes this time around.
The former president pleaded not guilty to 37 counts of criminal charges Tuesday in connection with his handling of classified documents.
"Today we witnessed the most evil and heinous abuse of power in the history of the country. Very sad thing to watch," Trump said Tuesday night.
Here's a list of Republicans who have acknowledged the severity of Trump's second indictment.
Mike Pompeo
Former Central Intelligence Agency (CIA) director Mike Pompeo, who served under the Trump administration, was the latest to join the pack.
When asked about the propriety of charging the former president over classified documents he allegedly held on to after leaving the White House, Pompeo told Fox News that retaining the documents was "inconsistent with protecting America's soldiers," considering that "some of these were pretty serious, important docs."
Asa Hutchinson
After Trump's arraignment Tuesday, former Arkansas Gov. William Asa Hutchinson told ABC News that he's "very pleased" there are now more GOP leaders who "stepped up" to say "this is serious, we're not gonna dismiss this lightly, particularly when you have servicemen and women that are held to the same standard or held accountable if they violate that."
Ken Buck
Rep. Ken Buck, R-Colo., in an interview with CNN reminded the public of how Trump called out Hillary Clinton in 2016 as "unfit for the White House" because of her handling of classified information.
"I would not feel comfortable with a convicted felon in the White House," Buck said, adding that with Trump's reaction to Clinton's case, he "set the standard that America will look at in determining whether he is fit for president."
The congressman went on to note that if Trump is convicted of his alleged crimes relating to the classified files, he "certainly won't support" the likely GOP frontrunner in 2024.
Nikki Haley
Former South Carolina Gov. Nikki Haley, who announced her 2024 presidential bid in mid-February, said if the details of the indictment were true, then "Trump was incredibly reckless with our national security." She said what the ex-president did could put "all of our military men and women in danger."
Ex-AG Bill Barr
Former attorney general Bill Barr said in an interview Sunday that Trump had "no right to have" the documents, adding he himself was "shocked" by the "degree of sensitivity" of the files.
"If even half of it is true, then he's toast. I mean, it's a very detailed indictment, and it's very, very damning. This idea of presenting Trump as a victim here ... a victim of a witch hunt ... is ridiculous," he noted.
Barr clarified that he was there "defending [Trump]" when the business mogul was a victim in the past. "But this is much different. He's not a victim here. He was totally wrong that he had the right to have those documents," he added.
Last month, Barr said Trump winning another presidential term would be a "horror show" for the country. He served as AG for both Trump and former president George H.W. Bush.
Chris Christie
Former New Jersey Gov. Chris Christie told CNN's Jake Tapper last week that Trump's actions, according to the indictment, were "irresponsible."
"The bigger issue for our country is, 'Is this the type of conduct that we want from someone who wants to be president of the United States?'" he asked.
Mitt Romney
Sen. Mitt Romney, R-Utah, said Friday that while Trump was entitled to "the presumption of innocence," the Department of Justice (DOJ) also did its part to ensure it "exercised due care" in giving the ex-POTUS all the chances "that would not generally have been afforded to others" to return the classified documents.
"These allegations are serious and if proven, would be consistent with his other actions offensive to the national interest," Romney, a known Trump critic, wrote in a statement.
The ex-POTUS was first indicted in April in a case related to a hush money payment to porn star Stormy Daniels. The money was paid to silence her about an alleged sexual encounter she had with the ex-president years back.
POTUS' view
President Joe Biden has reportedly instructed the Democratic National Committee (DNC) and his reelection campaign team to stay silent regarding his rival's federal indictment.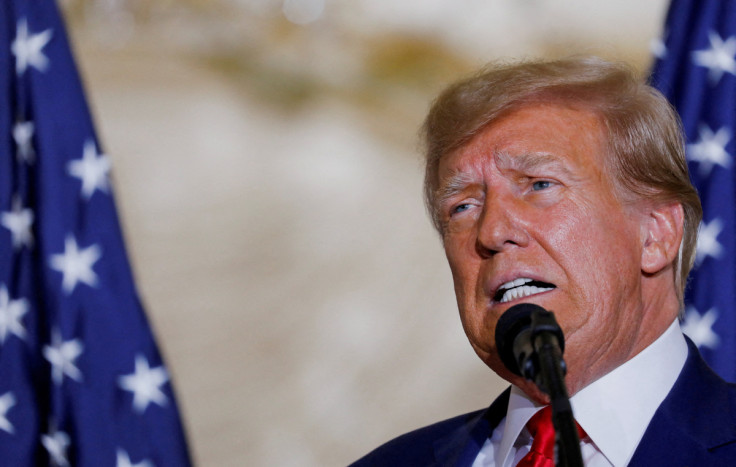 © Copyright IBTimes 2023. All rights reserved.