Donald Trump Muslim Attacks: 2016 Candidate Vows To Close Mosques; Remarks Condemned By US Islamic Civil Rights Group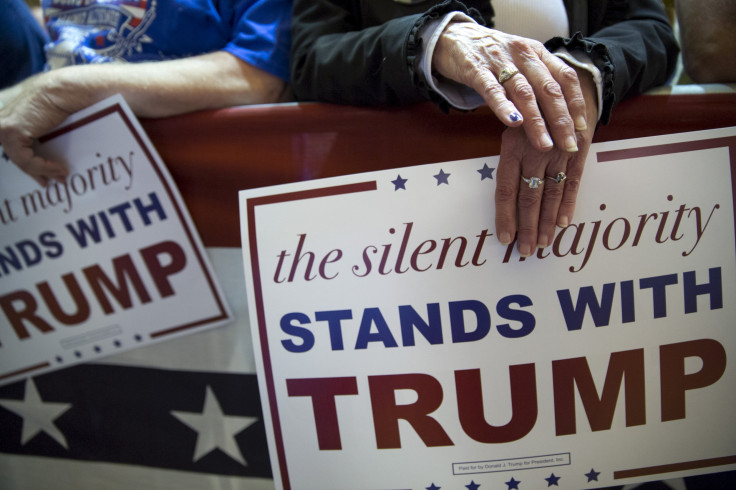 A Muslim advocacy group is condemning Donald Trump for supporting shutting down American mosques that are deemed "extremist." The Council on American-Islamic Relations said Wednesday the Republican presidential candidate's anti-Islamic rhetoric once again shows he would violate the basic rights and liberties of American Muslims if elected.
During a TV interview with Fox Business host Stuart Varney, Trump was asked whether he would adopt a British proposal to close some mosques as a counterterrorism measure. "I would do that, absolutely, I think it's great," Trump said.
But the GOP front-runner seemed unsure of whether such a move would stand up to legal challenge. "I mean, I haven't heard about the closing of the mosque," Trump told Varney. "It depends. ... I don't know. You're going to have to certainly look at it."
Robert McCaw, manager of CAIR's government affairs department, said no government should be in the business of deciding which religious beliefs are acceptable. "Donald Trump's apparent willingness to close down American mosques that he deems 'extreme' is totally incompatible with the Constitution and our nation's cherished principle of religious freedom," McCaw said, adding that the real estate mogul's "off-the-cuff remarks are both un-American, and un-presidential."
Rep. Peter King, R-N.Y., who has been criticized himself by CAIR for anti-Islamic views, also condemned Trump's remarks. "Donald Trump is talking before he knows what he's talking about," the congressman said in Fox News interview Wednesday. "I have been critical of people in the Muslim community, but the fact is you can't be shutting down mosques. … We do have freedom of religion."
Last month, CAIR asked Trump to clarify what he meant when stating that he was "going to be looking at that" in response to a question from a supporter about the Muslim "problem in this country." Muslim activists have also said Trump's rhetoric was contributing to anti-Islamic and anti-immigrant sentiments around the country.
Donald Trump Presidential Candidate Profile | InsideGov
© Copyright IBTimes 2023. All rights reserved.