Donald Trump Says Russia's Putin Is A Better Leader Than Obama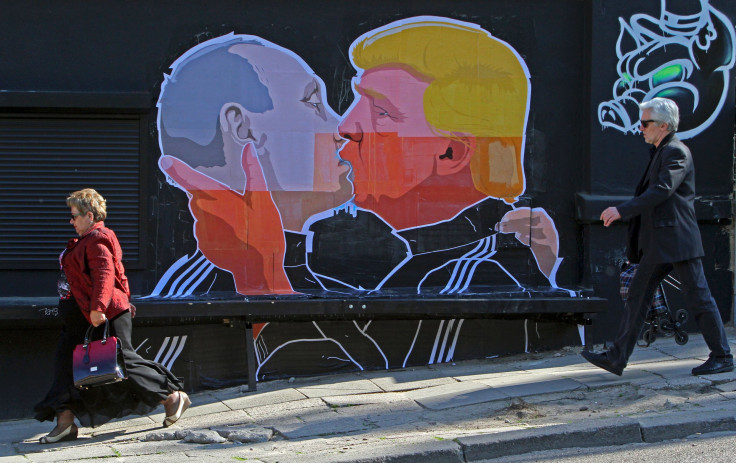 Republican presidential nominee Donald Trump, at a televised forum Wednesday, praised Russian President Vladimir Putin for being a better leader than U.S. President Barack Obama.
As the Republican candidate and his Democratic rival Hillary Clinton appeared on stage back-to-back for half-hour sessions at NBC's "Commander-in-Chief" forum in New York, Trump said that Putin "has been a leader far more than our president [Obama] has been."
At a time when the chief of the Pentagon has accused Russia of breeding global instability, Trump defended Putin by saying: "He does have an 82 percent approval rating."
"I think when he calls me brilliant I'll take the compliment, OK?" the Republican nominee said, adding that Putin had "great control over his country."
"I think that I'll be able to get along with him," if elected in the November presidential elections, Trump said.
Further attacking Obama's handling of the military, Trump said that the country's generals have been "reduced to rubble" under the current president. At the forum attended by a number of military veterans, he also suggested he would fire some of them if he becomes the president.
In the past, Trump has referred to Obama as the founder of the Islamic State group, a statement that has received flak for being an example of his undisciplined campaigning. Trump has also been accused of possibly revealing parts of classified intelligence briefings that he gets as the Republican nominee.
"There was one thing that shocked me," Reuters reported as Trump saying. "What I did learn is that our leadership, Barack Obama, did not follow what our experts ... said to do, and I was very, very surprised. ...Our leaders were not following what they recommended."
Meanwhile, Clinton, in her segment, which was held before Trump's because of a coin toss, was questioned about the controversy over her private email server while she served at the State Department. As classified information could have been compromised through this, Federal Bureau of Investigation Director James Comey has previously called her "extremely careless" but no charges were recommended, Reuters reported.
"I did exactly what I should have done and I take it very seriously, always have, always will," the Democratic nominee said in her defense, at the forum.
The two nominees will now face each other directly at the first presidential debate on Sept. 26 at Hofstra University, New York.
© Copyright IBTimes 2023. All rights reserved.