'Don't Risk It': Mother Warns Travelers After 4-year-old Develops Severe Rash From Henna Tattoo
A family trip to Indonesia turned into a nightmare for a mother after her 4-year-old son experienced a horrible reaction to a henna tattoo in Bali. She is now warning other travelers to avoid the "risk" of getting henna tattoos.
Jessie Kingscote, from Perth, Australia, was traveling through Bali with her children in early August when the kids wanted temporary henna tattoos at a local market stall. Her younger son, Riley, opted for a tribal design with a skull, while her 7-year-old daughter, Ella, chose a rose, Kingscote told Yahoo News Australia.
The mother revealed that while everything seemed fine for the first 10 days, they started noticing the boy develop redness on the skin around the tattoo later. Kingscote didn't think much of it and assumed it was normal for henna tattoos.
"We noticed a slight redness we thought was just standard irritation. Then it started to worsen quite quickly, almost blistering but not quite," she said. "We kept a close eye on it and applied antiseptic twice a day. I still really didn't think much of it and thought the body would heal itself."
But things took an unprecedented turn after the family returned to Perth.
The kids tested positive for Covid upon returning to their hometown and had to remain in isolation. During this time, the skin condition on Riley's arm worsened with no sign of improvement.
As soon as the isolation got over, the mother took her son to several doctors as the rash spread to the rest of his body.
"He woke one morning with a rash all over," she added. "Quite like the one from the tattoo – just everywhere. We have resorted to the hospital as I was starting to panic that he had something terrible going through his bloodstream still."
Riley's sister did not experience a similar reaction to the henna tattoo she got, according to reports. He was prescribed steroids for three days and also consulted a dermatologist for treatment.
Kingscote took to the popular 'Bali Bogans' page on Facebook to reveal that she had come across a warning on Bali henna tattoo a few years prior, but had completely forgotten about it.
"I'm an idiot I know! Before y'all start coming at me lol. But I actually saw a warning about this like 6 years ago and even as I was watching my son get it done it totally slipped my mind," she wrote in the post. "So just a refresh for anyone who may already know or not. Don't risk it."
Several Facebook users shared their experiences of similar reactions to the henna tattoo in the comment section of the post.
"This happened to me years ago when I tried henna for the first time. Never again will I do that as it did scar me for years," a user commented.
The Government of Western Australia Department of Health issued an advisory on black henna on their website. Black henna, unlike natural green henna, contains a chemical called paraphenylenediamine (PPD) that can cause an allergic reaction when applied to the skin.
"PPD is a toxic substance often used in black hair dye which causes the color of the dye to be nearly black, much darker than natural henna," the advisory noted.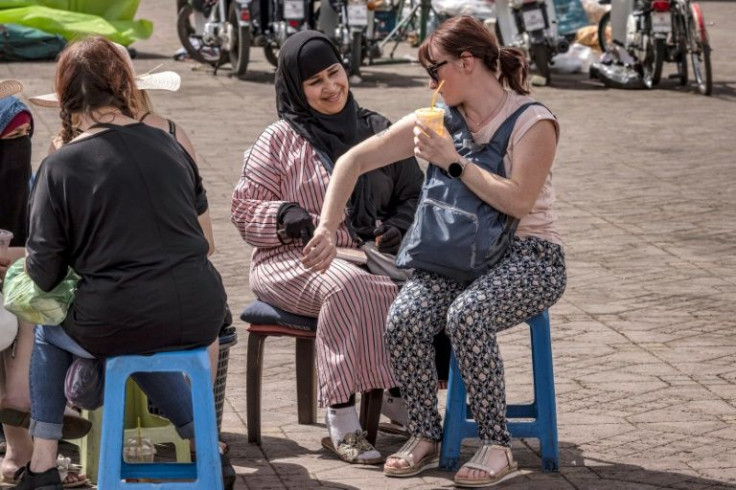 © Copyright IBTimes 2023. All rights reserved.
FOLLOW MORE IBT NEWS ON THE BELOW CHANNELS