Woman Suffers Severe Reaction After Wasp Flies Into Her Drink, Stings Her Tongue
KEY POINTS
The woman was at a barbecue at her neighbor's place when the incident took place
Jeni Boothman said she had no idea the insect was in her drink before she took a sip
Boothman was given a potassium drip and steroids at the hospital for treatment
A 73-year-old woman almost died after developing a severe allergic reaction from the sting of a wasp that flew into her drink.
Jeni Boothman and her husband were visiting a neighbor's cookout in Bowland Bridge, Cumbria in northwest England, when the incident happened. According to Yahoo News, Boothman took a sip from a glass of wine she had left unattended, without realizing that a wasp found its way into her drink.
As soon as she had a mouthful, the wasp stung her, zapping a sharp pain through the tongue. Experiencing the aching sensation, she spat the drink out.
The situation aggravated when Boothman sensed her tongue swelling up—so severely that her airways were blocked and she suffered extreme breathlessness.
Boothman said she couldn't spot the wasp before guzzling the drink as she was busy chatting. "It was dark and I don't know if I'd have noticed it anyway because of chatting," she said, as reported by the news outlet. "I spat out the wine and felt this searing pain on my tongue, it just swelled up. I had difficulty breathing because it was blocking my airwaves, I was being sick and blocking my nose."
Paramedics arrived at the spot and gave her three shots of adrenaline, a quick-fix remedy for restoring respiration, before taking her to the hospital.
Boothman reportedly suffered an anaphylactic shock due to the wasp sting. In plain words, it is an allergic reaction that could potentially turn fatal despite receiving medical attention on the site. Upon reaching the hospital, Boothman was administered steroids and was put on a potassium drip.
The woman luckily survived but her tongue remained swollen for days.
Boothman said neither she nor her husband had any idea about the severity of the allergic reaction. "I think we didn't realize how serious it was," Boothman further said. "I would have asked to go home with an ice pack on my tongue. The doctors at the hospital said I was very lucky."
Boothman said she is now planning to buy a glass cover so that such a situation is averted in the future.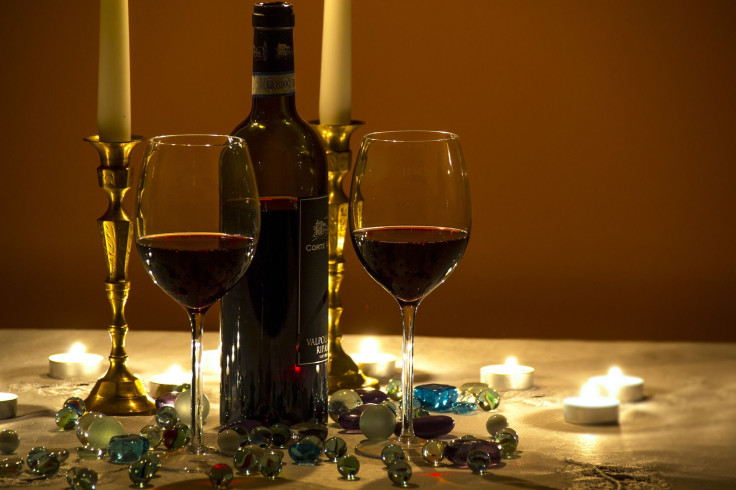 © Copyright IBTimes 2023. All rights reserved.