Dow Jones Industrial Average Slumps After Worst First Week For The Stock Market On Record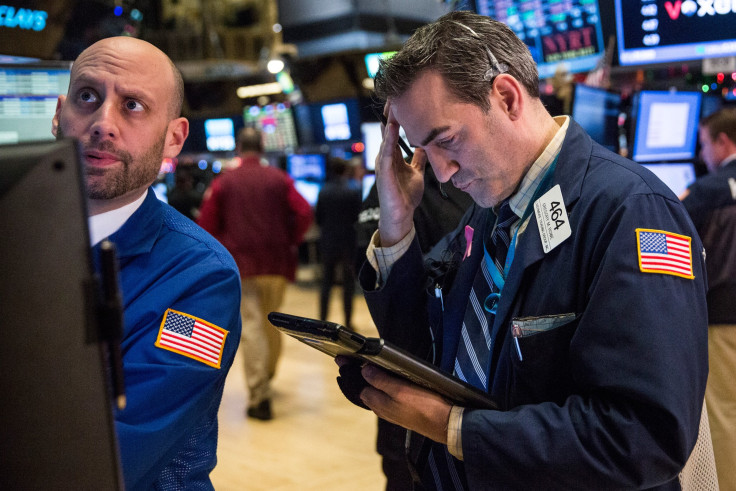 U.S. stocks closed Friday with a triple-digit loss, having bounced in and out of positive territory in choppy trading as investors were whipsawed by the effects of fluctuating oil prices and robust U.S. job growth data. The Dow Jones Industrial Average closed the day down 168 points, or 1 percent, while the broader S&P 500-stock index slid 21 points, or 1 percent and the tech-laden Nasdaq Composite index lost 46 points, or 1 percent.
The S&P 500 and the Dow posted their worst five-day start to a year on record amid continued worries that a slowdown in China could damage the global economy, even as U.S. jobs growth was stronger than expected. The S&P 500 is commonly used as a benchmark for the market in general.
The weekly declines on the S&P and Dow, 6 percent and 6.2 percent, respectively, were the largest for any week going back to September 2011.
Oil prices tumbled Friday to their lowest in more than a decade and posted steep losses for the week and the S&P energy sector extended this week's slide.
"The market's reaction is something between curious and concerning," said Richard Scalone, co-head of foreign exchange at TJM Brokerage in Chicago.
"You are not getting that much of a lasting reaction in markets," he added. "The week has witnessed some of the most concerning phenomenon in some time. People are skittish in holding positions."
Dow Jones Industrial Average Value Over Time - Trailing 30 Day | FindTheCompany
Earlier, new data showed nonfarm payrolls surged in December and unemployment rate held steady at 5 percent. October and November payrolls were revised sharply higher.
The upbeat report suggested that a recent manufacturing-led slowdown in economic growth would be temporary.
Investors have been jittery as markets got off to their worst ever start to a year, spooked by fears of a slowdown in China, and as economists slashed fourth-quarter U.S. growth estimates.
Soothing investors' nerves, China nudged the yuan higher for the first time in nine days on Friday. Traders also welcomed the country's decision to suspend a circuit breaker that halted trading twice this week.
Friday's jobs report was the first since the Federal Reserve raised interest rates last month for the first time in nearly a decade.
While various Fed officials have said four rate hikes in 2016 could be possible, economists and traders are pricing in two hikes, while reducing bets on a third hike by December.
The Fed meets next on Jan. 26-27.
In company news:
Apple shares snapped its three-day losing streak and was up 0.5 percent, giving the biggest boost to the three major indexes.
The energy index fell sharply, with Exxon weighing the most on the sector.
Gap was down 14 percent after the apparel retailer reported a larger-than-expected drop in December same-store sales.
Container Store slumped 41 percent a day after the storage products retailer's fourth-quarter profit forecast missed estimates.
(This story was supplemented with reporting from Reuters.)
© Copyright IBTimes 2023. All rights reserved.