Dow Jumps 207 Points After Monday's Fall From China Tariffs
The U.S. stocks rebounded on Tuesday with stock indices making an impressive upsurge. The Dow Jones Industrial Average jumped 207.06 points, while S&P 500 rose 22.54 points and the Nasdaq index moved up 87.47, or 1.1 percent.
The market recovered From Monday's rout as investors weighed the escalating trade war based on latest developments in the United States and China.
Monday was a very bad day for Wall Street, after news that China will hit with counter-tariffs on $60 billion worth of U.S. imports, from June 1.
Trump's tweets helped
Tuesday's rally was helped by a round of tweets by Presidents Donald Trump.
Trump stated that the U.S will make a deal with China at the right time and he had "unlimited" respect for China's president.
However, Greg Luken, CEO of Luken Investment Analytics called it a "temporary recovery." The gains at Dow Hones were bolstered by Visa and Boeing shares and the 30-stock index got the best day on Tuesday since April 12.
"The reason we're seeing this recovery is that fundamentals haven't changed. The U.S. economy remains strong," noted Kevin Miller, CIO at E-Valuator Funds.
But he added that China trade agreement issue is changing investing into more like speculating business because no one knows what direction it will go.
Major winners
Among the winning stocks on Tuesday included Boeing, Apple Caterpillar, Citigroup, Bank of America, J.P. Morgan Chase, Microsoft, Cisco Systems and Coca-Cola.
"We're not counting on a full resolution," said John Lynch, chief investment strategist at LPL Financial. "But, we're looking for a path to progress."
The perception was that the lingering fears of trade dispute could hurt the confidence of businesses and households. It can pull down spending and lead to lower economic growth and diminished corporate profits.
Tuesday's rally saw such worries easing. Investors returned to stocks of tech companies, which had the most to lose from a U.S.-China trade battle because the bulk of their customers and suppliers are abroad.
Tech stocks in the S&P 500 jumped 1.6 percent with semiconductor companies making big gains.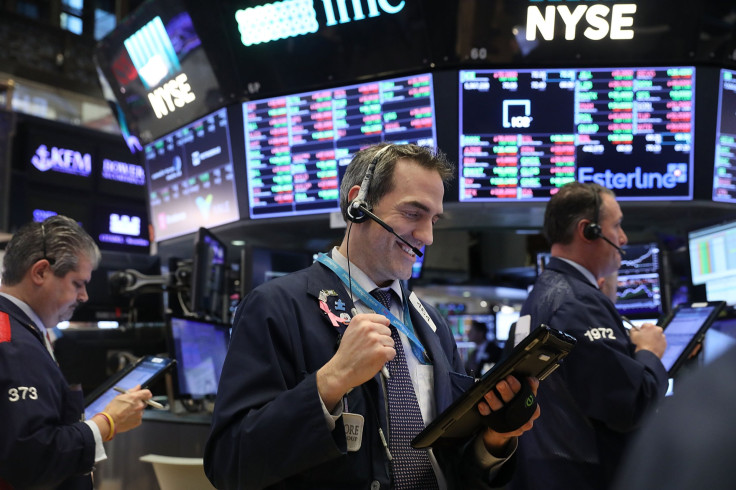 Other investments deemed as safe havens dropped, such as U.S. government bonds and gold. When the bond price falls, the yield rises.
On Tuesday, the yield on the 10-year Treasury rose to 2.41 percent from 2.40 percent late Monday.
Gold's lure as an investment option dims when investors are optimistic on risky assets like equities. On Tuesday, it fell by $5.50 to settle at $1,296.30 per ounce.
© Copyright IBTimes 2023. All rights reserved.