DraftKings, FanDuel Class-Action Lawsuit Threatens Business, User Base Growth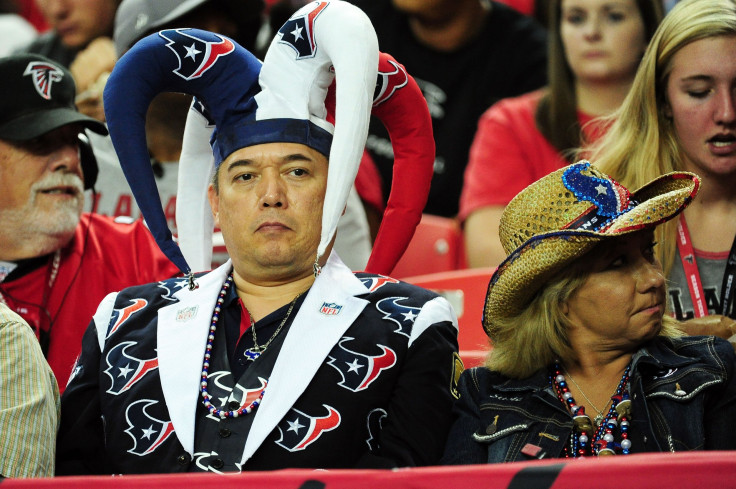 DraftKings' and FanDuel's legal teams should catch up on sleep while they can. The daily fantasy sports operators, already facing investigations in several states and a possible congressional probe amid this week's insider information leak, are now the subject of a lawsuit, which is seeking class-action status.
The lawsuit, along with pending inquiries in New York and Massachusetts, threatens to shake consumer confidence in FanDuel and DraftKings at a time when both companies are spending millions to attract more users. Both companies have raised more than $300 million in private investments, established close ties with professional sports leagues and reached valuations of more than $1 billion -- and yet, neither has turned a profit. An expanded following of loyal customers is seen as crucial to their business prospects.
"Johnson v. FanDuel and DraftKings," filed Thursday in federal court in New York City, claims both companies misled consumers about the fairness of their daily fantasy sports contests and failed to disclose crucial information, such as the fact that DraftKings and FanDuel employees played against the public. Representatives for the plaintiff seek unspecified compensation, both for plaintiff Adam Johnson of Kentucky and any other consumers the court allows to join the suit.
The case will have major implications on how courts handle class-action lawsuits against the daily fantasy sports companies. But regardless of the outcome, the case once again highlights the public's growing concerns about the exploding daily fantasy sports industry, and whether it really has customers' best interests in mind.
"Anything that undermines that sense of fairness and integrity in the mind of consumers is definitely something that could be a serious cause for concern for these companies down the road," said Nathaniel Grow, associate professor of legal studies at the University of Georgia's Terry College of Business.
Draftkings Inc. | FindTheCompany
The class-action lawsuit was filed days after the companies admitted DraftKings employee Ethan Haskell accidentally leaked fantasy football lineup data the same week he won $350,000 on a $25 entry fee in a FanDuel contest. There's no evidence that Haskell directly profited from the leak, and a FanDuel spokesperson told ESPN that DraftKings employees had won just 0.3 percent of the $2 billion FanDuel has given out in prizes during its history. That still means DraftKings employees won $6 million playing against public users on FanDuel, ESPN notes.
Johnson's representatives cited that $6 million figure in the class-action lawsuit, claiming FanDuel and DraftKings employees had an unfair advantage over the other daily fantasy sports players before Tuesday, when news of Haskell's activities broke.
DraftKings and FanDuel were ready for this sort of lawsuit and appear well-positioned to fight it. Anyone who joins a daily fantasy sports contest on one of the two sites must agree to their terms of use. In both cases, users agree that any legal action against the daily fantasy sports companies will be settled in arbitration, not in a courtroom, and on an individual basis, not as part of a class. Those clauses will likely figure in the companies' legal defenses.
"One needs to look very carefully at the arbitration clauses included in the terms of service for DraftKings and then a court would have to make a determination as to whether the arbitration clause would prevail in these particular circumstances, or whether a court believes the case can be heard," said Marc Edelman, an associate professor of law at Baruch College's Zicklin School of Business in New York.
It's unclear if the terms-of-use defense will hold up in court, though. Experts said judges typically side with companies when it comes to arbitration clauses, which bodes well for FanDuel and DraftKings in this case.
But there hasn't yet been a ruling that upholds or strikes down arbitration clauses in relation to the daily fantasy sports industry. In that sense, this class-action lawsuit could have far-ranging consequences for future litigation against FanDuel and DraftKings. It could also spur other daily fantasy sports players who think they've been wronged to seek money damages.
"This lawsuit and possibly other similar ones in the future should certainly be taken seriously if allowed to actually form a class," Steven Silver, a lawyer for McBreen & Kopko in Philadelphia and founder of sports law blog Legal Blitz, said in an email. "If it can survive dispositive motions a class action could be very costly to defend. Even if the average claimed damages is only a few hundred dollars per user, multiply that by the millions of potential class members and you can see why these sites should be worried."
Regardless of the outcome, the claim represents yet another negative optic for the daily fantasy sports industry. State investigations into the industry are already underway in Massachusetts and New York, and members of both houses of Congress have called for hearings on the daily fantasy sports' legality and internal practices.
None of those developments are good news for young companies in a fledgling industry.
"If the nonstop barrage of ads haven't angered its potential customers enough already, this scandal will almost certainly cost [daily fantasy sports] future business," Silver said. "The industry seemingly turned into the classic movie villain since opening kickoff this football season."
© Copyright IBTimes 2023. All rights reserved.
FOLLOW MORE IBT NEWS ON THE BELOW CHANNELS